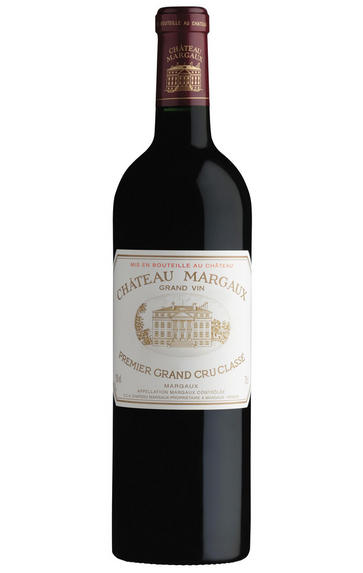 1996 Château Margaux, Margaux, Bordeaux
Prices start from £7,000.00 per case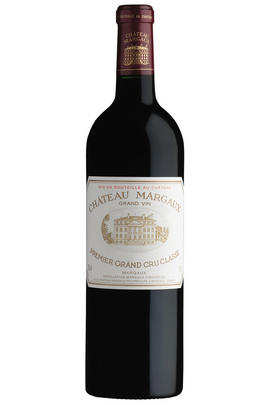 Critics reviews
Neal Martin, Vinous
100/100
The 1996 Chateau Margaux, a blend of 82% Cabernet Sauvignon, 12% Merlot, 4% Petit Verdot and 2% Cabernet Franc, must be a strong contender for wine of the vintage. It offers everything you desire from this First Growth. It is blessed with breathtaking delineation and freshness on the nose, understated at first and then blossoming with mineral-infused black fruit, hints of blueberry, crushed stone and violet.
The palate is perfectly balanced with filigree tannin, perfect acidity, a wine where everything seems to be in its right place. Blackberry, crushed stone at the front of the mouth, just a touch of spice towards the finish that shows supreme control. This is a Margaux that seems to light up the senses. It was outstanding in its youth...something that has not changed one bit over the intervening two decades. This may well turn out to be the Left Bank pinnacle of the 1990s.
Neal Martin, Vinous.com (October 2016)
Dark crimson. Very fine, together and fragrant. Sweet and very Margaux – super charming. Already quite evolved for a first growth! Lovely polish. Though you would need to distract from the fine tannins there in abundance on the finish. Very fresh. No shortage of acidity. A little fragile and spiky.
Jancis Robinson, jancisrobinson.com (September 2011)
The 1996 Chateau Margaux, which was bottled in September, 1998, is undoubtedly one of the great classics produced under the Mentzelopoulos regime. In many respects, it is the quintessential Chateau Margaux, as well as the paradigm for this estate, combining measured power, extraordinary elegance, and admirable complexity. I tasted the wine on three separate occasions in January, and in short, it's a beauty!
The color is opaque purple. The wine offers extraordinarily pure notes of blackberries, cassis, pain grille, and flowers, gorgeous sweetness, a seamless personality, and full body, with nothing out of place. The final blend (85% Cabernet Sauvignon, 10% Merlot, and the rest Petit Verdot and Cabernet Franc) contains a high percentage of Cabernet Sauvignon. It tastes complete and long, although backward.
My instincts suggest this wine will shut down, but at present it is open-knit, tasting like a recently bottled wine. The fruit is exceptionally sweet and pure, and there are layers of flavor in the mouth. I do believe this wine will develop an extraordinary perfume, and possess a high level of richness.
Robert Parker, Wine Advocate (April 1999)
About this WINE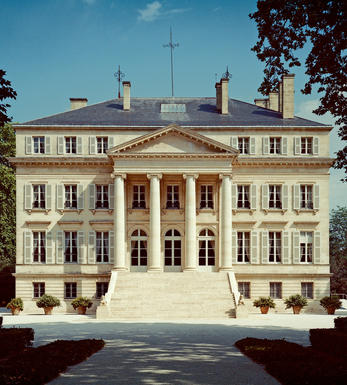 Chateau Margaux
Château Margaux, a First Growth property, has been owned by the Mentzelopoulos family since 1978. It has since consistently produced some of the finest wines in the Médoc.
One of the grandest, most imposing buildings amongst the Médoc châteaux, Ch. Margaux in its current form was built in the early 19th century, although viticulture had been practised on the estate for several centuries before. A chequered period of ownership in the 19th and early 20th century meant that the quality of some vintages was patchy. But the change which restored the property to its rightful status came in 1977 when it was bought by André Mentzenopoulos, Greek by birth but who had lived in France since 1958 and had made a fortune through supermarket retailing. André immediately instigated much-needed investment in vineyard and cellar. His untimely death in 1980 saw his daughter, Corinne, take up the reins. Corinne's shrewdest move was the recruitment of talented young winemaker Paul Pontallier to oversee the production.
Paul would lead the estate for 33 vintages. He sadly passed away in 2016. Today, the estate is overseen by director Philippe Bascaules and technical director Sebastien Vergne, working with consultant Eric Boissenot.
The estate has 82 hectares under vine, with Cabernet Sauvignon inevitably dominant (75%) with 20% Merlot making up most of the rest, along with a smattering of Cabernet Franc and Petit Verdot. Unusually in Margaux, there is a white wine made here, Pavillon Blanc, from 100% Sauvignon Blanc, while the two red wines are, of course, Ch. Margaux itself and Pavillon Rouge. Typically, about 30,000 cases of red wine are made, with the Grand Vin usually accounting for just over 40% of the total. Production of the white wine amounts to less than 3,000 cases.
Margaux wines are renowned for their perfumed elegance, but this should not be construed as meaning that these are light-bodied. Far from it, as the best have an enviable structure, layers of complexity, and formidable length.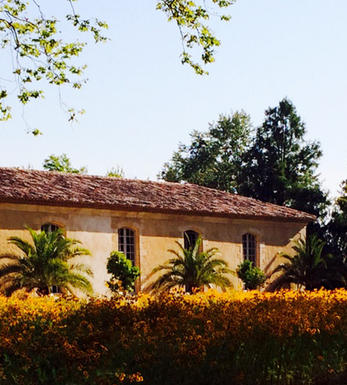 Margaux
If Pauillac can be seen as the bastion of 'traditional' Red Bordeaux, then Margaux represents its other facet in producing wines that are among Bordeaux's most sensual and alluring. It is the largest commune in the Médoc, encompassing the communes of Cantenac, Soussans, Arsac and Labaude, in addition to Margaux itself. Located in the centre of the Haut-Médoc, Margaux is the closest of the important communes to the city of Bordeaux.
The soils in Margaux are the lightest and most gravelly of the Médoc, with some also containing a high percentage of sand. Vineyards located in Cantenac and Margaux make up the core of the appelation with the best vineyard sites being located on well-drained slopes, whose lighter soils give Margaux its deft touch and silky perfumes. Further away from the water, there is a greater clay content and the wines are less dramatically perfumed.
Margaux is the most diffuse of all the Médoc appelations with a reputation for scaling the heights with irreproachable wines such as Ch. Margaux and Ch. Palmer, but also plumbing the depths, with too many other châteaux not fulfilling their potential. There has been an upward shift in recent years, but the appellation cannot yet boast the reliability of St Julien. However, the finest Margaux are exquisitely perfumed and models of refinement and subtlety which have few parallels in Bordeaux.
Recommended Châteaux: Ch. Margaux, Ch. Palmer, Ch. Brane-Cantenac, Ch. Rauzan-Ségla , Ch. Dufort-Vivens, Ch. Ferrière, Ch. du Tertre, Ch. Giscours, Ch. d'Angludet.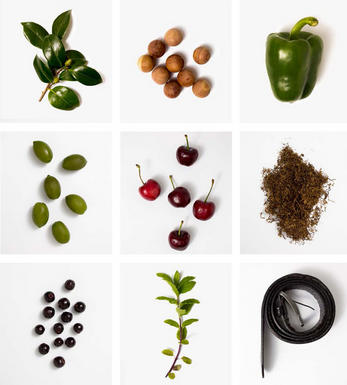 Cabernet Sauvignon Blend
Cabernet Sauvignon lends itself particularly well in blends with Merlot. This is actually the archetypal Bordeaux blend, though in different proportions in the sub-regions and sometimes topped up with Cabernet Franc, Malbec, and Petit Verdot.

In the Médoc and Graves the percentage of Cabernet Sauvignon in the blend can range from 95% (Mouton-Rothschild) to as low as 40%. It is particularly suited to the dry, warm, free- draining, gravel-rich soils and is responsible for the redolent cassis characteristics as well as the depth of colour, tannic structure and pronounced acidity of Médoc wines. However 100% Cabernet Sauvignon wines can be slightly hollow-tasting in the middle palate and Merlot with its generous, fleshy fruit flavours acts as a perfect foil by filling in this cavity.

In St-Emilion and Pomerol, the blends are Merlot dominated as Cabernet Sauvignon can struggle to ripen there - when it is included, it adds structure and body to the wine. Sassicaia is the most famous Bordeaux blend in Italy and has spawned many imitations, whereby the blend is now firmly established in the New World and particularly in California and Australia.