About this WINE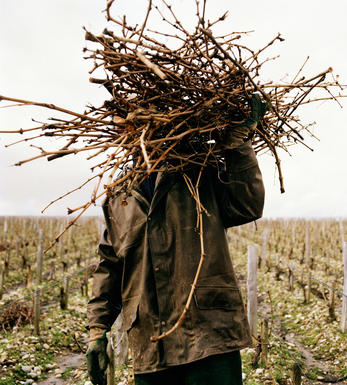 Vignobles Touchais
Moulin Touchais dates back to 1787, when the Touchais family first managed the wine estate. Eight generations on, it is still family owned and is amongst the most traditional properties in the Loire Valley. The traditional methods of viticulture are still in place; low-yields, careful harvesting and meticulous winemaking. Although they have been built upon and improved over the years.
Moulin Touchais has one hundred and fifty hectares of vineyard, thirty five of which are dedicated to sweet wines of the Chenin Blanc grape. The harvesting strategy is to pick 20% of the grapes under ripe so they are still fresh and high in natural acidity, and 80% are picked late with the grapes yielding high sugar levels and concentrated flavours. This creates the smooth and elegant style of a Moulin Touchais wine. The fermentation process is spread over several weeks, and the wine is bottled early and cellared for a minimum of ten years before leaving under the Moulin Touchais name.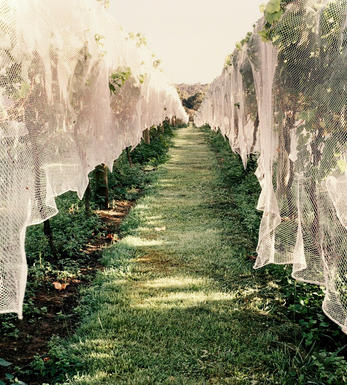 Coteaux du Layon
Coteaux du Layon is a famous Anjou appellation responsible for France's finest sweet Chenin Blanc wines, grown on ancient schistous rock. Three of its sub-regions – Bonnezeaux, Quarts de Chaume, and Coteaux du Layon Chaume – have graduated to full appellation, such is the consistently fine quality of their wines. Other villages, such as St Aubin-de-Luigné can attach their name to that of Coteaux du Layon.

Depending on the year, the Chenin Blanc fruit is affected (as in Sauternes) by noble rot/botrytis cinerea to a greater or lesser degree, concentrating the sugars and building complexity in the fruit. The grapes are then hand harvested by trie (several passages) before being vinified and aged in French barriques, whilst retaining notable levels of residual sugar.

Domaine du Petit Val and Domaine des Forges are fine sources.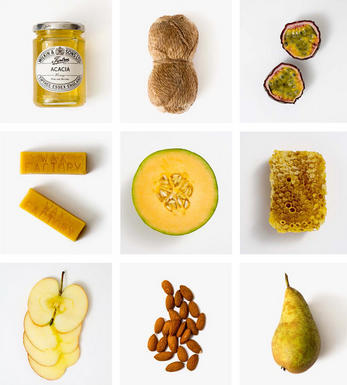 Chenin Blanc
Chenin Blanc is an important white grape variety planted in the Anjou-Saumur and Touraine regions of the Loire Valley and the most widely planted varietal grape in South Africa.

In the Loire it produces high quality dry wines in Savenniéres, and luscious sweet, dessert wines in Coteaux du Layon, Bonnezeaux and Quarts de Chaume. In Vouvray and Montlouis it can be dry, medium dry, or sweet, and still or sparkling. Whether dry or sweet, the best Loire Chenin Blancs possess marvellously concentrated rich, honeyed fruit together with refreshingly vibrant acidity. It is Chenin Blanc's high acidity that enable the wines to age so well.
In South Africa Chenin Blanc is easier to grow and is prized for its versatility. It is used as a cheap blending option with Chardonnay, Colombard, and Muscat but also bottled unblended. The best producers keep their yields low and produce impressive mouthfilling wines.