About this WINE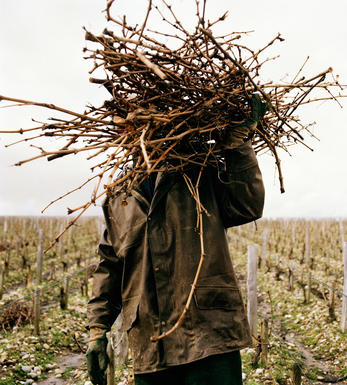 Domaine Vincent Girardin
The domaine originates in Santenay where Vincent's father, Jean Girardin, divided up his estate between his four children when Vincent attained the age of 18 in 1982, providing 3 hectares for each of them. Vincent began to bottle his own wines, purchased some additional vineyards and rented others. In 1994, the year of his marriage, he began a negociant business under his own name and moved to Meursault as he could not expand his Santenay location. The negociant business has thrived, providing profits which have enabled Vincent to purchase further vineyards, including a proportion of the former Domaine Henri Clerc.

Today the domaine comprises 22 hectares, almost all in white wine appellations. The plan is to concentrate more on this side of the business with less emphasis on the negociant aspect. Together at the moment they constitute a 40,000 case winery situated in the industrial zone across the railway line, almost next door to the tonnellerie Damy which is one of their preferred barrel suppliers along with François Frères. The domaine has been fully biodynamic from 2008, undergoing certification from 2009.

The period of dramatic expansion and of making highly successful commercial wines to a formula is over. Now Vincent and Véronique Girardin, who together own the whole business outright, want to concentrate on focussing on the quality of the wines. For the whites, the grapes are picked earlier so as to retain natural acidity, there is less new oak, and richer lees: the grapes are now crushed before pressing, without excessive debourbage or lees stirring. The premiers and grands crus receive just 25% new wood and are racked into older wood during the summer.

His reds are of consistently high quality, with the emphasis being on purity of fruit and smooth, supple tannins. However, it is with whites that he really excels, producing a range of wines which are characterised by their depth of fruit and exquisite balance. These whites are extremely approachable when young but the top crus benefit from 4-5 years of bottle ageing.

The reds are made including stems where possible, if ripe and healthy enough, and minimal handling during cuvaison: no punching down at all. As with the whites there is little reliance on new wood.

Jasper Morris MW, Burgundy Wine Director and author of the award-winning Inside Burgundy comprehensive handbook.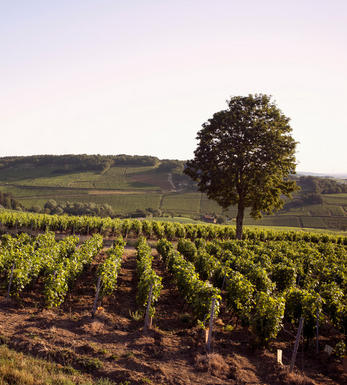 Chassagne Montrachet
When it comes to the world's greatest white wines, the border between Chassagne and Puligny is the 'X' that marks the spot, the treasure at the end of the rainbow. Within a few hundred metres lie five wonderful Grands Crus, three of which are in Chassagne. They are led by the luscious, perfumed but variable Le Montrachet, to which Chassagne gained permission in 1879, along with Puligny, to hyphenate its name.

Both Montrachet and the rich, nutty, honeyed Bâtard-Montrachet are shared between Chassagne and Puligny. The fragrant, very fine and rare Criots-Bâtard-Montrachet however, lies entirely within Chassagne's borders. The Grands Crus have their own appellations, which is why Chassagne (or Puligny) does not appear on the label.

Although the most southerly of the three great names of the Côte de Beaune, Chassagne's style is often described as lying between that of Puligny-Montrachet and Meursault: less fine than Puligny, less rich than Meursault but containing elements of both. Chassagne is minerally yet succulent, and often floral with hints of hazelnuts. Despite a bevy of very good Premiers Crus, it is not as good or famous, overall, as Meursault and Puligny, but it is usually extremely good value. Grands Crus should not be opened before eight years of age, and can last for 20 or more. Premiers Crus are at their best from five to 15 years of age; village wines from three to eight.

Perhaps surprisingly, given that the name 'Montrachet' is so synonymous with white wine, much of the soil in Chassagne is more suited to Pinot Noir than Chardonnay. Indeed it was only really in the second half of the 20th century that white wines began to dominate here. The reds have a firm tannic style that needs time to soften, with the best examples coming from the Premiers Crus Morgeot, Boudriotte and Clos-St Jean. At their best they combine the weight of the Côte de Nuits with the suppleness of the Côte de Beaune.

180 hectares of village Chassagne-Montrachet
159 hectares of Premier Cru vineyards. Several of the larger ones are subdivided and may be cited under various different names. The best include Caillerets, Ruchottes, Chaumées, La Boudriotte
11 hectares of Grand Cru vineyards: Le Montrachet (part), Bâtard-Montrachet (part) and Criots-Bâtard-Montrachet
Recommended restaurant: Le Chassagne (good cuisine and wine list)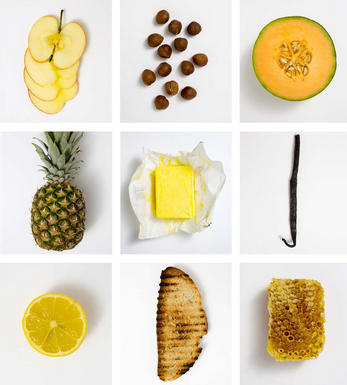 Chardonnay
Chardonnay is the "Big Daddy" of white wine grapes and one of the most widely planted in the world. It is suited to a wide variety of soils, though it excels in soils with a high limestone content as found in Champagne, Chablis, and the Côte D`Or.

Burgundy is Chardonnay's spiritual home and the best White Burgundies are dry, rich, honeyed wines with marvellous poise, elegance and balance. They are unquestionably the finest dry white wines in the world. Chardonnay plays a crucial role in the Champagne blend, providing structure and finesse, and is the sole grape in Blanc de Blancs.
It is quantitatively important in California and Australia, is widely planted in Chile and South Africa, and is the second most widely planted grape in New Zealand. In warm climates Chardonnay has a tendency to develop very high sugar levels during the final stages of ripening and this can occur at the expense of acidity. Late picking is a common problem and can result in blowsy and flabby wines that lack structure and definition.

Recently in the New World, we have seen a move towards more elegant, better- balanced and less oak-driven Chardonnays, and this is to be welcomed.