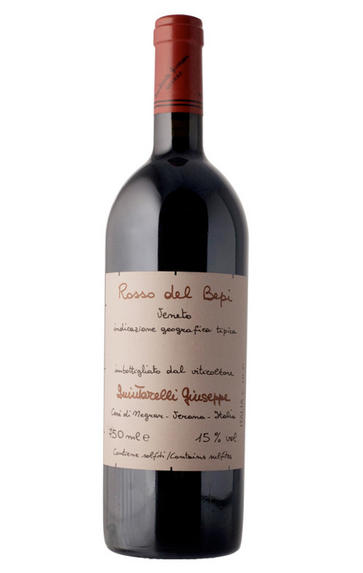 2010 Rosso del Bepi, Giuseppe Quintarelli, Veneto, Italy
Prices start from £1,200.00 per case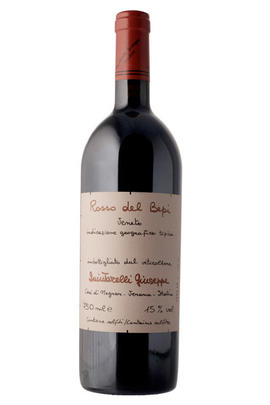 Critics reviews
The 2010 Rosso del Bepi has a savory, exotic and almost animalistic personality that keeps you coming back to the glass, as a dusting of confectioner's sugar gives way to wild strawberry, spiced citrus, sour apple and hints of flowery undergrowth. Its textures are soft, offset by salty minerals, a hint of bitter coffee and a tart display of red and black fruits. This tapers off a bit short and struggles to find balance, with a slight green streak running through its lingering note of cherry pits and savory spice. Because of heavy rains, Quintarelli decided to declassify their Amarone and produce this rendition of Rosso del Bepi instead.
Drink 2021-2026
Eric Guido, Vinous (Jan 2021)
About this WINE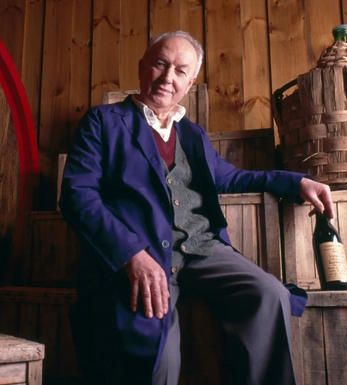 Giuseppe Quintarelli
The estate of Giuseppe Quintarelli, located in the Veneto region of north-eastern Italy produces Valpolicellas, Reciotos and Amarones that are revered by oenophiles all over the world. The estate dates back to 1924 and but it was Giuseppe Quintarelli (known as Bepi, in charge from the mid-1950s until his death in 2012) who drove its success. In an era that emphasized mass production over attention to detail, Quintarelli made wines without compromise, with labour-intensive methods and painstaking attention in the vineyard.

Giuseppe established the winery as the source of the most traditional styles of Amarone, ageing it for seven years in Slavonian oak; the result is one of the most complex wines produced in Italy.Quintarelli wines are still the unmatched benchmark for Amarone.

Even though he is traditional in his Amarone production, it does not follow that Giuseppe is afraid of innovation. As well as the excellent Amarone, he produces an excellent dry white wine called Bianco Secco and a flamboyant, but powerful blend of Cabernet Sauvignon, Cabernet Franc and Corvina labelled Primo Fiore and sought after as any cult Cabernet.

Giuseppe's daughter, Fiorenza, her husband, Giampaolo Grigoli, and their children Francesco and Lorenzo, are currently involved in running the winery.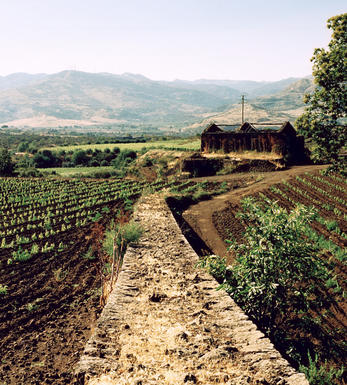 Veneto
Situated in the north-east of the country, Veneto is the Italy's largest producer of fine wine, responsible for around 14% of total production (2006). Venetian viticulture was celebrated as far back as Roman times by Pliny and Virgil on the strength of its 'Recitum' (possibly Recioto). The region's reputation was crowned during the Serenissima Republic (800-1800 AD) as Venice and Verona profited from its position on the silk route. As elsewhere in Italy a triple whammy of phylloxera, World Wars and republicanism saw the floodgates open and cooperatives take over.
The Veneto is still Italy's third largest wine-producing province (mostly from the plains of Piave behind Venice) with quantity rather than quality the order of the day. Nevertheless, the 1990s witnessed considerable investment and progress in fine wine production; today the wines are better than ever, even if the risk of hail dogs each vintage.
The foothills of the Lessini Mountains north of Verona are home to the famous and potentially outstanding red Valpolicella Classico, Ripasso, Amarone and Recioto made from Corvina, Corvinone, Rondinella and increasingly Croatina.
Garganega is the grape behind the best white DOCs, Bianco di Custoza and Soave, while further north and east towards the Alps lie.
The Conegliano hills, home to the Prosecco grape and its eponymous sparkling wine.
Recommended Producers: Bele Casel, Masottina, Novaia, Marion, Monte dei Ragni, Quintarelli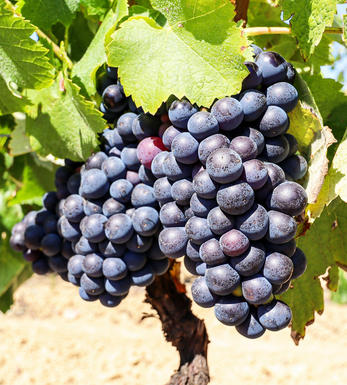 Corvina, Corvinone blend
Corvina is widely grown on the Veneto shore of Lake Garda and the hills of Valpolicella to the north and north-east of Verona. Sometimes known as Corvina Veronese, it is blended with Rondinella and Molinara to produce Valpolicella and Bardolino. It can be a tricky grape to cultivate, as it ripens late and is prone to rot if affected by rains at harvest time. It is a high-yielding grape and quality is very dependent on keeping yields low.

Corvina-based red wines can range in style from a light, cherryish red to the rich, port-like Recioto and Amarone Valpolicellas. Most Valpolicella from the plains is pale and insipid, and bears little comparison with Valpolicella Classico from the hills. Some producers such as Allegrini are now producing very high quality 100% Corvina wines.