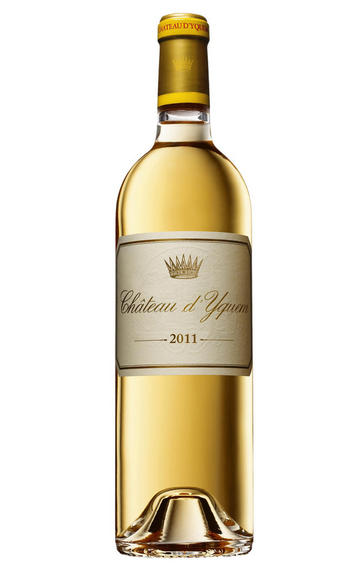 2011 Château d'Yquem, Sauternes, Bordeaux
Prices start from £1,400.00 per case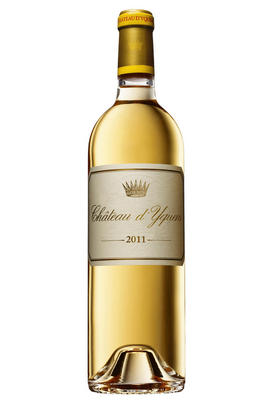 Critics reviews
Tasted blind at the Sauternes 2011 horizontal tasting. The Chteau Yquem 2011 has a complex bouquet, one that is very well defined with hints of petrol infusing the rich honeyed fruit, later melted wax and fresh peach coming through. The palate is well balanced with a strong viscous entry. There is plenty of residual sugar here and I would have preferred a little more acidic bite to offset that rich, decadent finish (this is despite their correct policy of blending non-botrytized berries in order to increase acidity.) Powerful, burly even, I would give this several years in the cellar to allow this Yquem to mellow and enter its stride.
Neal Martin - 28/02/2015
The en primeur sample of Château d'Yquem Sauternes 2011 is also presented at Cheval-Blanc. Its usual classic blend of 80/20 Semillon and Sauvignon Blanc captures the beautiful cut and freshness of the vintage, with blazing pineapple, white peach, yellow apple and melon flavors that are remarkably light on their feet. Blanched ginger root, cherry blossom and light citrus notes dance through the finish. The wine is already showing terrific range and purity in a very, very stylish frame. It should give the stunning 2001 and authoritative '09 a run for their money. 
Wine Spectator's 2011 Top-Scoring White Bordeaux
James Molesworth, Wine Spectator
Layered, voluptuous wine with great precision and very long finish. Same sugar levels as 2010 and in similar style with lifted acidity. Classic, majestic Yquem crafted to age for decades.
The 2011 seems to be a close cousin of the 2001 and possibly 1988. Light gold, restrained but very pure, noble and intense bouquet of honeysuckle, caramelized apricot, white peach with a subtle hint of toasty oak. It builds slowly but beautifully to a full-bodied wine and long finish. This vintage is about restraint and perfect balance despite the 144 grams of residual sugar. Some vintages are more exuberant or flamboyant-2011 is racy and compelling. Of course these wines can be drunk young, but expect the 2011 to age for 50 -75+ years in a good cellar.
Robert Parker - Wine Advocate
A Sauternes with incredible purity and beauty. Full body, with lovely character of mangos, pineapple, papaya, and honey. Goes on for minutes. The purity in this wine is phenomenal. Spicy with dried mushroom an ash undertones. Gorgeous and clean. Bright. A more balanced 2001?
James Suckling – James Suckling.com

Very ripe pineapples, apricots, mangos and marmalade. Rich, ripe and long. Big, juicy wine freshness on the finish. Full-bodied. There's 145 gm of residual sugar.
CH'NG Poh Tiong – The Wine Review

2011 Chateau d'Yquem is the sweet Bordeaux wine of the vintage! It's also a contender for one of the top wines of the entire vintage. This beautiful Sauternes offers intense aromatics packed with overripe pineapple drenched in honey, roasted nuts, apricots, nectarines, white peach, flowers, orange rind and honey in the complex perfume. Thick, rich and intense, with the viscosity of motor oil, along with tropical fruit dripping with honey and the perfect amount acidity to give this elixir life, 2011 Chateau d'Yquem is majestic. I do not think it's quite at the same level of quality as the legendary 2001, but it's not that far off. If the wine is offered at a fair price, it's worth having in your cellar.
Jeff Leve 10 years after its famous older brother and perhaps the harbinger of a new, different sort of cycle, this vintage seems to be a benchmark in the estate's history…

Although 2001 continues to symbolise the perfection of Botrytis at the pinnacle of its concentration and power, 2011 offers an almost insane precociousness based on the same elegance. Thanks to a month's advance compared to an average growing season, 2011 enabled us to capture an extremely wide range of flavours and aromas never present in a normal year. The combination of power, complexity and purity immediately impressed the d'Yquem winemaking team. It is archetype of the 21st century d'Yquem, with attractive freshness and an ethereal side that provides a subtle balance to the texture and volume on the palate.

Like its glorious older brother, 2001, it will undoubtedly have an amazingly long life span. However, the very unusual conditions during the growing season mean that 2011 d'Yquem is also well worth discovering quite young in order not to miss any facets of this diamond wines development.
Review from Château d'Yquem
About this WINE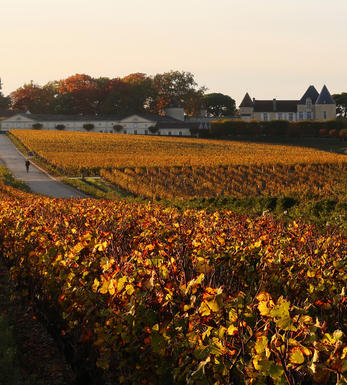 Chateau d'Yquem
Chateau d`Yquem is often described as the greatest sweet wine in the world. After centuries of family ownership, Yquem was finally sold in acrimonious circumstances to Louis Vuitton-Moët-Hennessy in 1999. However, its former owner and director Alexandre de Lur-Saluce remains in charge.
Yquem is located on the highest hill in Sauternes and enjoys the best growing conditions in the whole appellation. The 110-hectare vineyard is planted with 80% Sémillon and 20% Sauvignon Blanc. Only fully botrytized fruit is picked by the 150 highly skilled pickers and yields are so low that each vine produces only one glass of wine.
Yquem is fermented in oak barrels (100% new) and is left in barriques to mature for up to 36 months. Intensely opulent when young, Yquem develops an extraordinary complexity and exotic richness when fully mature, with the best vintages lasting for over 50 years. Château d'Yquem is classified as a 1er Cru Classé supérieur.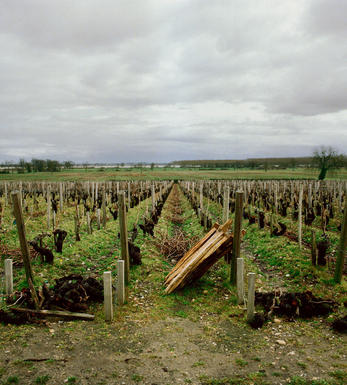 Sauternes
Sauternes is where arguably the world's finest sweet white wines are produced. The Sauternes appellation actually consists of five communes: Barsac, Preignac, Bommes, Fargues and Sauternes itself. Barsac is also an appellation in its own right.

Sauternes literally has an atmosphere different from any of the other major communes. At the southern tip of the Graves,close to the Garonne, not only is the land hillier and decidedly more bucolic but it also enjoys a specific mesoclimate of evening autumn mists which linger until well into the following day, unless burnt off by warm sunshine.

The mists are caused by the cool, spring-fed waters of the Ciron River meeting the warmer tidal Garonne, and the result is an ideal environment for the growth of the mould botrytis cinerea. When its arrival is felicitous, it feeds on the water in the ripe grapes, dehydrating them and leaving sweet, shriveled fruit.


Other regions in Bordeaux (ie Cadillac, Loupiac) produce wines in a similar style from the same method, but none achieve the profundity and complexity of Sauternes.

Recommended Châteaux : Ch. D'Yquem, Ch. Climens (Barsac), Ch. Suduiraut, Ch. Rieussec, Sigalas- Rabaud, Ch. Coutet (Barsac), Ch. de Fargues, Ch. Lafaurie-Peyraguey, Ch. Doisy-Védrines (Barsac), Chateau Partarrieu, La Tour Blanche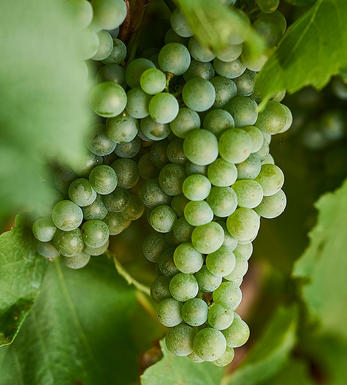 Sauv.Blanc & Sémillon
The blend used for White Graves and Sauternes and rarely encountered outside France. In the great dry whites of Graves, Sauvignon Blanc tends to predominate in the blend, although properties such as Smith Haut Lafite use 100% Sauvignon Blanc while others such as Laville Haut Brion have as much as 60% Sémillon in their final blends. Sauvignon Blanc wines can lose their freshness and fruit after a couple of years in bottle - if blended with Sémillon, then the latter bolsters the wine when the initial fruit from the Sauvignon fades. Ultimately Sauvignon Blanc gives the wine its aroma and raciness while Sémillon gives it backbone and longevity.
In Sauternes, Sémillon is dominant, with Sauvignon Blanc playing a supporting role - it is generally harvested about 10 days before Sémillon and the botrytis concentrates its sweetness and dampens Sauvignon Blanc`s naturally pungent aroma. It contributes acidity, zip and freshness to Sauternes and is an important component of the blend.