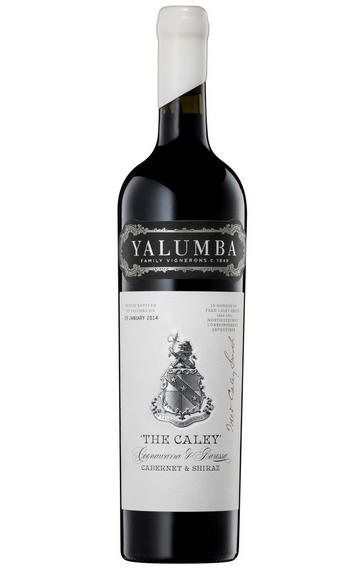 2012 Yalumba, The Caley, Cabernet Sauvignon Shiraz, South Australia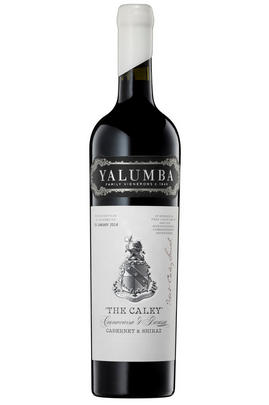 About this WINE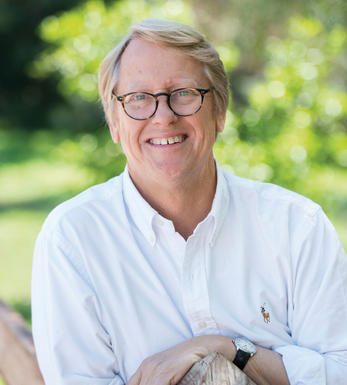 Yalumba
Yalumba was established in 1849 by Samuel Smith who purchased 30 acres of land in the Barossa Valley. 150 years later, it is still family-owned and run and has an enviable reputation worldwide as a producer of high quality premium wines.

Yalumba owns over 1000 acres of vineyards, as well as buying in grapes from selected growers, some of whom have been working with Yalumba over 4 generations. The winery is modern and hi-tech and is one of the very few wine companies in the world to have its own cooperage.

Since 1989 the company has been run by Robert and Sam Hill Smith. ";Our goal is to be the finest independent winemaker in the Australian wine industry."; Its two most renowned wines are The Menzies, a Coonawarra Cabernet Sauvignon, and Octavius, a rich, powerful and concentrated Barossa Valley Shiraz.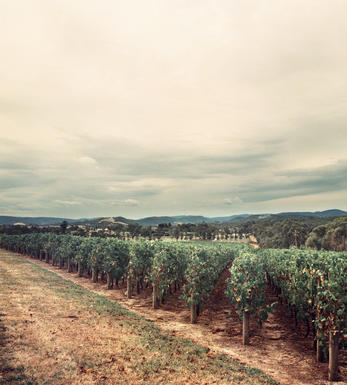 Barossa Valley
Barossa Valley is the South Australia's wine industry's birthplace. Currently into its fifth generation, it dates back to 1839 when George Fife Angas' South Australian Company purchased 28,000 acres at a £1 per acre and sold them onto landed gentry, mostly German Lutherans. The first vines were planted in 1843 in Bethany, and by the 1870s – with Europe ravaged by war and Phylloxera - Gladstone's British government complemented its colonies with preferential duties.
Fortified wines, strong enough to survive the 20,000km journey, flooded the British market. Churchill followed, between the Wars, re-affirming Australia's position as a leading supplier of 'Empire wines'. After the Second World War, mass European immigration saw a move to lighter wines, as confirmed by Grange Hermitage's creation during the 1950s. Stainless-steel vats and refrigeration improved the quality of the dry table wines on offer, with table wine consumption exceeding fortified for the first time in 1970.
Averaging 200 to 400 metres' altitude, the region covers 6,500 hectares of mainly terra rossa loam over limestone, as well as some warmer, sandier sites – the Cambrian limestone being far more visible along the eastern boundary (the Barossa Ranges) with Eden Valley. Following a diagonal shape, Lyndoch at the southern end nearest Gulf St Vincent is the region's coolest spot, benefiting from sea fogs, while Nuriootpa (further north) is warmer; hot northerlies can be offset by sea breezes. The region is also home to the country's largest concentration of 100-year-old-vine Shiraz, Grenache and Mourvedre.
Barossa Valley Shiraz is one of the country's most identifiable and famous red wine styles, produced to a high quality by the likes of Rockford, Elderton, Torbreck and Dean Hewitson. Grenache and Mourvèdre are two of the region's hidden gems, often blended with Shiraz, yet occasionally released as single vineyard styles such as Hewitson's 'Old Garden', whose vines date back to 1853. Cabernet Sauvignon is a less highly-regarded cultivar.
Wines are traditionally vinified in open concrete fermenters before being cleaned up and finished in American and French oak barrels or 'puncheons' of approximately 600 litres. Barossa Shiraz should be rich, spicy and suave, with hints of leather and pepper.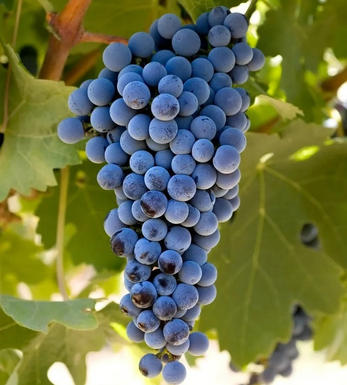 Shiraz & Cab.Sauvignon
Shiraz/Cabernet (or Cabernet/Shiraz, depending on which is the dominant variety) can be described as Australia's archetypal red wine blend. The blend can trace its roots back to 1865, when the famous Dr Guyot recommended it for the sunbaked vineyards of Provence. It became popular in the early 1960s and 1970s and came about largely due to the high demand for red wines and that fact there there was not enough Cabernet Sauvignon to meet this. At this time Shiraz was widely regarded as inferior to Cabernet Sauvignon and was still being grubbed up in Australian vineyards up until the mid 1980s.
The fleshiness and richness of Australian Shiraz acts as perfect foil for the more tannic and angular Cabernet Sauvignon and the blend is often matured in American oak, which adds notes of vanilla and spice. The proportions in the blend vary from 50/50 to 80/20 in some cases. It is seen across the whole quality spectrum in Australia and the blend is now been used in Languedoc Roussillon in France as well as in South Africa and California.
Reviews
Customer reviews
Critic reviews
This is the first vintage of Yalumbas new Cabernet/Shiraz-based flagship wine. Deep garnet in color, the 2012 Cabernet Sauvignon / Shiraz The Caley offers expressive baked blackberries, cherry cordial and blackcurrant jelly notes with suggestions of Chinese five spice, cedar and anise. The palate is built like a brick house, delivering a solid structure of firm, grainy tannins and plenty of freshness to support and complement the voluptuous, full-bodied flesh. It offers a very long, layered finish with lingering exotic spice and black berry preserves notes. Give it 3-5 more years in bottle and drink it over the next twenty-five.
Lisa Perrotti-Brown - 30/06/2017