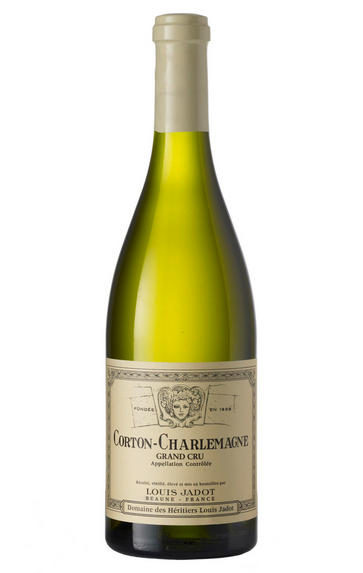 2013 Corton-Charlemagne, Grand Cru, Domaine des Héritiers Louis Jadot, Burgundy
Prices start from £1,450.00 per case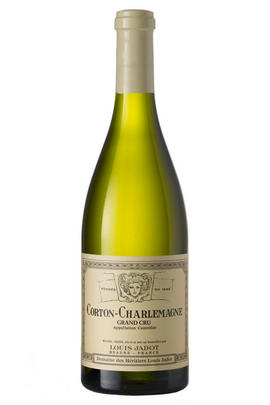 About this WINE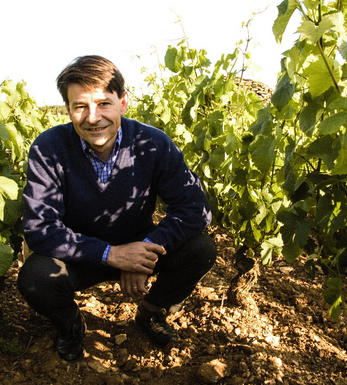 Louis Jadot
Maison Louis Jadot owns over 60 hectares of vineyard, many of them premier and grand cru, and in Jacques Lardière has one of the most respected winemakers working in Burgundy today, from impressive purpose built cellars on the road to Savigny-les-Beaunes.

The house of Louis Jadot was founded in 1859 though the family had previously been vignerons in the region, acquiring their famous Clos des Ursules in 1826. After the death of the last male members of the family, long-time manager André Gagey took over running the business which was subsequently purchased by the Kopf family, owners of Jadot's US importers Kobrand. The company is today run by Pierre-Henri Gagey, assisted by head winemaker Jacques Lardière who has been responsible for the company's wines since 1970.

Recent developments have included the establishment of the tonnellerie Cadus in Ladoix-Serrigny and expansion of the modern winery facilities on the Route de Savigny, with a new white-wine vinification centre completed in 2009. On the vineyard front there have been purchases in the Mâconnais (Domaine Ferret) and the Beaujolais, notably with the Château des Jacques in Moulin-à-Vent and the Château de Bellevue in Morgon.

Jacques Lardière is fascinating to talk to and much prefers to talk about the philosophy of his winemaking than specific techniques. Basically, once healthy grapes have been selected, he wants to let the wine run its own course as much as possible. Every intervention he sees as a closing of a door rather than an opening. So there is no formal pre-maceration, no control over the upper limit of temperature during fermentation, no pumping over because that will accelerate the fermentation process while punching down will not. The wine remains in the vat after the fermentation until the chapeau, the crust of skins and pips, starts to slide down of its own accord, at which time the wine has finished digesting the whole fermentation process.

The wine is then raised in barrel, typically with a good third of new oak across the cellar, perhaps up to 50 per cent in a weaker vintage.

With the whites, Lardière often partially blocks the malolactic fermentation in order to retain acidity and finesse, and the reds are fermented at unusually high temperatures and macerated for up to a month, endowing them with depth of fruit and complexity.

Both the reds and whites are of impeccable quality and reflect the individual terroirs of their respective villages and sites, allied with Lardière`s supreme winemaking skills.

The domaine vineyards belong to various entities: Domaine Louis Jadot itself, Les Héritiers de Louis Jadot, Domaine André Gagey and, on farming contracts, Domaine dela Commaraine and Domaine du Duc de Magenta.

Jasper Morris MW, Burgundy Wine Director and author of the award-winning Inside Burgundy comprehensive handbook.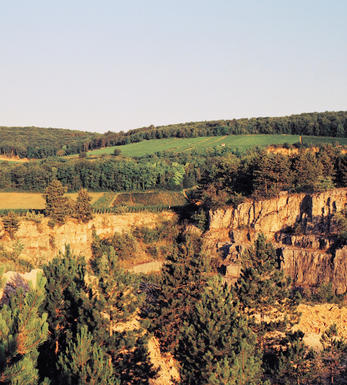 Aloxe Corton
These two Grand Cru vineyards, Corton and Corton-Charlemagne, lie astride three villages at the northern end of the Côte de Beaune: Ladoix, Aloxe-Corton and Pernand-Vergelesses. The main body of the hill of Corton faces due south, with an extended flank exposed to the east, and another facing westwards. The white wines mostly come from west and south-west expositions, along with a narrow band around the top of the hill.

The Emperor Charlemagne owned vines here in the eighth century, and legend has it that his wife insisted he planted white grapes so as not to spill red wine down his beard and clothes. Corton-Charlemagne is always white and there is also a theoretical Grand Cru appellation called, simply, Charlemagne, which is never used. Corton is almost entirely red but there are a few white wines too.

Ladoix is a rarely-seen appellation, as most wine here are sold as Côte de Beaune Villages. Aloxe-Corton is better-known, but as with Ladoix the best vineyards have been designated as Corton and Corton-Charlemagne.

There are also 25 lieux-dits that may be used on wine labels, together with Corton: Les Bressandes, Les Chaumes, Clos des Meix, Clos du Roi, Les Combes, Le Corton, Les Fiètres, Les Grèves, Les Manguettes, Les Maréchaudes, Le Meix Lallemand, Les Paulands, Les Perrières, Les Pougets (Pougeots), Les Renardes, La Vigne au Saint, Les Basses Mourottes, Les Carrières, Clos des Cortons Faiveley, Les Grandes Lolières, Le Rognet et Corton, La Toppe au Vert and Les Vergennes.

90 hectares of village Aloxe-Corton
38 hectares of Premier Cru Aloxe-Corton
118 hectares of village Ladoix
14 hectares of Premier Cru Ladoix
72 hectares of Corton-Charlemagne. The finest from En Charlemagne (Pernand) and Le Charlemagne (Aloxe)
160 hectares of Corton. The best from Clos du Roi, Bressandes, Pougets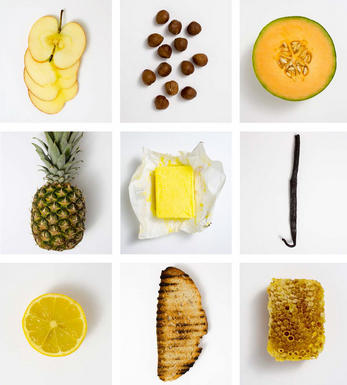 Chardonnay
Chardonnay is often seen as the king of white wine grapes and one of the most widely planted in the world It is suited to a wide variety of soils, though it excels in soils with a high limestone content as found in Champagne, Chablis, and the Côte D`Or.

Burgundy is Chardonnay's spiritual home and the best White Burgundies are dry, rich, honeyed wines with marvellous poise, elegance and balance. They are unquestionably the finest dry white wines in the world. Chardonnay plays a crucial role in the Champagne blend, providing structure and finesse, and is the sole grape in Blanc de Blancs.
It is quantitatively important in California and Australia, is widely planted in Chile and South Africa, and is the second most widely planted grape in New Zealand. In warm climates Chardonnay has a tendency to develop very high sugar levels during the final stages of ripening and this can occur at the expense of acidity. Late picking is a common problem and can result in blowsy and flabby wines that lack structure and definition.

Recently in the New World, we have seen a move towards more elegant, better- balanced and less oak-driven Chardonnays, and this is to be welcomed.