About this WINE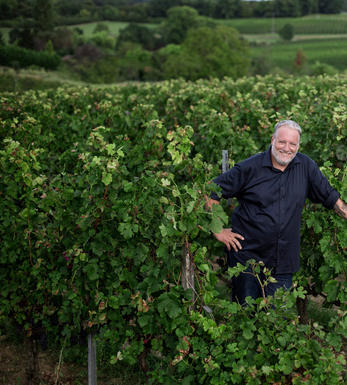 Domaine de Valmengaux
Domaine de Valmengaux is the brainchild of musician-cum-winemaker Vincent Rapin. Based in the town of Vérac – between Pomerol and St Emilion, the domaine is certified organic and uses biodynamic techniques. The vineyard is run, as Vincent puts it, on "common sense and pre-pesticide practices", with only natural treatments being used and complex co-planting of other species in between the vines to promote their health.

In his custom-made winery, Vincent is moving toward the use of less oak and has been investing instead in 12-hectolitre Stockinger barrels and amphorae, vessels which he feels allow the wine to express its true character. The grapes are hand-harvested, only natural yeasts are used and Vincent does not use SO2, but instead favours a polyphenol liquid which is also organic.

The wines show a lightness of touch, elegance and – in our view – a touch of mystery. This exciting new producer is challenging the traditional methods and wine styles associated with Bordeaux and is most certainly on the up.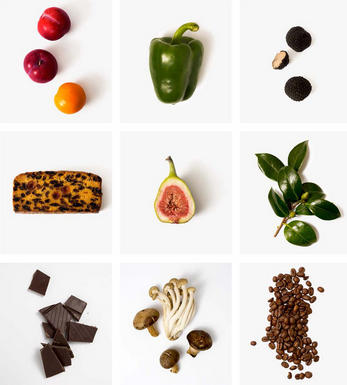 Merlot
The most widely planted grape in Bordeaux and a grape that has been on a relentless expansion drive throughout the world in the last decade. Merlot is adaptable to most soils and is relatively simple to cultivate. It is a vigorous naturally high yielding grape that requires savage pruning - over-cropped Merlot-based wines are dilute and bland. It is also vital to pick at optimum ripeness as Merlot can quickly lose its varietal characteristics if harvested overripe.
In St.Emilion and Pomerol it withstands the moist clay rich soils far better than Cabernet grapes, and at it best produces opulently rich, plummy clarets with succulent fruitcake-like nuances. Le Pin, Pétrus and Clinet are examples of hedonistically rich Merlot wines at their very best. It also plays a key supporting role in filling out the middle palate of the Cabernet-dominated wines of the Médoc and Graves.
Merlot is now grown in virtually all wine growing countries and is particularly successful in California, Chile and Northern Italy.