About this WINE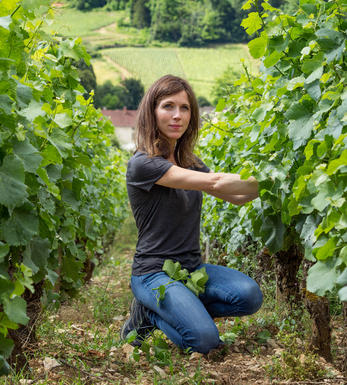 Jaboulet
Jaboulet produces some of the world's greatest wines in Rhone with Hermitage La Chapelle being its most famous wine.
Jaboulet was for many years run by Gérard Jaboulet, who was one of the great ambassadors for Rhône wines, tirelessly travelling the world and spreading the Gospel according to the Holy Grail of Hermitage. He died suddenly in 1997 and the firm has been run by Philippe & Jacques Jaboulet, until 2006 when the real estate entrepreneur Jean-Jacques Frey purchased the wine company.

The Frey family has of long standing in the Champagne region and are owners of Château La Lagune in Bordeaux. Jacques and Nicolas Frey are now involved in the day-to-day running of the Maison Jaboulet, while Caroline Frey (pictured right), the eldest daughter, is at the helm of the wine-making team. Under Caroline's leadership, in 2006, the vineyards earned Sustainable Farming status while Jaboulet's winegrowing is in the course of conversion towards biodynamic certification.

Jaboulet produces wine from 26 different appellations in the Rhône. Hermitage La Chapelle is named after the small hermit's Chapel built in 1235 on the Hermitage hill, the wine regularly rivals Bordeaux 1st Growths for its incredible array of flavours - fruity and enticing when young but acquiring complex leathery and gamey overtones with age.
Jaboulet's 45-hectare Domaine de Thalabert vineyard in Crozes Hermitage produces very high quality wines which are superior to most growers` Hermitages.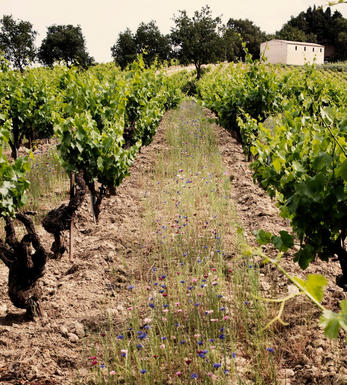 Côte-Rôtie
Côte-Rôtie is one of the most famous of the northern Rhône appellations, with some single vineyard cuvées now selling for the same prices as First Growth Bordeaux. It is the northernmost outpost of the Syrah grape.

Côte-Rôtie translates as 'roasted hillside', as the south-facing slopes are exposed to the maximum-possible sunlight. Vines have been planted here since Roman times, although the appellation was only created in 1940. Today it covers 500 hectares, with 276 hectares of vineyards stretched across eight kilometres.

Phylloxera devastated vineyards in the late 1800s and Côte-Rôtie's fortunes remained in the doldrums for another century. After the War, a farmer would receive double the price for a kilo of apricots as for a kilo of grapes, hence vineyards were grubbed up and wine production became increasingly smaller.

It has only really been recognised as a top-quality wine-producing area since the 1970s, with Guigal being the main impetus behind its revival. The two best slopes, Côte Brune and Côte Blonde, rise steeply behind Ampuis and overlook the river. The Côte Brune wines are much firmer and more masculine (the soils are clay and ironstone), whereas the Côte Blonde makes wines with more finesse and elegance due to its light, sandy-limestone soil. Both the Côte Brune and Côte Blonde vineyards rise to 1,000 feet, with a gradient of 30 to 50 degrees.

The wines are made from the Syrah grape, however up to 20 percent of Viogner can be used in the blend, adding finesse, elegance and floral characteristics to the wine. Viognier ripens more quickly than Syrah and the appellation rules stipulate that the grapes must be added to the fermentation – rather than blended later. The best Côte-Rôtie are very deep in colour, tannic and spicy, and need 10 years to evolve and develop.

There are nearly 60 official vineyards (lieux-dits); the best-known are: La Mouline, La Chatillonne (Vidal-Fleury, owned by Guigal) and La Garde (Rostaing) in Côte Blonde; La Viallière, (Rostaing), La Landonne (Guigal, Rostaing) and La Turque (Guigal) in Côte Brune.

Styles vary from heavily-extracted tannic wines which need many years to soften through to lighter, supple and less-structured wines which do not require extended bottle ageing. The most famous wines of Côte-Rôtie are Guigal's three single-vineyard cuvées: La Mouline, La Turque and La Landonne. These are aged in new wood for 48 months, and demand for them amongst connoisseurs and collectors is significant, leading to prices sometimes comparable to Bordeaux First Growths.

Recommended producers: Guigal, Gerrin, Rostaing, Ogier, Burgaud
Best vintages: 2006, 2005, 2004, 2001, 1999, 1991, 1990, 1985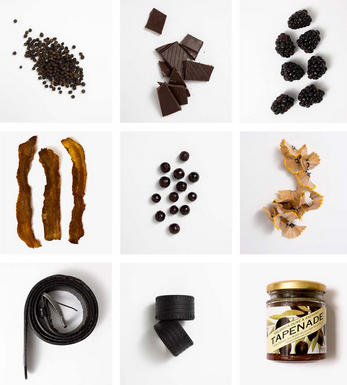 Syrah/Shiraz
A noble black grape variety grown particularly in the Northern Rhône where it produces the great red wines of Hermitage, Cote Rôtie and Cornas, and in Australia where it produces wines of startling depth and intensity. Reasonably low yields are a crucial factor for quality as is picking at optimum ripeness. Its heartland, Hermitage and Côte Rôtie, consists of 270 hectares of steeply terraced vineyards producing wines that brim with pepper, spices, tar and black treacle when young. After 5-10 years they become smooth and velvety with pronounced fruit characteristics of damsons, raspberries, blackcurrants and loganberries.

It is now grown extensively in the Southern Rhône where it is blended with Grenache and Mourvèdre to produce the great red wines of Châteauneuf du Pape and Gigondas amongst others. Its spiritual home in Australia is the Barossa Valley, where there are plantings dating as far back as 1860. Australian Shiraz tends to be sweeter than its Northern Rhône counterpart and the best examples are redolent of new leather, dark chocolate, liquorice, and prunes and display a blackcurrant lusciousness.

South African producers such as Eben Sadie are now producing world- class Shiraz wines that represent astonishing value for money.