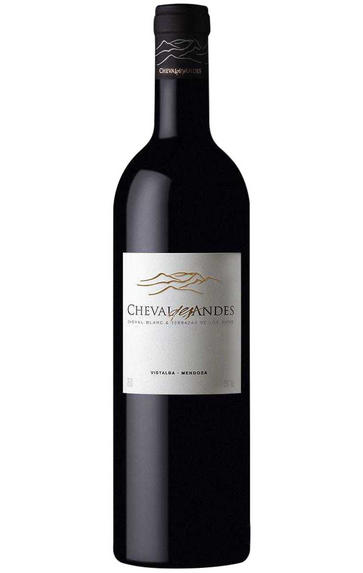 2018 Cheval des Andes, Mendoza, Argentina
Prices start from £425.00 per case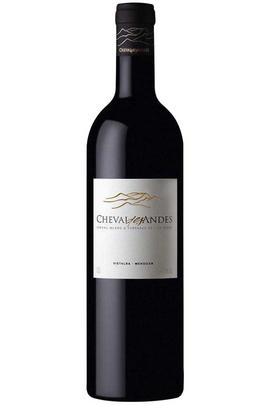 Critics reviews
Lovely depth to the fruit, clear chocolate, liquorice, rosemary and black pepper spice, along with blueberry, black cherry, nuances of luscious nectarine. Lower levels of Cabernet Sauvignon than they have historically used in the blend, it still pulls its weight. They are still vinifiying at Terrazas de los Andes, but currently working on a cellar plan that will be completed for 2023. Last vintage with Lorenzo Pasquini before he headed back to Bordeaux (he is now with Yquem), with the 2019 onwards with Gérald Gabillet winemaker (previously at Château Angélus in St Emilion).

Drink 2026 - 2042

Jane Anson, Decanter.com (Sept 2021)
The 2018 Cheval des Andes is a blend of 70% Malbec and 30% Cabernet Sauvignon fermented in small lots in 3,000- to 8,000-liter tanks and matured 40% in 225-liter oak barrels, 40% in 400-liter oak barrels and the remaining 20% in 2,500-liter oak vats for 13 months. Ninety percent of the oak used was French and the rest a blend of Austrian, Slovenian and German oak, 50% of it new. 2018 has been one of the best vintages in recent times in Mendoza, and the wine shows it. It's a cooler vintage, and the wine has improved in freshness and elegance without losing any clout. It's 14.5% alcohol and has a pH of 3.73. This is young, juicy, elegant and balanced and still has some herbal and toasted notes; it's medium to full-bodied, with the creamy and luxurious texture of the modern Bordeaux, ultra fine tannins and a long, dry and precise finish. It's still undeveloped and seems to have all the components and the balance between them for a long and positive development in bottle. With wines like this, I sometimes wish I had a time machine so I could see them in 20 years from now... I think this is the finest Cheval des Andes I've ever tasted. 100,000 bottles produced. It was bottled in January 2020.
Drink 2022 - 2040
Luis Gutiérrez, Wine Advocate (Sep 2021)
This is a plush, rich Cheval with blueberry and floral aromas and flavors. HInts of tar and fresh lavender. Full body. The depth and richness are impressive, as are the ripe yet fresh tannins. Very long and structured, yet controlled and in balance. This will be a great wine indeed.

James Suckling, jamessuckling.com (Dec 2020)
Continuing the trend of more Malbec in the blend, the 2018 Cheval Des Andes is another remarkable wine based on 70% Malbec and 30% Cabernet Sauvignon that was fermented in tank and aged in 40% new Bordeaux barrels, with the balance in larger 400-liter barrels and one larger 2,500-liter oak vat. While the cooperage here is mostly French, they do include a touch of eastern European oak as well. Tasting like the 2016, only better, this beauty has gorgeous cassis, black cherry, and black raspberry fruit as well as plenty of ripe tobacco, green cedar, rosemary, damp earth, and spring flower-like aromas and flavors. As with the 2016, there's an herbal, subtly green undercurrent here (although it's more mitigated here), but this is just pure, focused, and impeccably balanced, with beautiful fruit, gorgeous tannins, and an undeniable salinity on the finish. A brilliant wine, it has another 10-15 years of prime drinking.
Drink 2022 - 2037
Jeb Dunnuck, jebdunnuck.com (Mar 2022) Read more
The 2018 Cheval Des Andes is a blend of 70% Malbec – half from Las Compuertas and half from Paraje Altamira – and 30% Cabernet Sauvignon from Las Compuertas. It was aged in barrels and foudres, 50% in new oak. Purplish red in the glass. It shows an expressively complex nose of plum, cherry and hints of spice, pepper, ink, blackberry, and blackcurrant. The oak provides a profound and subtle backdrop of sweet spice. In the mouth, it's viscous and broad with a little juice, velvety in texture and with very fine tannins. The finish is long-lasting with a satisfying feel. A relaxed, delicate, extremely well-balanced wine with a more generous core than the 2017 vintage.
Drink 2021 - 2038
Joaquin Hidalgo, vinous.com (Nov 2021) Read more
About this WINE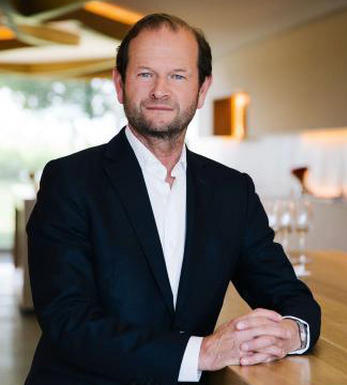 Cheval des Andes
Described as a 'New World Grand Cru', Cheval des Andes is a high-end wine project that is a collaboration between Terrazas de los Andes and Pierre Lurton of Cheval Blanc. The joint venture was proposed by Pierre Lurton in 1999 when he realized the potential for top quality wines that existed in certain sites in Mendoza. Lurton was eager in connecting again with the grape of Saint Emilion's past: Malbec. A grape that was decimated by phylloxera in the 1860s from its position as one of the most important varieties in Saint Emilion and Pomerol. It has since been reincarnated at Cheval des Andes in an un-grafted form in Argentina, producing some of the world's best Malbecs in recent years. Cheval des Andes wines are a blend of Malbec and Cabernet Sauvignon grapes from the high elevation, old vine vineyard "Las Compuertas" near Mendoza.

To Lurton, Cheval des Andes is an "exotic wine with a Bordelais touch". To Nicolas Audebert, its winemaker and a French ex-pat who used to make Krug and Veuve Clicquot, it's the "best of two worlds: a combination of the intensity of Argentinian fruit but dressed in a very elegant way with that French style".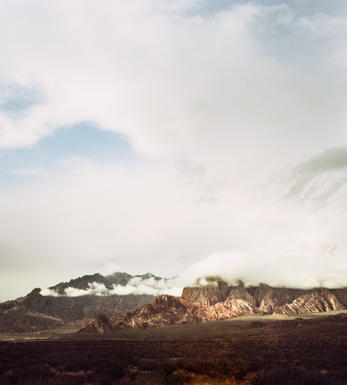 Mendoza
With its western borderline dominated by the Andes and its 146,000 hectares of vineyards representing 70% of the country's wine production, Mendoza is Argentina's biggest and most important wine-growing province.
Mendoza's vineyards are a haven to Old World varieties including Cabernet Sauvignon, Merlot, Syrah, Tempranillo, Bonarda, Sangiovese, Barbera, Chardonnay, Sauvignon Blanc and Chenin Blanc. The province's signature grape is Malbec.
Mendoza still produces large amounts of inexpensive wine for domestic consumption, as well as grape concentrate, but the sub-region of Luján de Cuyo stands out with some lovely velvety Malbecs, while the cool, gravelly Maipú is best for Cabernet Sauvignon.
The most exciting area in Mendoza for fine whites, however, is the Uco Valley, that has the highest vineyards, up to 1,200 metres above sea level. Chardonnay, Sauvignon, Chenin, Pinot Grigio and Torrontés fare particularly well in its cool climate. Its sub-region of Tupungato produces Argentina's best Chardonnay.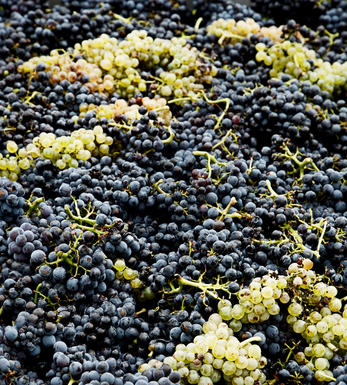 Other Varieties
There are over 200 different grape varieties used in modern wine making (from a total of over 1000). Most lesser known blends and varieties are traditional to specific parts of the world.