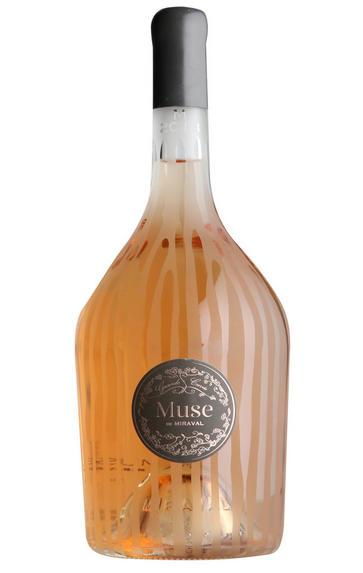 2018 Miraval, Muse Rosé, Côtes de Provence
Prices start from £600.00 per case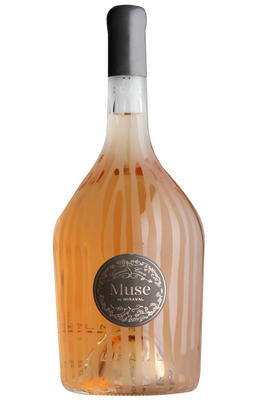 About this WINE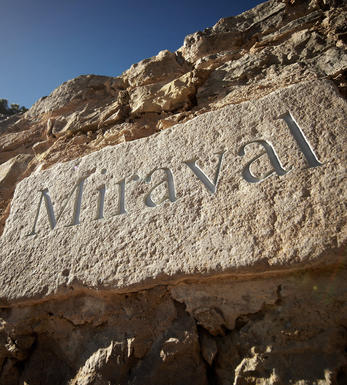 Miraval
Miraval is located close to the ancient town of Correns, just to the north of Brignoles right in the heart of Provence. The property is, if you will forgive the hyperbole, pretty much as close to paradise as it is possible to be, a terraced oasis nestling in the forests and scrub of the Mediterranean.

Its history goes some way to explain the magical aura which pervades the valley; located close to the Roman road Via Aurelia, Miraval was the site of a monastery in the Middle Ages, thereafter a refuge for the Bourbon kings. More recently, it has been a peaceful retreat for latter-day troubadours, its recording studio tempting the likes of Sting, Sade and Pink Floyd to record some of their finest work over the years.

Inspiration is clearly not hard to come by here. The latest incumbents are no strangers to fame and fortune; not only is Miraval the summer retreat of Angelina Jolie and Brad Pitt, but it is also the winery where they have launched a joint venture with the Perrin family of the renowned Château de Beaucastel in the Rhône Valley.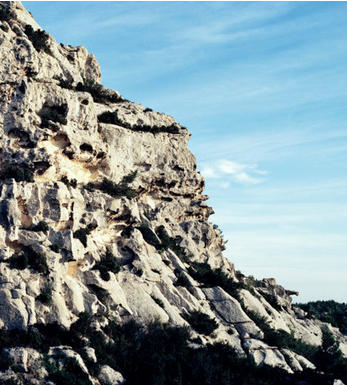 Provence
The Roman poet Martial once condemned the wines of Provence's capital Marseilles as "terrible poisons, and never sold at a good price". Fortunately, this harrowing proclamation was born of envy.

Quite how long winemaking has been going on in Provence is a matter of historical debate, but it is thought that it dates back as far as the Greek founding of Massilia (now Marseilles) in 600 BC.

Although Rome tried to curtail the production of wine here so as to favour exports of Italian goods throughout the Empire, soldiers retiring from the legions undermined them by privately continuing to grow grapes in this area of France they called Provincia Nostra ('our province').
Like other areas in the Mediterranean, Provence has played host to a series of cultures during its history, and each one has added its own touch to the region's winemaking, particularly in terms of grape varieties. Simply listing some of the grapes found in the province gives a good idea of this variance, as they include Carignan, Cinsault, Grenache (the most planted), Ugni Blanc, Clairette, the indigenous Calitor, Barbaroux, Rolle (Vermentino) and Sémillon, amongst others.

Provence, to the east of Languedoc-Rousillon,is blessed with a Mediterranean climate, entailing warm summers and mild winters. With an annual average of up to 3,000 hours, excessive sun is a concern for many vines. Fortunately the heat is alleviated by the northerly mistral wind, and the risk of fungal diseases is minimal – which makes Provence suitable for organic viticulture.
The region is predominantly known for its rosé wines, which account for over half of Provençal production and are usually dry. The tiny enclave of Cassis stands out as a predominantly white wine region.
Provence's Appellations d'Origine Contrôlée (AOC) are:
Vin de pays is also produced throughout the region.