About this WINE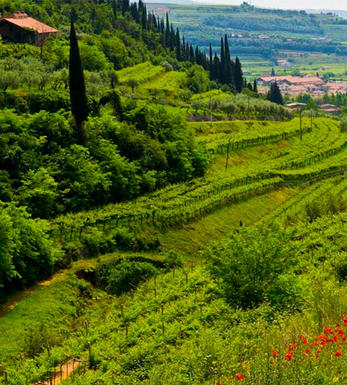 Monte del Fra
Monte del Frà translates as ;Hill of Monks; and is located in the heart of the Bianco di Custoza DOC. It now consists of over 65 hectares of vineyards is owned and run by brothers Eligio and Claudio Bonomo. It is one of the most progressive and dynamic producers in the region and has been particularly innovative in its adoption of modern viticultural techniques.

Eligio Bonomo was the first producer in the region to retrain the traditionally 1.6m high cordon vines to lower-trained, single guyot systems. In the winery the Bonomos use thoroughly modern, clean and temperature-controlled fermentation and storage facilities in order to preserve the aromatic freshness in their wines. They produce very good-quality wines which are clean, display excellent purity of fruit and are elegant and well balanced.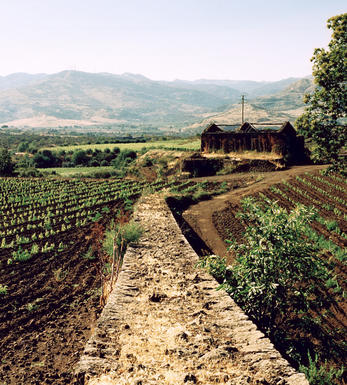 Veneto
Situated in the north-east of the country, Veneto is the Italy's largest producer of fine wine, responsible for around 14% of total production (2006). Venetian viticulture was celebrated as far back as Roman times by Pliny and Virgil on the strength of its 'Recitum' (possibly Recioto). The region's reputation was crowned during the Serenissima Republic (800-1800 AD) as Venice and Verona profited from its position on the silk route. As elsewhere in Italy a triple whammy of phylloxera, World Wars and republicanism saw the floodgates open and cooperatives take over.
The Veneto is still Italy's third largest wine-producing province (mostly from the plains of Piave behind Venice) with quantity rather than quality the order of the day. Nevertheless, the 1990s witnessed considerable investment and progress in fine wine production; today the wines are better than ever, even if the risk of hail dogs each vintage.
The foothills of the Lessini Mountains north of Verona are home to the famous and potentially outstanding red Valpolicella Classico, Ripasso, Amarone and Recioto made from Corvina, Corvinone, Rondinella and increasingly Croatina.
Garganega is the grape behind the best white DOCs, Bianco di Custoza and Soave, while further north and east towards the Alps lie.
The Conegliano hills, home to the Prosecco grape and its eponymous sparkling wine.
Recommended Producers: Bele Casel, Masottina, Novaia, Marion, Monte dei Ragni, Quintarelli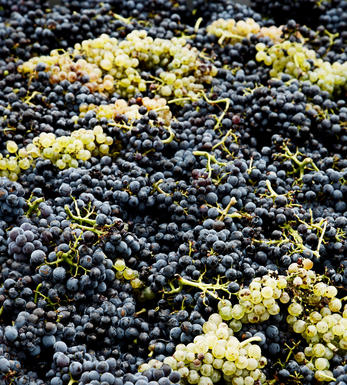 Other Varieties
There are over 200 different grape varieties used in modern wine making (from a total of over 1000). Most lesser known blends and varieties are traditional to specific parts of the world.