About this WINE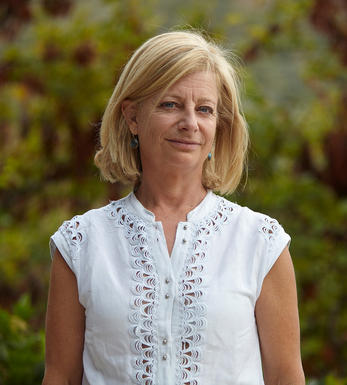 Quinta De La Rosa
Quinta de La Rosa is a small estate in the heart of the Port wine-growing region in Alto Douro, near Pinhao, owned and operated by the Bergqvist family: Tim, his wife Patricia, son Philip and his two daughters, Sophia and Olivia, with the aid of the talented winemaker Jorge Moreira since 2002

The Quinta and its vineyards were given to Tim's mother as a Christening present by her parents, the Feurheerds, who established the property in 1906.

It remains one of the few Single Quintas where the vineyards start at the bank of the Douro and rise 450 meters to the towering top of the mountain. From the river's edge to the top, one passes through 11 different microclimates. This gives La Rosa great flexibility to add variety and complexity to its Port.

La Rosa and Tim Berqgvist are special. In many ways they represent what the Douro is all about... pride, courage, tradition, and the determination to produce the finest product from in one of natures' most difficult climactic conditions.

Quinta de la Rosa produces small quantities of superb quality Ports and red wine (Val da Clara Douro label)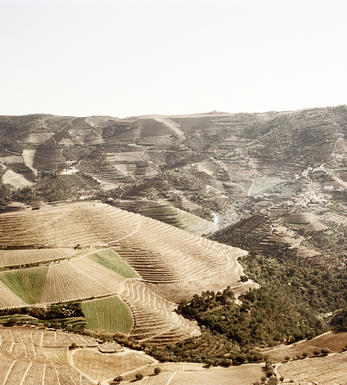 Douro
The Douro region begins 100km inland from Porto and extends east to the Spanish border. With its winding river, sculptured terraced hillsides and wild, hilly vistas it is one of the most beautiful wine regions in the world.
Dominated by the region's famous fortified Ports, the Douro's still wines are gaining a rapidly improving reputation. Most top wines are labelled as Douro DOC (Denominação de Origem Controlada) although there are also some good wines using French grape varieties (not authorised under the DOC) that are labelled as Vinho Regional Terras Durienses.
With much of the areas overlapping, the Douro DOC covers almost 38,000ha, the Vinho Regional slightly more (45,500ha) and the DO for Port slightly less (32,000ha). The region's soils benefit from a thick layer of schist on top of the typical granite that abounds in most of northern Portugal. The schist absorbs and radiates heat back into the vines, while allowing the limited amount of rain to seep far into the ground and the vine roots to delve deep into the vertical planes.
The wines are predominantly red and range from relatively light, lively and fruity to deep, dark, concentrated and fully-flavoured. The former tend to be made from Rabigato, Gouveio, Codega, Donzelinho, Malvasia Fina and Viosinho while the latter come from the better-known Port varieties: Tinta Roriz (aka Tempranillo), Touriga Nacional, Tinta Francesca, Tinto Cão, Bastardo, Mourisco Tinto, Tinta Amarela and Tinta Barroca. Classic French varieties like Cabernet Sauvignon, Sauvignon Blanc and Gewurztraminer are also planted and used to produce the Vinho Regional wines.

Recommended Producers: Quinta de la Rosa, Jorge Moreira, Altano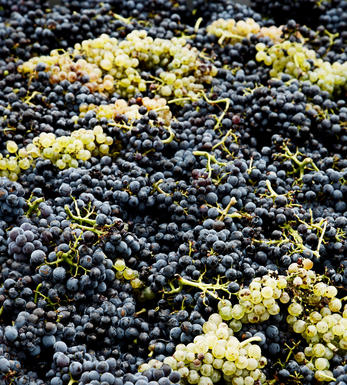 Other Varieties
There are over 200 different grape varieties used in modern wine making (from a total of over 1000). Most lesser known blends and varieties are traditional to specific parts of the world.