About this WINE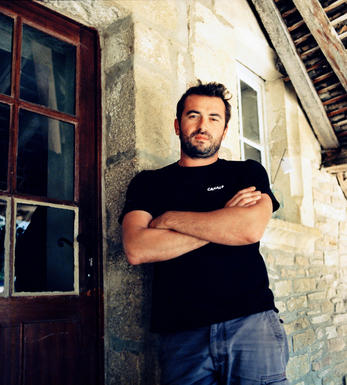 Domaine Comte Armand
The family of the Comte Armand has owned the vineyard of Clos des Epéneaux and the winery buildings in Pommard since 1826 when Jean-François Armand married Clothilde Marey. Unfortunately the vineyard was not replanted after phylloxera until 1930, but since then it has confirmed its rating as one of Pommard's very finest sites.

Pascal Marchand, a young Quebecois from the merchant marine, made the wines here from the 1985 to 1998 vintages inclusive. During his time in charge he completely transformed the domaine, elevating its ranking to that of the greatest estate in Pommard. His place has been taken by Benjamin Leroux who had been working part time at the domaine during his studies since 1991.

Benjamin Leroux, still in his thirties and newly married to an English girl from Silverstone, has been in charge at Comte Armand since 1999. He is one of Burgundy's most vociferous advocates of bio-dynamic viticulture (with a particular interest in lunar cycles) and his No 1 spot in Bourgogne Aujourd'hui magazine's Top 10 for the next decade came as no surprise. After years of organic farming, with certification since 2005, the domaine is now biodynamic. The Clos des Epeneaux is being worked by horses (in part so as to be able to compare horse against tractor; the soil has become much finer in the horse-ploughed sector), while various fruit trees, roses and other plants have been introduced along the walls. A colony of bees was to follow, but they did not survive the intense heat of the summer of 2003.

Where possible the grapes are picked on suitable days in the biodynamic calendar and each cuvée is thereafter maintained on a 28-day cycle – thus 28 days cuvaison (one week cold maceration, one week fermentation, two weeks post-fermentation maceration), with racking and other treatments following in multiples of 28 days. Benjamin notes that after three weeks in vat, the tannins often become tough and disagreeable but it is important not to panic. By the end of four weeks the wine has come back into balance and seems to show enhanced terroir character in place of primary fruit.

After many years when the Clos des Epeneaux was the sole wine made at the domaine, further vineyards were acquired in 1994: Auxey-Duresses, Auxey-Duresses premier cru, Volnay and Volnay Fremiets. The younger vines from the Clos des Epeneaux are also sold as Pommard or Pommard premier cru.

In July 2008 I attended an extraordinary tasting to celebrate the bicentenary of the putative original enclosure of the vineyard by Nicolas Marey – the exact date is uncertain but it was in the first decade of the 19th century. It was extraordinary to see the character of the vineyard assert itself under the tutelage of gifted winemakers, and to be diverted by those less meticulous. The 1864 vintage remained in a state of grace even 40 minutes after opening.

Cuvée of Auxey Duresses comes from purchased grapes from three different vineyards on the flank of the hillside where Auxey takes over from Meursault. The wine is aged in larger barrels so as not to show too much oak. The cuvée is named for an ancestor of the Comte Armand's, Nicolas Marey, who bought extensive vineyards just after the French revolution.

Comte Armand's Pommard Clos des Epéneaux must surely be considered among the great red wines of all Burgundy. But don't be in a hurry to drink it.

Jasper Morris MW, Burgundy Wine Director and author of the award-winning Inside Burgundy comprehensive handbook.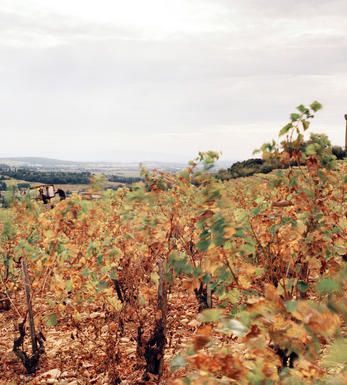 Bourgogne Blanc

Bourgogne Blanc is the appellation used to refer to generic white wines from Burgundy, a wide term which allows 384 separate villages to produce a white wine with the label 'Bourgogne.' As a result of this variety, Bourgogne Blanc is very hard to characterise with a single notable style, however the wines are usually dominated by the presence of Chardonnay, which is just about the only common factor between them. That being said, Chardonnay itself varies based on the environmental factors, so every bottle of Bourgogne Blanc will vary in some way from the next! Pinot Blanc and Pinot Gris are also permitted for use in Bourgogne Blanc under the regulations of the appellation.

As Bourgogne Blanc is very much an entry-level white wine for most regions in Burgundy, prices are usually very reasonable, and due to the terroir and climate of Burgundy, Bourgogne Blanc wines tend to have a strong acidity to them, combined with a vibrant and often fruity palate when compared with other whites from the New World, say, allowing fantastic matchmaking with many different kinds of food.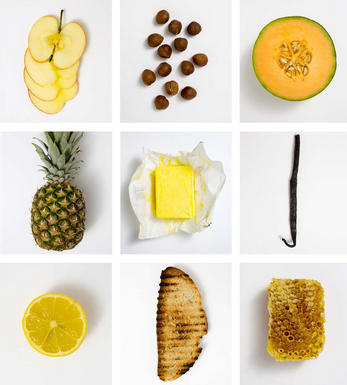 Chardonnay
Chardonnay is the "Big Daddy" of white wine grapes and one of the most widely planted in the world. It is suited to a wide variety of soils, though it excels in soils with a high limestone content as found in Champagne, Chablis, and the Côte D`Or.

Burgundy is Chardonnay's spiritual home and the best White Burgundies are dry, rich, honeyed wines with marvellous poise, elegance and balance. They are unquestionably the finest dry white wines in the world. Chardonnay plays a crucial role in the Champagne blend, providing structure and finesse, and is the sole grape in Blanc de Blancs.
It is quantitatively important in California and Australia, is widely planted in Chile and South Africa, and is the second most widely planted grape in New Zealand. In warm climates Chardonnay has a tendency to develop very high sugar levels during the final stages of ripening and this can occur at the expense of acidity. Late picking is a common problem and can result in blowsy and flabby wines that lack structure and definition.

Recently in the New World, we have seen a move towards more elegant, better- balanced and less oak-driven Chardonnays, and this is to be welcomed.