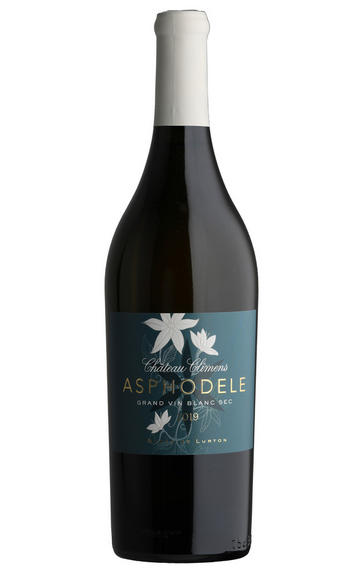 2019 Asphodele, Château Climens, Barsac, Bordeaux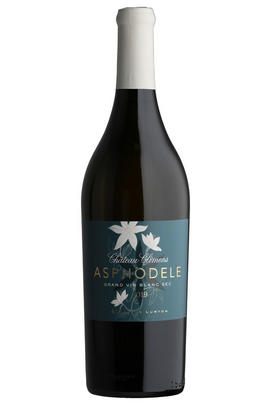 About this WINE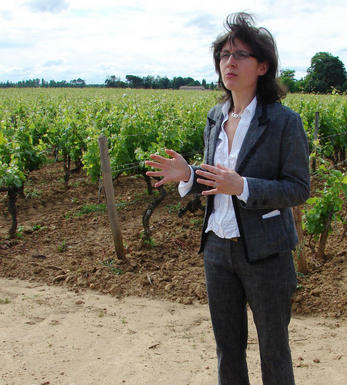 Chateau Climens
Château Climens is the leading property in Barsac, Bordeaux and produces one of the greatest sweet wines in Bordeaux.

It can trace its history back to the 16th century and was bought by Lucien Lurton in 1971. It has been owned and managed by Berenice Lurton since 1992. Climens is located in the south of the Barsac appellation, just outside the small village of La Pinesse - the vineyards (Sémillon 100%) lie on the highest point in Barsac (20m above sea level) on a gravel/sand topsoil and a limestone/clay subsoil. Yields at Climens are tightly restricted and the wine is barrel-fermented and then aged in small oak barriques (one third new) for 22 months.

If d`Yquem is the epitome of power and concentration, then Climens is the epitome of delicacy, finesse and complexity. The wines from the best vintages can last for up to 50 years. Climens is classified as a Sauternes 1er Cru Classé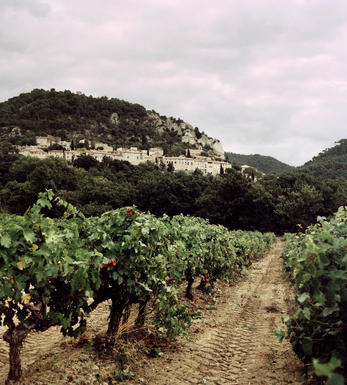 Barsac
Barsac is one of the communes of the Sauternes appellation (along with Bommes, Fargues, Preignac and Sauternes itself). With marginally flatter land and soils of red sand and light gravels, the commune adjoins the northern boundary of the commune of Sauternes, separated by the Ciron River, whose cold waters are so instrumental in producing the region's necessary autumn fogs.
There are just over 800 hectares under vine, producing nearly two million bottles in an average year. The châteaux can choose to sell their wine under either the Sauternes or the Barsac appellation, but stylistically the wines are arguably a little lighter in style than those of Sauternes.

The leading producers are Châteaux Climens and Coutet, with Châteaux Nairac, Doisy-Daëne and Doisy-Vedrines making good value, attractive wines.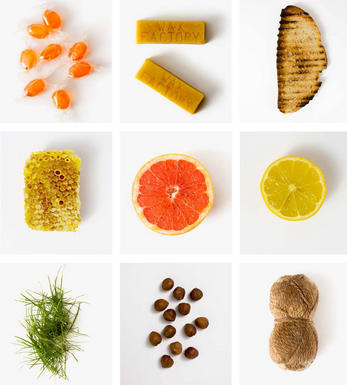 Sémillon
The main grape for Sauternes and particularly successfully grown in Australia's Hunter Valley. Hunter Valley Sémillon is one of Australia's iconic and unique wines, totally unlike any wine produced elsewhere in the world from the same grape variety.

In youth the wines are quite citrusy and fresh, but are generally perceived to gain hugely in complexity as they age and are deemed to be best drunk when at least 5 years old, frequently lasting for 10 or more years. Unusually for Australia, the alcohol levels rarely exceed 11.5%.

In Bordeaux it is the most widely planted white grape and is blended with Sauvignon Blanc to produce the great long-lived dry whites of Graves as well as the great sweet wines of Sauternes. It is high in alcohol and extract and relatively low in aroma and acidity. Its thin skin makes it very susceptible to botrytis which is prerequisite for the making of Sauternes. It responds well to oak ageing and, while having a lightly lemony aroma when young develops lanolin flavours which some describe as "waxy", as well as a rich, creamy, intense, texture and a deep golden colour.
Critics reviews
Jancis Robinson MW
16.5/20
This is only the second vintage of this dry white wine made from the Chateau Climens's vineyard in Sauternes, in collaboration with Pascal Jolivet from Sancerre. It is 100% Sémillon, fermented and aged in stainless steel. The nose has a lovely, soft-spoken restraint, offering notes of lemon peel, fresh hay, Bosc pears and paraffin wax with touches of coriander seed, honeysuckle and toasted almonds. The medium-bodied palate has beautifully understated savory and mineral nuances accenting the citrus and spiced pears flavors with a lively line of freshness and a satiny texture, finishing long and perfumed. I'm seriously smitten by this uniquely fragrant, uncontrived style of dry white coming from Sauternes—bravo! It is delicious right now, but I'd like to see what this does with 5+ years of cellaring. As with Chateau Climens, this wine is certified both organic and biodynamic. Drink 2020 - 2025
Lisa Perrotti-Brown, The Wine Advocate (September 2020)
Jancis Robinson MW
16.5/20
As with the Blanc Sec de Suduiraut 2019, there really isn't much nose, although there is real charm on the palate – something quite floral and very nicely balanced with just enough acidity and energy.
Jancis Robinson MW, jancisrobinson.com (March 2021)
Biodynamically certified since 2014, this 100% semillon wine is unlike anything I have tasted and the 2019 vintage is a gem.....Most dry white Bordeaux employ the services of sauvignon blanc alongside semillon in the blend and oak during maturation – when I heard that Bérénice's wine was a pure semillon with no oak used whatsoever, I was extremely excited. This is one of the most graceful, ethereal and delicious French semillons I have tasted. It is silky-smooth, cucumber-tinged and extraordinarily pretty on both the nose and palate. It might seem an odd observation, but this wine does not taste like a Bordeaux interpretation of a Loire style of white wine, but a French version of an elite Hunter semillon. This is the highest praise I can offer.
Mathew Jukes, Wine of the week, Moneyweek (April 2021)