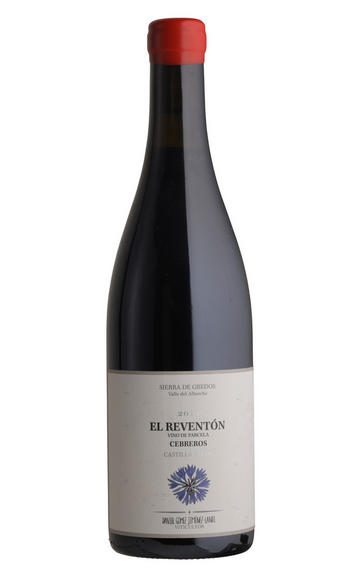 2019 El Reventón, Daniel Gómez Jiménez-Landi, Castilla y León, Spain
Prices start from £141.50 per bottle (75cl).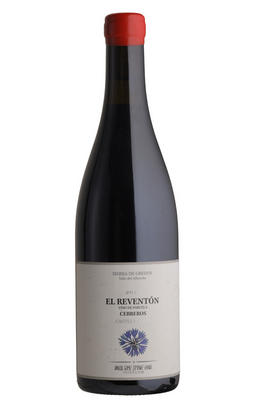 About this WINE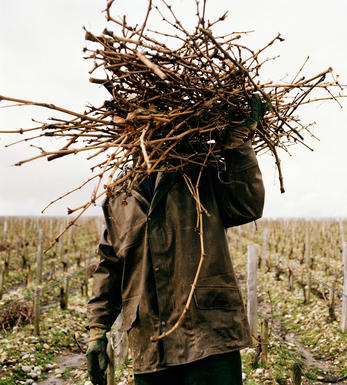 Daniel Landi
Daniel Gómez Jiménez-Landi is a highly regarded Spanish winemaker known for producing exceptional wines in Spain's Castilla y León region. Born in 1980, he is part of a new generation of winemakers who craft wines that express the region's unique terroir while embracing sustainable and minimal intervention winemaking practices.
Daniel Landi has gained significant recognition for his commitment to working with old-vine vineyards, particularly with Grenache and other indigenous grape varieties. He strongly advocates biodynamic and organic viticulture, promoting the health of the vineyards and the environment.
One of his well-known wine projects is the "El Reventón" wine, which is highly sought after by wine enthusiasts and collectors. The wine typically showcases the depth and complexity of old-vine Garnacha and reflects the specific terroir of the Castilla y León region.
Daniel Landi's winemaking philosophy revolves around allowing the grapes to express themselves fully with minimal interference during the winemaking process. His wines are often praised for their purity of fruit, elegance, and balance.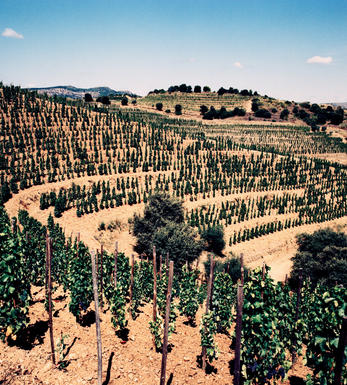 Castilla La Mancha - Castilla y Leon
The autonomous province of Castilla-La Mancha covers a large chunk of central Spain and is bordered by Castilla y León, Madrid, Aragon, Valencia, Murcia, Andalusia, and Extremadura! Known mostly as the setting for Cervante's legendary novel Don Quixote, Castilla-La Mancha is the powerhouse of the Spanish wine industry. It produces almost half of Spain's vinous output from a range of grape varieties: crisp, clean, easy-drinking whites are made from Albillo, Viura, Parellada, Torrontes, Moscatel, Merseguera, Pardilla, Macabeo (Viura), the local Malvar and the prolific Airén; while pleasant, fruity reds (mostly) and rosados are produced from Tempranillo (locally known as Cencibel), Garnacha Tinta, the local Moravia, Cabernet Sauvignon, Merlot, Syrah and Monastrell.
Castilla-La Mancha incorporates a number of DO appellations with varied winemaking traditions and even more varied degrees of quality. They are led by heavyweights La Mancha and Valdepeñas, followed by the lesser-known Almansa, Ribera del Jucar, Mentrida and Manchuela.  Since the 1990s, the wine industry here has been revolutionised. It has enjoyed a recent rush of investment, led by the legendary Alejandro Fernández and followed by the Jerez/Sherry behemoths Osborne and González Byass.  The result has been a transformation from a source of poor quality, sometimes virtually undrinkable, wines to one where modern-styled, easy-drinking, excellent value-for-money wines are the order of the day.
Castilla-La Mancha is also home to Dominio de Valdepusa and Finca Elez which form two of Spain's 'private wine regions'. 'Vinos de Pago' (Denominación de Pago) was a category introduced in 2003 and bestows DO status upon outstanding individual estates, even if they are located outside an existing DO area. Each one is allowed its own rules and regulations.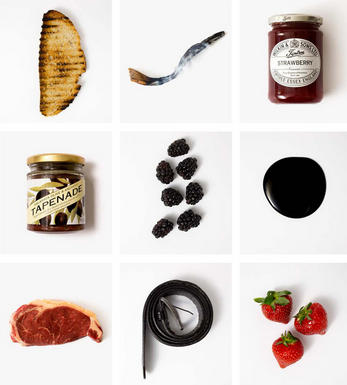 Grenache/Garnacha
Grenache (Noir) is widely grown and comes in a variety of styles. Believed to originate in Spain, it was, in the late 20th century, the most widely planted black grape variety in the world. Today it hovers around seventh in the pecking order. It tends to produce very fruity, rich wines that can range quite widely in their level of tannin.

In many regions – most famously the Southern Rhône, where it complements Syrah and Mourvèdre, among other grapes – it adds backbone and colour to blends, but some of the most notable Châteauneuf du Pape producers (such as Château Rayas) make 100 percent Grenache wines. The grape is a component in many wines of the Languedoc (where you'll also find its lighter-coloured forms, Grenache Gris and Blanc) and is responsible for much southern French rosé – taking the lead in most Provence styles.

Found all over Spain as Garnacha Tinta (spelt Garnaxa in Catalonia), the grape variety is increasingly detailed on wine labels there. Along with Tempranillo, it forms the majority of the blend for Rioja's reds and has been adopted widely in Navarra, where it produces lighter styles of red and rosado (rosé). It can also be found operating under a pseudonym, Cannonau, in Sardinia.



Beyond Europe, Grenache is widely planted in California and Australia, largely thanks to its ability to operate in high temperatures and without much water. Particularly in the Barossa Valley, there are some extraordinary dry-farmed bush vines, some of which are centuries old and produce wines of startling intensity.