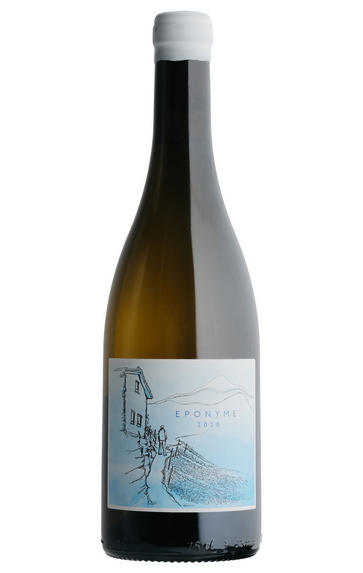 2020 Savoie, Gringet, Eponyme, Domaine du Gringet
Prices start from £38.00 per bottle (75cl).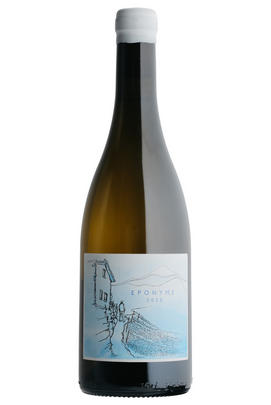 About this WINE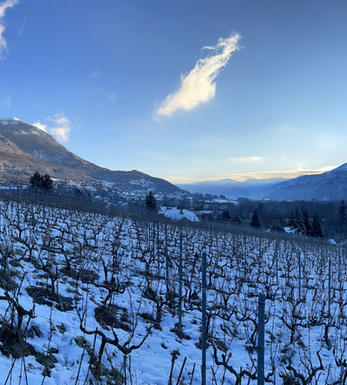 Domaine du Gringet
The Domaine du Gringet team are setting out with one aim: to promote the rare Gringet grape, and ensure its position on the world stage.
Just 22 hectares exist of this distinctive white Alpine grape. Domaine du Gringet owns most of these, having inherited them from Domaine Belluard, run by the pioneering Dominique Belluard, who sadly died in 2021.
After Dominique's death, his estate was taken over and renamed by four partners: Raphaël Bennour and Miguel Sarzier, who had worked with Dominique for decades, alongside Rhône winemakers Vincent Ruiz and Franck Balthazar. They took over with the singular aim of continuing their friend's work in championing the unique, aromatic Gringet to the world.
While Dominique was one of the first in the Arve Valley to use biodynamic practices, the Gringet team are now working towards organic certification. This, alongside careful vineyard management, is how they are managing the tricky Gringet grape – which in Raphaël's words, has a tendency to "grow in all directions".
The team have moved away from traditional styles of Gringet, which has historically been used for sparkling wines largely consumed by locals. While Dominique was the first to create still wines from Gringet, they have carried this on. Experiments are also underway as they introduce more of a "sense of place" to their wines; intra-pellicular maceration, blending, and even naming wines after vineyards are all on the cards for this new and vibrant operation.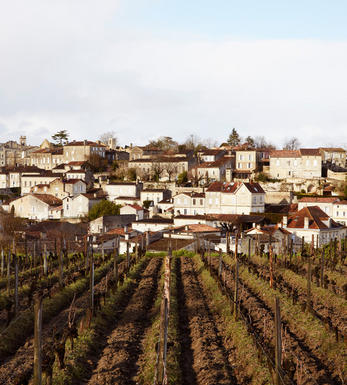 Savoie
The Savoy or, in French Savoie, is an alpine wine region which specialises in local, rare grape varieties, most importantly Jacquère. White wines account for roughly 70% of the total production, of which two-thirds are based on the prolific Jacquère grape, ideal for yielding delicate, easy-drinking, wonderfully light and refreshing wines with a crisp, clean minerality.

Chardonnay is grown in some areas, but the most interesting white grapes are Altesse, labelled as "Roussette de Savoie" and the Rhône's Roussanne, locally known as Bergeron.

Savoie also counts a number of obscure local white grape varieties with tiny production levels: Molette in Seyssel; the etheral Gringet (descending from the Traminer family) in Ayze, the locally known Malvoisie (Veltliner Rouge) and Mondeuse Blanche (an ancient grape and one of the parents of Syrah).

Gamay dominates the red plantings, Pinot Noir has not found much popularity, but the emerging stars are the Mondeuse Rouge (possibly related to Syrah) and Persan grapes; the latter has recently registered a small-scale revival. Mondeuse, deep in colour, with peppery flavour, and slight bitterness, was traditionally made into a quaffing, delicate, fruity style to target local visitors for quick consumption, but some producers are now experimenting with lower yields for more concentration and oak maturation for better structure and ageing potential.

The appellation encompasses less than 1,800 hectares of vineyards (in 2005) scattered from south of Lac Léman (Geneva) in Haute Savoie, down to the Isère Valley and Chambéry on the borders of the départements of Savoie and Isère. As much as 80% of the production is consumed locally by thirsty alpine skiers and regional inhabitants, leaving very little for export.

The general Vin de Savoie appellation (which covers the entire region) is further complimented by 17 local Crus, including Chautagne , Jongieux, Crépy and Seyssel (the latter has forged a reputation for sparkling wines and still Altesse whites). Roussette de Savoie is a separate appellation for 100% Altesse wines.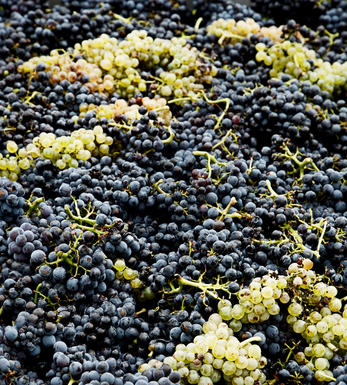 Other Varieties
There are over 200 different grape varieties used in modern wine making (from a total of over 1000). Most lesser known blends and varieties are traditional to specific parts of the world.