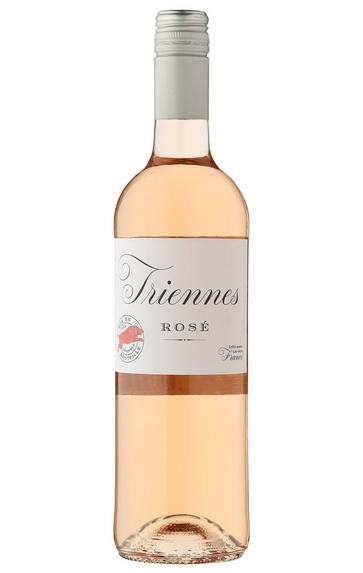 2022 Domaine de Triennes, Rosé, Méditerranée, Southern France
Prices start from £15.50 per bottle (75cl).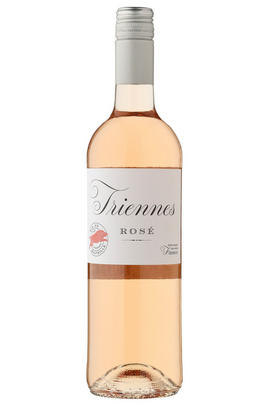 Critics reviews
Jacques Seysses, from Domaine Dujac, and Aubert de Villaines, from iconic Domaine de la Romanée Conti, have teamed up with Michel Macaux, a Parisian, to acquire a 46-hectare Mediterranean estate. 
The 2022 IGP Mediterranee Rosé, mostly Cinsault alongside Grenache, Syrah and Merlot, exhales a fresh, delicate bouquet with aromas of red berries, lemon, pomegranate, wild strawberry and spices. 
Juicy, fresh and perfectly balanced, with a delicate, sappy texture, it's long with mineral acids, iodine notes and a penetrating, mouthwatering finish. This is worth hunting down.
Drink 2023 - 2025
Yohan Castaing, Wine Advocate (June 2023)
About this WINE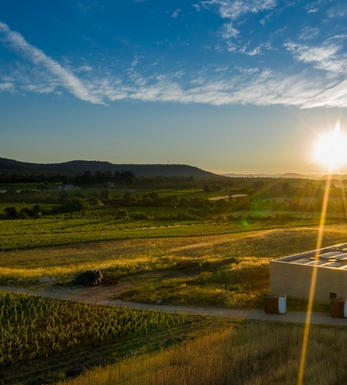 Domaine de Triennes
Domaine de Triennes was founded in 1989 by two superstars of Burgundy, Jacques Seyss of Domaine Dujac and Aubert de Villaine of Domaine de la Romanée-Conti. This estate, high up in the hills of the Var region of Provence, is fast establishing itself as one of the finest in the region.
Situated deep in truffle country, vines have been grown here for two thousand years. The name of the estate comes from the triennia, the festivities held in honour of Bacchus that took place every three years in Roman times.
This 40 hectare domaine boasts a range of grape varieties including Syrah, Viognier, Carignan, Cinsault, Chardonnay, Cabernet Sauvignon and Merlot. The cool nights and slow ripening produces top quality fruit that is shaped into ripe but extremely elegant wines by Jacques's talented son, Jeremy, who runs the estate.

Domaine de Triennes have an organic Ecocert certification and their St. Fleur Viogner is certified Biodynamic as of the 2011 vintage.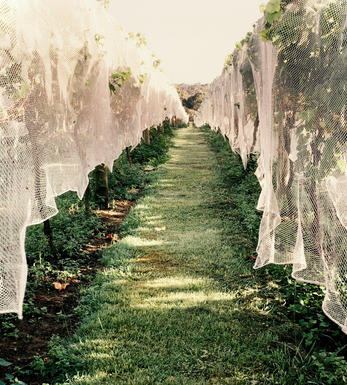 Coteaux Varois
Côteaux Varois lies in the heart of the Var department, and is sandwiched between two portions of the Côtes de Provence appellation.
It is was elevated to AOC status as recently as 1993 (having been upgraded from Vin de Pays to Vin Délimité de Qualité Supérieure in 1985). The region enjoys a Mediterranean climate, sheltered from the influences of extreme heat by the Sainte-Baume mountains. As a result, grapes are harvested in early November – two months later than the rest of Provence.
Rosé constitutes over 60 percent of the region's production, followed by 35 percent red and a smattering of white wine.

Côteaux Varois is home to numerous grape varieties, the most prominent of which are Grenache, Cinsault, Mourvèdre, Syrah and Carignan, followed by the increasingly popular Cabernet Sauvignon and Merlot. The principal white grapes include Viogner, Roussanne, Marsanne and Chardonnay.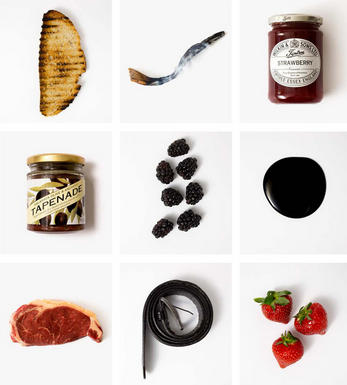 Grenache/Garnacha
Grenache (Noir) is widely grown and comes in a variety of styles. Believed to originate in Spain, it was, in the late 20th century, the most widely planted black grape variety in the world. Today it hovers around seventh in the pecking order. It tends to produce very fruity, rich wines that can range quite widely in their level of tannin.

In many regions – most famously the Southern Rhône, where it complements Syrah and Mourvèdre, among other grapes – it adds backbone and colour to blends, but some of the most notable Châteauneuf du Pape producers (such as Château Rayas) make 100 percent Grenache wines. The grape is a component in many wines of the Languedoc (where you'll also find its lighter-coloured forms, Grenache Gris and Blanc) and is responsible for much southern French rosé – taking the lead in most Provence styles.

Found all over Spain as Garnacha Tinta (spelt Garnaxa in Catalonia), the grape variety is increasingly detailed on wine labels there. Along with Tempranillo, it forms the majority of the blend for Rioja's reds and has been adopted widely in Navarra, where it produces lighter styles of red and rosado (rosé). It can also be found operating under a pseudonym, Cannonau, in Sardinia.



Beyond Europe, Grenache is widely planted in California and Australia, largely thanks to its ability to operate in high temperatures and without much water. Particularly in the Barossa Valley, there are some extraordinary dry-farmed bush vines, some of which are centuries old and produce wines of startling intensity.