2013 Ostler Lakeside Pinot Gris, Waitaki River, Otago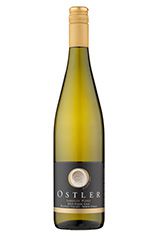 The Producer
Ostler Vineyard
In 1998 soon-to-be-brothers-in-law Jim Jerram, a doctor in charge of Student Health at Otago University, Dunedin and Jeff Sinnott, Amisfield (and formerly Isabel) winemaker/Viticulturalist discussed the possibilities of planting grapes on a limestone escarpment in the Waitaki Valley which forms the border between Canterbury and Otago provinces. They eventually bought land in 2001 and planted their first block of Pinot Noir in August 2002. Jim Jerram is the leading pioneer of the developing Waitaki Valley viticultural region. His Ostler label is based in the hamlet of Kurow (where Richie McCaw played his first rugby) and has developed a fine reputation for pinot noir from Caroline's vineyard (planted 2002) and aromatic whites from a variety of sources such as Blue House Vines.

It is still early days, but the vines have now had just enough time to begin to feel at home in this unexplored environment. Not only did the Caroline's Pinot Noir 2010 win gold at the International Wine Challenge in London but it followed up with a gold medal again at Decanter's World Wine awards.

The name for the Ostler Vineyard comes from Jim's great-grandfather, William Ostler, who came from Yorkshire to this area in the 1850s.The Waitaki climate is cooler than Central Otago, thanks to afternoon easterly breezes sucked in from the coast. However the ripening season is longer and so far with lower frost risks.

Stylistically the toothsome Ostler Pinot Noir bears more than a passing resemblance to the crunchy wines of Beaune, than to either of its Kiwi neighbours. There has been a lot of hype about the new wine growing region in the Waitaki Valley, which forms the border between Canterbury and Otago provinces on the South Island.



View Producer
The Grape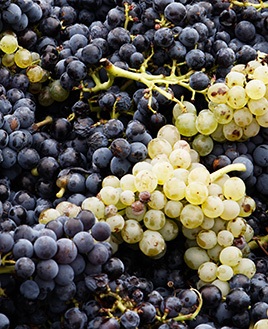 Pinot Gris/Pinot Grigio
A first class grape variety grown in Alsace, where it is known as Tokay Pinot Gris, and in Italy, where it is called Pinot Grigio. In Alsace it is best suited to the deep, clay rich soils found in the north of the region where it produces richly honeyed, dry whites as well as superb sweet late harvest wines. At its best it combines the heady perfume and rich aroma of Gewürztraminer with the acidity one associates with Riesling. It ages very well, developing rich buttery characteristics.
In Northern Italy Pinot Grigio produces many thin undistinguished dry whites. However it comes into its own in Friuli-Venezia and the Alto Adige, where leading producers such as Alvaro Pecorari of Lis Neris produce marvellously rounded, elegant, and mineral laden examples. Pinot Gris is now grown with notable success in Oregon in the USA and in New Zealand.
View Grape
The Region
New Zealand's newest wine region, Waitaki is an breathtakingly beautiful, remote valley between Canterbury and Central Otago. The challenging climate (constant risk of severe frost) has earned the region the distinction of being a marginal viticultural area, with Pinot Noir grapes being the star performer.

The area was first planted in 2001 and the vineyards are mostly small, intensively managed and produce a range of distinctive cool climate wines (Pinot Noir, Pinot Gris, Riesling and Gewürtztraminer, with a small quantity of Arneis).

Brothers-in-law Jeff Sinnott and Jim Jerram have been the pioneers in Waitaki. In 2002 they founded Ostler Wines to produce distinctive, low-yielding, cool climate wines.

The resulting long and slow fruit ripening process, and the region's complex geological origins (with limestone, alluvial greywacke and schist soils) contribute to wines that demonstrate a distinctive minerality and freshness of fruit flavours.

These wines frequently possess a notable lingering finish on the palate in addition to fragrant aromatics. Gewürztraminer is especially fragrant, with rose petals, lychee, cinnamon & ginger characters.
View Region
Customer Reviews
Questions And Answers