2015 Domaine d'Antugnac, Rosé, Turitelles
The Producer
Domaine d'Antugnac
Jean-Luc Terrier, owner of Domaine des Deux Roches in the Maconnais, bought Domaine d'Antugnac 4 years ago. It is situated just south of Limoux in the Languedoc region and one of the appeals for Jean Luc was that Chardonnay and Merlot vines had already been planted there 24 years previously. There are 50 hectares of vineyards,with a high average vine age of 30 years, well situated at altitudes of up to 500 metres above sea level. The extra elevation is crucial as it lengthens the ripening period of the grapes thus ensures more rounded fruit characteristics in the wines.
Both black and white grapes are grown, though being the true Burgundian he is it is Chardonnay that Jean-Luc really excels at producing elegant smooth examples, which combine richness and intensity of fruit with marvellous poise and balance.
View Producer
The Grape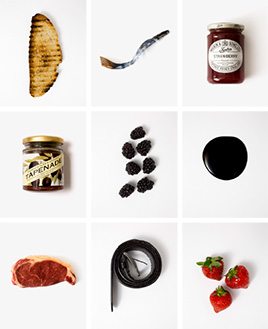 Grenache/Garnacha
Grenache is the most widely planted black grape variety in the world. In the Southern Rhône it provides the backbone for most red blends and is the key component of Châteauneuf du Pape. Some Châteauneufs such as Château Rayas are even made from 100% Grenache. In the Languedoc it plays a key role in many blends and is responsible for much of the Rosé wine from Southern France.
It is the most extensively red wine grape grown in Spain where it is known as Garnacha Tinta - in Rioja it is blended with Tempranillo and is most widely planted in the warm Eastern Rioja Baja region. The very best Garnacha wines come from Priorat in Catalonia, where fruit from old Garnacha bush vines is blended with small quantities of Cabernet Sauvignon to produce wines of startling intensity and depth of fruit.
Grenache was once Australia`s most widely planted black grape but much of it was grubbed up in the 70s and early 80s to make room for more fashionable grapes. However plantings have been on the increase since the early 1990s and the best examples are found in the Barossa Valley from dry-farmed, bush-pruned, old Grenache vines.
View Grape
Customer Reviews
Questions And Answers