2015 Viña Koyle Cerro Basalto, Los Lingues Vineyard, Chile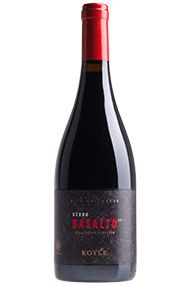 The Producer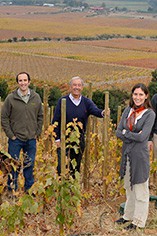 Vina Koyle
Viña Koyle was founded in 2006 by Alfonso Undurraga Mackenna, former CEO of Viñas Undurraga, and his three sons and daughter at Los Lingues in the high Colchagua valley. This 60 hectare wine property has espoused organic and biodynamic principles from its inception.

Benefiting from five differing soils of volcanic origin, the property has taken great care to optimise the grape variety to soil type and vineyard microclimate. The wines are all fermented without excessive extraction to allow the fruit to be expressive and the oak regime is designed to complement rather than overwhelm the nose and palate.


View Producer
The Grape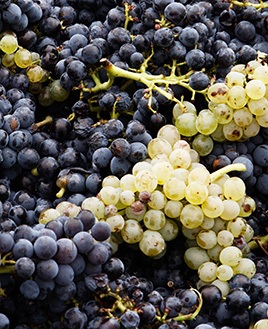 Other Varieties
There are over 200 different grape varieties used in modern wine making (from a total of over 1000). Most lesser known blends and varieties are traditional to specific parts of the world.
View Grape
The Region
A viticultural paradise with hot, sunny days, chilly nights, little rain and cooling breezes, Chile is famous for being the only wine-producing country free of the devastating phylloxera bug. Despite the rise of neighbouring Argentina, which produces twice as much wine, Chile remains South America's (and arguably the world's) finest source of well-priced, excellent-quality varietal wines with sleek, fruity reds and ripe, clean whites. Rosé, sparkling and even sweet wines also do well here. As ambitious winemakers search for better sites (especially higher up and in cooler areas), and constantly improve techniques in the winery and vineyard, some truly fine examples are beginning to emerge. Joint ventures like Almaviva, (a partnership between Concha y Toro and Mouton-Rothschild), lead the way and many are following.
The vine was introduced to Chile's Central Valley by the Spanish Conquistadores in the mid-16th century, but 1851 marked the turning point for the Chilean wine industry, when Don Silvestre Ochagavia Echazarreta imported and planted a range of French vine varieties. As phylloxera ravaged Europe, Chile was the only country left with healthy vines. Political and economic turmoil, combined with falling consumption, put the brakes on the country's development in the 1970s and 1980s, but once democracy was restored, investment (both internal and external), equipment and expertise flooded in. With the introduction of temperature-controlled stainless-steel vats, cool storage, and oak barrels, Chile underwent a winemaking revolution.
Chile's most important red grape is Cabernet Sauvignon, yielding increasingly elegant and concentrated wines and some very good Bordeaux blends. Some have seen the discovery of old Bordeaux grape, Carmenère (aka Grand Vidure) as Chile's unique selling point, as Malbec has been for Argentina. This remains a moot point but, long mistaken for Merlot, with which it is still usually blended, Carmenère produces complex, earthy reds with rich, blackcurrant flavours and firm, ripe, tannins.
Chardonnay is the most popular white, especially from cooler regions like the Casablanca and San Antonio valleys. Thanks to a replanting programme which saw genuine Sauvignon Blanc replace its lower-quality imitators, some excellent examples are now produced, offering a halfway house between the grassy herbaceousness of Sancerre and the piercing, tropical fruit intensity of New Zealand Sauvignon Blanc. Juicy but elegant Pinot Noirs and rich, stylish Syrahs are beginning to make a reputation for themselves while Riesling, Viognier and even Gewürztraminer all show promise.
Hemmed in by the Andes to the east, the Pacific to the west, the Atacama Desert to the north and Antarctica to the south, Chile's climate is Mediterranean. The only down side is the lack of rain, with irrigation required virtually everywhere. Most of the country's vines are in the southern half of the country, centred on the 1,000km-long plateau of the Central Valley south of the capital, Santiago. This area is home to Chile's most famous region, the hot, dry Maipo Valley with its Napa Valley-like Cabernets and ripe Chardonnays with good acidity.
Further south is the larger Rapel Valley, with its Colchagua, Cachapoal and Apalta sub-regions. This hot region produces succulent, full-flavoured reds, the country's best Merlot and some very fine Cabernets. The Central Valley is also home to the slightly less hot Curicó Valley, and the cooler and wetter Maule Valley, Chile's oldest wine region.
Here, and the areas below it at the foot of the Central Valley, Itata, Bío-Bío and Malleco, are Chile's most undeveloped but also some of its most promising. The hilly, cooler coastal regions of Aconcagua, San Antonio and Casablanca, west and north-west of Santiago, have already shown the way, especially for white wines, with the latter probably producing Chile's best.
Recommended Producers: De Martino, Casa Lapostolle, Concha y Toro,, Errazuriz, William Fèvre (Don Victor), Neyen.
View Region
Customer Reviews
Questions And Answers