In a piece of rebranding, 1st August 2007 saw the Mosel-Saar-Ruwer wine region officially renamed 'Mosel'. Despite this earth-shattering change the wine region remains one of - if not the – finest terroirs for Riesling in the world. With more than 6,400 wine growers cultivating 88 million vines across 10,400 ha of vineyards, this is Germany's third largest wine region in terms of production, but without doubt its most prestigious. Of the varieties grown here, 58% is Riesling, 18% is Müller-Thurgau, 8% the local Elbling and 7% Kerner. The rest is other German crossings.
With its steep, slate vineyards and tight hairpin bends, the Mosel River extends from the ancient Roman city of Trier to Koblenz where it joins the River Rhein. It meanders nearly 250 km to cover about half that distance as the crow flies. The river is split into three sections: the Upper, Middle and Lower Mosel. The Upper Mosel, which begins on the French and Luxembourg border, includes the River Saar and Ruwer tributaries and is centered around Trier. Here the wines are characterised by their intense fruitiness, high acidity and low alcohol content (6%-9%).
The Middle Mosel begins at the village of Zell and extends to just north of Schweich, passing the famous villages of Bernkastel and Piesport. Here more than anywhere else, the slate-based soils bestow the wines with a lovely minerality. The Middle Mosel produces the finest, most complete examples of Riesling; in some cases the wines from here can age for more than 50 years. The Lower Mosel covers the region south of Koblenz down to Alf, next to Zell.
To add to their charm, intense fruit flavours and minerality, Mosel Rieslings often have a slight hint of effervescence giving them extra vitality. Most Kabinetts are at their best when young but the late and selectively harvested styles from Spätlesen upwards definitely benefit from ageing. The Mosel is also well known for its exceptional sweet wine Eiswein with a wonderful acidity balancing the intensely concentrated sugars from the frozen grapes.
With some vines planted at an astounding 70 degree gradient, mechanical harvesting is clearly impractical here. Indeed nearly seven times more man-hours are needed in the Mosel over the course of a season than in flatter regions like the Médoc. Given such production costs, prices here remain surprisingly fair.
Recommended Producers: Dr Loosen, Selbach-Oster, Van Volxem, Weingut Heymann-Löwenstein, Weingut Merkelbach
Showing 1-8 out of 8 items
Hide All Details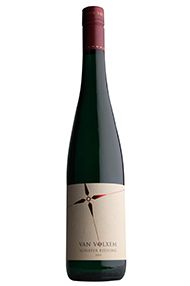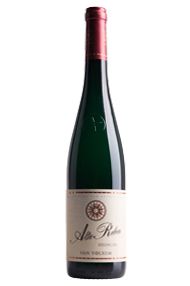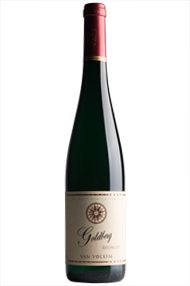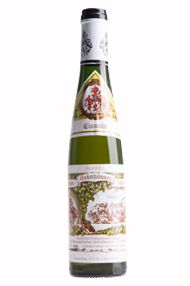 Showing 1-8 out of 8 items