About this WINE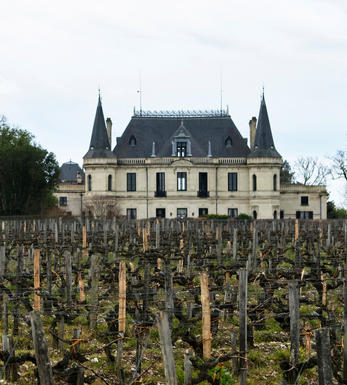 Chateau Palmer
Château Palmer is named after a British officer, Major General Palmer, who settled in Bordeaux in 1814. It is the top estate of the Margaux appellation after Château Margaux. It is located in the centre of the Margaux appellation, and its vineyards (Cabernet Sauvignon 55%, Merlot 40%, Cabernet Franc 5%) lie on a sparse gravel plateau.
Palmer is classified as a 3ème Cru Classé and was established as a Super Second long before Léoville Las Cases, Ducru-Beaucaillou and Pichon-Lalande, and in some years (1961, 1966, and 1983) it is as good as any wine in Bordeaux.
Palmer's relatively high Merlot content makes Palmer the closest in style of any leading Médoc properties to the great wines of Pomerol and St-Emilion.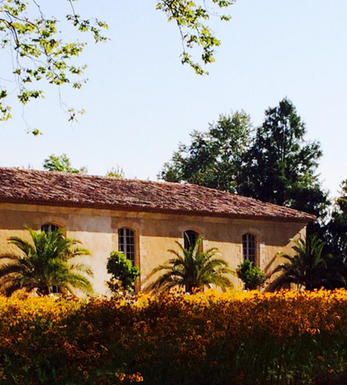 Margaux
If Pauillac can be seen as the bastion of 'traditional' Red Bordeaux, then Margaux represents its other facet in producing wines that are among Bordeaux's most sensual and alluring. It is the largest commune in the Médoc, encompassing the communes of Cantenac, Soussans, Arsac and Labaude, in addition to Margaux itself. Located in the centre of the Haut-Médoc, Margaux is the closest of the important communes to the city of Bordeaux.
The soils in Margaux are the lightest and most gravelly of the Médoc, with some also containing a high percentage of sand. Vineyards located in Cantenac and Margaux make up the core of the appelation with the best vineyard sites being located on well-drained slopes, whose lighter soils give Margaux its deft touch and silky perfumes. Further away from the water, there is a greater clay content and the wines are less dramatically perfumed.
Margaux is the most diffuse of all the Médoc appelations with a reputation for scaling the heights with irreproachable wines such as Ch. Margaux and Ch. Palmer, but also plumbing the depths, with too many other châteaux not fulfilling their potential. There has been an upward shift in recent years, but the appellation cannot yet boast the reliability of St Julien. However, the finest Margaux are exquisitely perfumed and models of refinement and subtlety which have few parallels in Bordeaux.
Recommended Châteaux: Ch. Margaux, Ch. Palmer, Ch. Brane-Cantenac, Ch. Rauzan-Ségla , Ch. Dufort-Vivens, Ch. Ferrière, Ch. du Tertre, Ch. Giscours, Ch. d'Angludet.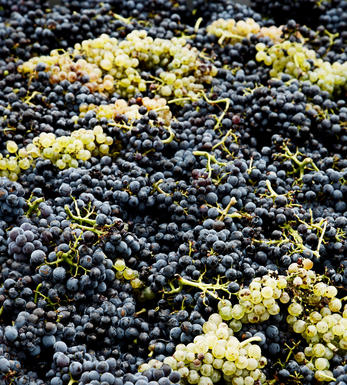 Other Varieties
There are over 200 different grape varieties used in modern wine making (from a total of over 1000). Most lesser known blends and varieties are traditional to specific parts of the world.
Reviews
Customer reviews
Critic reviews
1945 Palmer
Palmer's 1945 (never tasted stateside) is one of the few 1945s that can be called exceptionally opulent, super-rich, and fat in its chewy, nearly over-ripe fruit. It is a rich, succulent, decadently fruity, alcoholic wine that remains in top condition.
Wine Advocate, Oct 1994, Robert Parker, 97/100
1961 Palmer
The 1961 Palmer has long been considered to be a legend from this vintage, and its reputation is well-deserved. The wine is at its apogee, with an extraordinary, sweet, complex nose with aromas of flowers, cassis, toast, and minerals. It is intensely concentrated, offering a cascade of lavishly ripe, full-bodied, opulent fruit, soft tannins, and a voluptuous finish. This is a decadent Palmer, unparalleled since in quality with the exception of 1983 and 1989.
Wine Advocate, Oct 1994, Robert Parker, 99/100
1966 Palmer
The 1966 continues to be one of the greatest examples of Palmer I have ever tasted. It is almost atypical for the 1966 vintage, which produced so many austere, angular wines. Not only rich and full, it is also delicate and loaded with complexity and finesse. This wine gets my nod as one of the best of the vintage, rivaled only by Latour and Lafleur. The haunting bouquet is similar to the 1961's. It reveals a plummy, mulberry-like fruitiness, exotic spices, licorice, and a hint of truffles. Medium-bodied, with a velvety richness, it has a long, ripe, lush finish, and enough grip and focus to continue to drink well for another decade. Anticipated maturity: now-2000.
Wine Advocate, Oct 1994, Robert Parker, 96/100
1983 Palmer
One of the superb wines of the vintage, the 1983 Palmer continues to display a saturated purple/garnet color, and an intense perfume of jammy black fruits, smoked meats, flowers, cedar, and Asian spices. Super-concentrated, powerful, and full-bodied, this huge, unctuously textured wine is approaching its plateau of maturity. Because of the high Merlot content it can easily be drunk now, yet promises to last for another 20-25 years. I remain convinced that the 1983 will be the finest Palmer since the great 1961.
Wine Advocate, Oct 1994, Robert Parker, 97/100
2005 Palmer
This spectacular offering should continue to improve, and may merit an even higher score after additional aging. Stunningly rich and powerful, the dark purple-tinged 2005 Palmer is a blend of 53% Cabernet Sauvignon, 40% Merlot, and 7% Petit Verdot. Aromas of incense, burning embers, black currants, plums, licorice, and flowers are followed by a full-bodied Margaux with more weight and power even than its nearby first-growth rival, Chateau Margaux. The abundant acidity and tannins are beautifully coated by the wine's exceptional fruit extract and overall harmony and richness. It is so concentrated that one is hard pressed to find even a hint of new oak. Anticipated maturity: 2017-2045+
Wine Advocate, Apr 2008, Robert Parker, 97/100