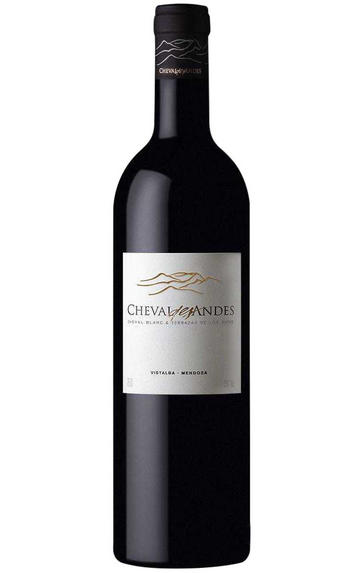 2007 Cheval des Andes, Mendoza, Argentina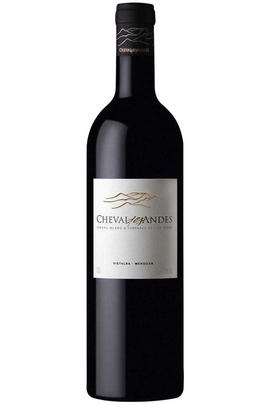 About this WINE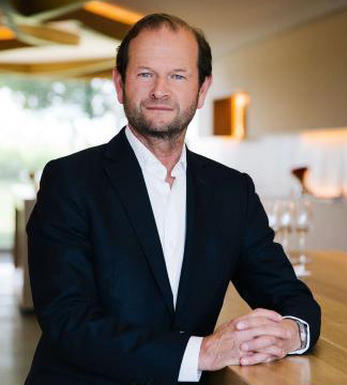 Cheval des Andes
Described as a 'New World Grand Cru', Cheval des Andes is a high-end wine project that is a collaboration between Terrazas de los Andes and Pierre Lurton of Cheval Blanc. The joint venture was proposed by Pierre Lurton in 1999 when he realized the potential for top quality wines that existed in certain sites in Mendoza. Lurton was eager in connecting again with the grape of Saint Emilion's past: Malbec. A grape that was decimated by phylloxera in the 1860s from its position as one of the most important varieties in Saint Emilion and Pomerol. It has since been reincarnated at Cheval des Andes in an un-grafted form in Argentina, producing some of the world's best Malbecs in recent years. Cheval des Andes wines are a blend of Malbec and Cabernet Sauvignon grapes from the high elevation, old vine vineyard "Las Compuertas" near Mendoza.

To Lurton, Cheval des Andes is an "exotic wine with a Bordelais touch". To Nicolas Audebert, its winemaker and a French ex-pat who used to make Krug and Veuve Clicquot, it's the "best of two worlds: a combination of the intensity of Argentinian fruit but dressed in a very elegant way with that French style".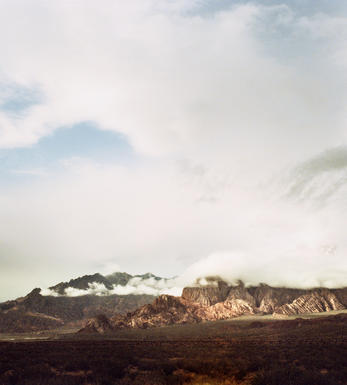 Mendoza
With its western borderline dominated by the Andes and its 146,000 hectares of vineyards representing 70% of the country's wine production, Mendoza is Argentina's biggest and most important wine-growing province.
Mendoza's vineyards are a haven to Old World varieties including Cabernet Sauvignon, Merlot, Syrah, Tempranillo, Bonarda, Sangiovese, Barbera, Chardonnay, Sauvignon Blanc and Chenin Blanc. The province's signature grape is Malbec.
Mendoza still produces large amounts of inexpensive wine for domestic consumption, as well as grape concentrate, but the sub-region of Luján de Cuyo stands out with some lovely velvety Malbecs, while the cool, gravelly Maipú is best for Cabernet Sauvignon.
The most exciting area in Mendoza for fine whites, however, is the Uco Valley, that has the highest vineyards, up to 1,200 metres above sea level. Chardonnay, Sauvignon, Chenin, Pinot Grigio and Torrontés fare particularly well in its cool climate. Its sub-region of Tupungato produces Argentina's best Chardonnay.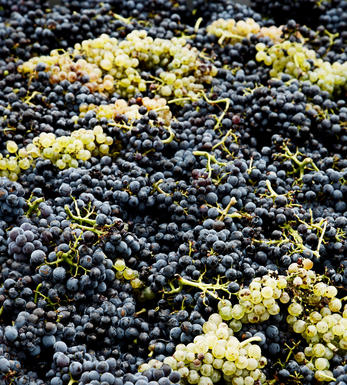 Other Varieties
There are over 200 different grape varieties used in modern wine making (from a total of over 1000). Most lesser known blends and varieties are traditional to specific parts of the world.
Critics reviews
The 2007 Cheval des Andes is a blend of 60% Cabernet Sauvignon, 35% Malbec, 4% Merlot and 1% Petit Verdot that is aged for 18 months in oak. Tasted on two occasions, it was unexpectedly bashful and unresponsive on first acquaintance. The second meeting was more promising. It offers a ripe bouquet of raspberry coulis, strawberry, vanilla and cedar, augmented by cigar box with a little aeration. It is well-defined, and the oak is neatly folded into the fruit. The palate is fleshy in the mouth, to the point where you would think it was more Merlot than Cabernet Sauvignon. It is nicely balanced, although I searched for more backbone and structure, especially on the finish, which is delineated but laconic. It is undoubtedly a very pleasurable wine, but I feel it could give so much more. Drink now-2017.
Neal Martin - 31/10/2012
A joint venture between Bordeaux's Cheval Blanc and Terrazas de los Andes, this 50-50 blend of Cabernet Sauvignon and Malbec impresses with its notes of dark red fruit and fresh, velvet-smooth finish. Super-polished, this is a supple beast.
Berry Bros. & Rudd wines featured in The Wall Street Journal by Will Lyons - 8 Nov 2013

Will Lyons writes a weekly column for The Wall Street Journal. His humorous, informed, down-to-earth writing has been recognized in both the Glenfiddich and Roederer wine writing Awards. He began his career in London, as a wine merchant in St. James's where he developed a love for the classic wines of Europe. He has written for a variety of publications including The Scotsman, Reader's Digest, The Spectator and Decanter. He is a past president of the Edinburgh University Wine Society, where in between wine tasting, he read History.