Critics reviews
The 2008 Larcis Ducasse (14.2% natural alcohol) is composed of 78% Merlot and 22% Cabernet Franc. Although closed at present and less prodigious than I predicted two years ago, it reveals an opaque purple color, plenty of sweet fruitcake, black currant, kirsch, forest floor and earthy characteristics, a full-bodied mouthfeel, sweet tannins and a long finish. It just does not appear to have the extra gear or two I tasted from barrel. Nevertheless, it is an outstanding wine and if it is priced fairly, it should be a definite purchase to enjoy over the next 20+ years.
Robert M. Parker, Jr. - 02/05/2011
The 2008 Larcis Ducasse (14.2% natural alcohol) is composed of 78% Merlot and 22% Cabernet Franc. Although closed at present and less prodigious than I predicted two years ago, it reveals an opaque purple color, plenty of sweet fruitcake, black currant, kirsch, forest floor and earthy characteristics, a full-bodied mouthfeel, sweet tannins and a long finish. It just does not appear to have the extra gear or two I tasted from barrel. Nevertheless, it is an outstanding wine and if it is priced fairly, it should be a definite purchase to enjoy over the next 20+ years.
(Robert Parker- Wine Advocate- May 2011)
For decades to come, the 2008 Larcis Ducasse will undoubtedly be compared with this estate's immortal 2005. I did not expect such a blockbuster effort from this St.-Emilion property, but low yields of 25 hectoliters per hectare and a harvest that lasted from October 9th to October 20th produced a wine with the highest alcohol level, 14.2%, ever achieved. Consultants Nicolas Thienpont and Stephane Derenoncourt seemed to have coaxed just about everything one could from this extraordinary terroir. The final blend of 78% Merlot and 22% Cabernet Franc has resulted in an opaque purple-colored wine exhibiting a sweet, almost intoxicating perfume of blue, red, and black fruits intermixed with notions of spring flowers, forest floor, and damp earth. Full-bodied and opulent with an outrageously pure, textured mouthfeel, sweet tannin, and slightly more acidity than the monster 2005, this is a tour de force as well as one of the most compelling wines of the vintage. Given the global economic crisis, I suspect the price should be one-third to one-half of the 2005. In short, that means readers should buy, buy, buy. The 2008 should be approachable after bottling (because of the sweetness of the tannins as well as the extraordinary ripe fruit), and evolve for 20-30 years.
(Robert Parker- Wine Advocate- April 2009)
About this WINE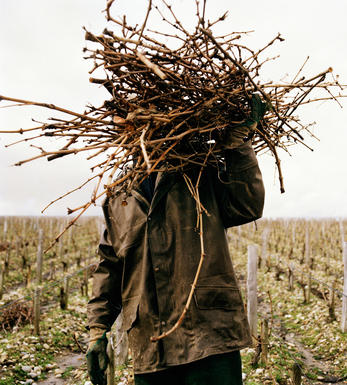 Chateau Larcis Ducasse
Traditionally Ch. Larcis Ducasse, a St Emilion Grand Cru Classé, was regarded as a property with exceptional terrior but a constant underperformer. This has changed, mainly thanks to the talents of a new winemaking team headed up by Nicolas Thienpont (of Ch. Pavie Macquin repute) and Stephane Derenoncourt (the mercurial 'flying wine consultant') who have managed to unlock the potential of this sleeping giant.

The estate is located on one of Bordeaux's finest strips of terroir - the Cote Pavie in St Emilion. Here, this 25-acre property abuts the 1er Grand Cru Classé Ch. Pavie estate. The vines are planted on an eclectic range of soils - alluvial sand deposits, clay, chalk and limestone. The vines, as one would expect for that part of the world, are predominately Merlot (some 75%) Cabernet Franc and Cabernet Sauvignon.

The new winemaking team arrived in 2002 and since then, the wines have gone from strength to strength. Look out especially for the 2005 Ch. Larcis Ducasse (98/100 Parker), 2006 Ch. Larcis Ducasse (91-94 Parker) and 2007 Ch. Larcis Ducasse (92-94 Parker), as these are the manifestation of all the hard work undertaken at the château over recent years.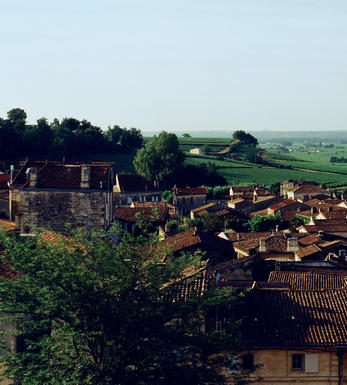 St-Emilion
St Emilion is one of Bordeaux's largest producing appellations, producing more wine than Listrac, Moulis, St Estèphe, Pauillac, St Julien and Margaux put together. St Emilion has been producing wine for longer than the Médoc but its lack of accessibility to Bordeaux's port and market-restricted exports to mainland Europe meant the region initially did not enjoy the commercial success that funded the great châteaux of the Left Bank.
St Emilion itself is the prettiest of Bordeaux's wine towns, perched on top of the steep limestone slopes upon which many of the region's finest vineyards are situated. However, more than half of the appellation's vineyards lie on the plain between the town and the Dordogne River on sandy, alluvial soils with a sprinkling of gravel.
Further diversity is added by a small, complex gravel bed to the north-east of the region on the border with Pomerol. Atypically for St Emilion, this allows Cabernet Franc and, to a lesser extent, Cabernet Sauvignon to prosper and defines the personality of the great wines such as Ch. Cheval Blanc.
In the early 1990s there was an explosion of experimentation and evolution, leading to the rise of the garagistes, producers of deeply-concentrated wines made in very small quantities and offered at high prices. The appellation is also surrounded by four satellite appellations, Montagne, Lussac, Puisseguin and St. Georges, which enjoy a family similarity but not the complexity of the best wines.
St Emilion was first officially classified in 1954, and is the most meritocratic classification system in Bordeaux, as it is regularly amended. The most recent revision of the classification was in 2012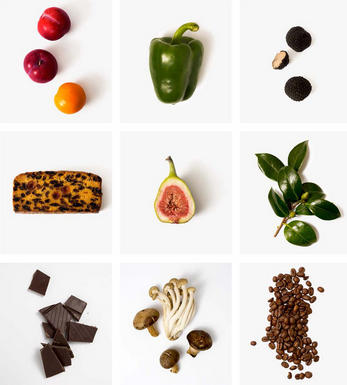 Merlot
The most widely planted grape in Bordeaux and a grape that has been on a relentless expansion drive throughout the world in the last decade. Merlot is adaptable to most soils and is relatively simple to cultivate. It is a vigorous naturally high yielding grape that requires savage pruning - over-cropped Merlot-based wines are dilute and bland. It is also vital to pick at optimum ripeness as Merlot can quickly lose its varietal characteristics if harvested overripe.
In St.Emilion and Pomerol it withstands the moist clay rich soils far better than Cabernet grapes, and at it best produces opulently rich, plummy clarets with succulent fruitcake-like nuances. Le Pin, Pétrus and Clinet are examples of hedonistically rich Merlot wines at their very best. It also plays a key supporting role in filling out the middle palate of the Cabernet-dominated wines of the Médoc and Graves.
Merlot is now grown in virtually all wine growing countries and is particularly successful in California, Chile and Northern Italy.