About this WINE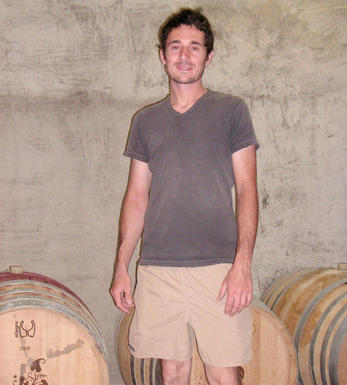 Domaine Cedric Bouchard
Cedric Bouchard is an enthusiastic and talented young grower who established his own Champagne House, Roses de Jeanne in 2000. At the time he started out as the smaller owner to produce his own label, with a total 1.09ha under vines. He has since emerged as one of the most promising, small Champagne producers, based in Aube.

Centred on the Medieval city of Troyes, and well on the way to Burgundy, the Aube is a completely autonomous area, its Champagnes shaped by the distinctive clay limestone soils and , of course by the warmer microclimate. This is Pinot Noir country, and in the enigmatic and almost Byronic Cédric Bouchard it may well have found its champion. Youthful ideals have prompted Cédric to eschew the methodology of his family and to set out on his own, practising a viticulture which is in essence (although not formally certified) bio-dynamic.

There are two ranges; the Inflorescence wines are made from vineyards owned by Bouchard's father, while the Roses de Jeanne wines are made from vineyards Bouchard owns himself.

The cuvées include: Two Blancs de Noirs Brut (100% Pinot Noir): Les Ursules from a densely planted, very low-yield single Pinot parcel and Inflorescence (from several small parcels of Pinot Noir), a Rosé de Saignée, Le Creux d'Enfer (100% Pinot Noir) and La Haute-Lemblée, Blanc de Blancs (100% Chardonnay).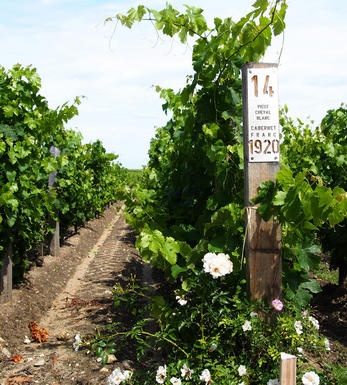 Blanc de Blancs
In Champagne, the term Blanc de Blancs designates Champagnes made only from Chardonnay grapes. The vineyards located between Cramant and Mesnil-sur-Oger in Cote de Blancs yield the best examples of the style.

A classic Blanc de Blancs is restrained and elegant when young, yet with ageing it develops a mouth-coating brioche richness that overlays an intense expression of fruitiness. Blanc de Blancs are endowed with longer ageing potential than a typical Blanc de Noirs.
Recommended Producers: Salon, Billecart Salmon, Jacques Selosse, Dom Ruinart, Krug, Le Mesnil Grand Cru, Guy Larmandier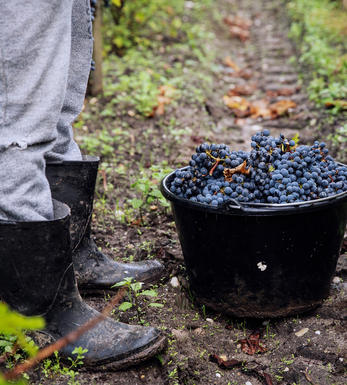 Champagne Blend
Which grapes are included in the blend, and their proportion, is one of the key factors determining the style of most Champagnes. Three grapes are used - Pinot Noir, Chardonnay and Pinot Meunier.

26% of vineyards in Champagne are planted with Chardonnay and it performs best on the Côtes des Blancs and on the chalk slopes south of Epernay. It is relatively simple to grow, although it buds early and thus is susceptible to spring frosts. It produces lighter, fresher wines than those from Burgundy and gives finesse, fruit and elegance to the final blend. It is the sole grape in Blancs de Blancs, which are some of the richest long-lived Champagnes produced.
Pinot Noir accounts for nearly 40% of the plantings in Champagne and lies at the heart of most blends - it gives Champagne its body, structure, strength and grip. It is planted across Champagne and particularly so in the southern Aube district.
The final component is Pinot Meunier and this constitutes nearly 35% of the plantings. Its durability and resistance to spring frosts make the Marne Valley, a notorious frost pocket, its natural home. It ripens well in poor years and produces a soft, fruity style of wine that is ideal for blending with the more assertive flavours of Pinot Noir. Producers allege that Pinot Meunier lacks ageing potential, but this does not deter Krug from including around 15% of it in their final blends.