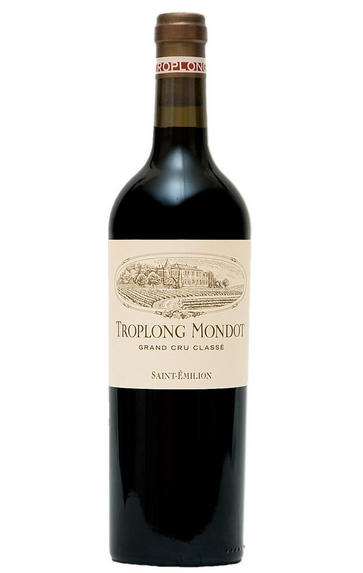 2010 Château Troplong Mondot, St Emilion, Bordeaux
Prices start from £750.00 per case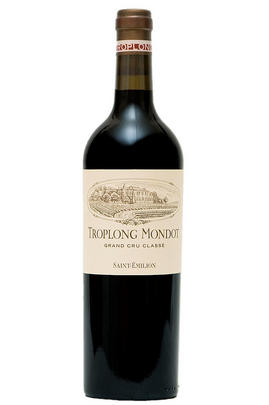 Critics reviews
Inky, bluish/black/purple, with notes of spring flowers, licorice, camphor, graphite, and a boatload of blueberry, black raspberry and blackberry fruit, this is a powerful, full-bodied Troplong Mondot. All the building components of acidity, tannin, wood and alcohol are judiciously and impressively integrated. It is a blend of 90% Merlot and the rest equal parts Cabernet Sauvignon and Cabernet Franc made by Christine Valette and her husband Xavier Pariente with the consultancy help of Michel Rolland. I-m not sure what the heady alcohol level is in Troplong Mondot in 2010 (it certainly must be in the 15%+ range), but it is well-concealed behind the extravagant, richness, full-bodied power, and pure nobility of this majestic wine. Forget this for 5-7 years and drink it over the following three decades.
Robert M. Parker, Jr. - 28/02/2013
Jancis Robinson MW
15.5/20
Blackish crimson. Ruby rim. Light cocoa notes on the nose. Lots of sweet maltiness. Pushed to the limit of ripeness. Perfectly serviceable modern St-Émilion style but a little bit painful to taste at this stage. Slightly drying finish. Pushed too far?
Jancis Robinson MW- jancis robinson.com Apr 2011




A powerful wine in the making, with a forceful beam of blackberry, boysenberry and fig fruit pushed hard by graphite and anise. Offers loads of grip on the back end, with serious length. All the pieces are in place.
James Molesworth – The Wine Spectator – Top Scoring Bordeaux 2010 – 31 Mar 2011

A modern beauty. Still has deep colour, power and density but there seems to be more refinement these days. Rich, complex nose with cassis, cacao, spice and menthol notes. Sumptuous texture, balancing acidity and long, firm finish.
Inky, bluish/black/purple, with notes of spring flowers, licorice, camphor, graphite, and a boatload of blueberry, black raspberry and blackberry fruit, this is a powerful, full-bodied Troplong Mondot. All the building components of acidity, tannin, wood and alcohol are judiciously and impressively integrated. It is a blend of 90% Merlot and the rest equal parts Cabernet Sauvignon and Cabernet Franc made by Christine Valette and her husband Xavier Pariente with the consultancy help of Michel Rolland. I-m not sure what the heady alcohol level is in Troplong Mondot in 2010 (it certainly must be in the 15%+ range), but it is well-concealed behind the extravagant, richness, full-bodied power, and pure nobility of this majestic wine. Forget this for 5-7 years and drink it over the following three decades. An absolutely stunning wine from this estate, which seems to be on a mission to produce exquisite world-class wines with enormous aging potential, the 2010 is showing better from bottle than it even did from barrel.
99 Robert Parker- Wine Advocate- Feb 2013

An amazing wine, the 2010 is right up there with the extraordinary quality of 2009, 2005 and 1990. Made from yields of 32 hectoliters per hectare, the final blend was 90% Merlot and 10% Cabernet Franc. A late harvest between October 4 and 16 with the last of the Cabernet Franc coming in on October 28 no doubt accounts for the wine's powerful 15.5% natural alcohol. Of course, the anti-alcohol folks will make a big deal of this, but despite the high alcohol levels in nearly every 2010, there is freshness, precision, definition and absolutely no heat in the wines whatsoever. This stunningly rich effort offers abundant blueberry, black raspberry, licorice and graphite notes intermixed with a hint of espresso roast, a seriously concentrated, super-intense mouthfeel, full-bodied power, a complex, multidimensional texture and a nearly 50-second finish. It will require 5-6 years of bottle age after its release and should keep for three decades or more. Just prodigious!
96-98+ Robert Parker- Wine Advocate- May 2011
About this WINE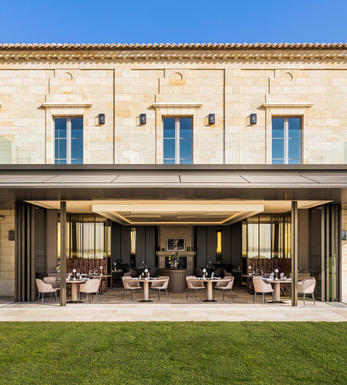 Château Troplong Mondot
Château Troplong Mondot is a St. Emilion Premier Grand Cru Classé property that has in the last decade been producing wines that are the equal of many 1er Grand Cru Classé estates. Its handsome château dates back to 1745 and Troplong-Mondot was originally part of one sizeable domaine which included the vineyards of Château Pavie. It became autonomous in 1850 when it was acquired by Raymond Troplong. Later on, it was bought by Alexandre Valette and today it is owned and run by his great-granddaughter, Christine and her husband Xavier Pariente.
Troplong Mondot has 30 hectares of vineyards well-sited alongside the hill of Mondot to the north-east of the St-Emilion appellation. The soils are rich in limestone clay and are planted with Merlot (90%), Cabernet Franc (5%) and Cabernet Sauvignon (5%). The grapes are hand-harvested and then fermented in temperature-controlled, stainless steel tanks. The wine is then aged in oak barriques (75% new) for 18 months. It is bottled unfiltered.
Guru oenologist Michel Rolland has been a consultant at Troplong Mondot since the mid 1980s.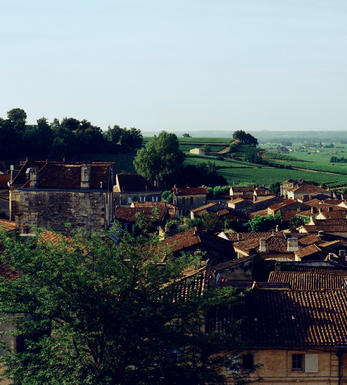 St-Emilion
St Emilion is one of Bordeaux's largest producing appellations, producing more wine than Listrac, Moulis, St Estèphe, Pauillac, St Julien and Margaux put together. St Emilion has been producing wine for longer than the Médoc but its lack of accessibility to Bordeaux's port and market-restricted exports to mainland Europe meant the region initially did not enjoy the commercial success that funded the great châteaux of the Left Bank.
St Emilion itself is the prettiest of Bordeaux's wine towns, perched on top of the steep limestone slopes upon which many of the region's finest vineyards are situated. However, more than half of the appellation's vineyards lie on the plain between the town and the Dordogne River on sandy, alluvial soils with a sprinkling of gravel.
Further diversity is added by a small, complex gravel bed to the north-east of the region on the border with Pomerol. Atypically for St Emilion, this allows Cabernet Franc and, to a lesser extent, Cabernet Sauvignon to prosper and defines the personality of the great wines such as Ch. Cheval Blanc.
In the early 1990s there was an explosion of experimentation and evolution, leading to the rise of the garagistes, producers of deeply-concentrated wines made in very small quantities and offered at high prices. The appellation is also surrounded by four satellite appellations, Montagne, Lussac, Puisseguin and St. Georges, which enjoy a family similarity but not the complexity of the best wines.
St Emilion was first officially classified in 1954, and is the most meritocratic classification system in Bordeaux, as it is regularly amended. The most recent revision of the classification was in 2012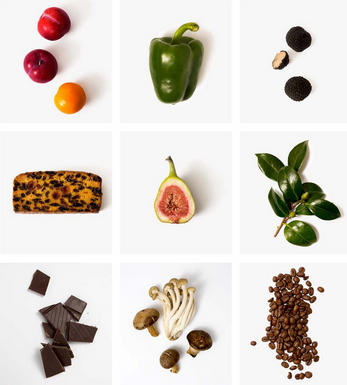 Merlot
The most widely planted grape in Bordeaux and a grape that has been on a relentless expansion drive throughout the world in the last decade. Merlot is adaptable to most soils and is relatively simple to cultivate. It is a vigorous naturally high yielding grape that requires savage pruning - over-cropped Merlot-based wines are dilute and bland. It is also vital to pick at optimum ripeness as Merlot can quickly lose its varietal characteristics if harvested overripe.
In St.Emilion and Pomerol it withstands the moist clay rich soils far better than Cabernet grapes, and at it best produces opulently rich, plummy clarets with succulent fruitcake-like nuances. Le Pin, Pétrus and Clinet are examples of hedonistically rich Merlot wines at their very best. It also plays a key supporting role in filling out the middle palate of the Cabernet-dominated wines of the Médoc and Graves.
Merlot is now grown in virtually all wine growing countries and is particularly successful in California, Chile and Northern Italy.