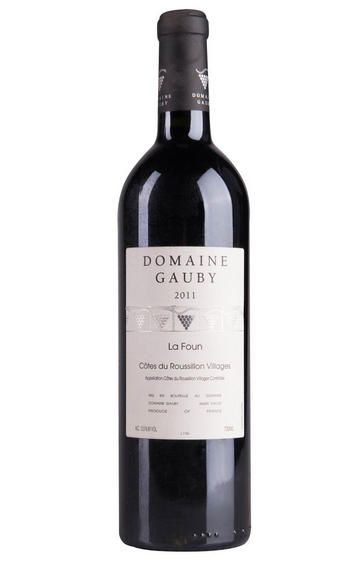 2011 Domaine Gauby, La Foun, Côtes du Roussillon Villages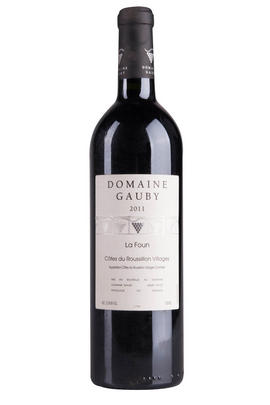 Critics reviews
The 2011 Cotes du Roussillon Villages La Foun is from the oldest vines on the estate and is virtually all Carignan, from 140-year-old, un-grafted, pre-phylloxera vines, thats aged all in demi-muid. A textbook example of the variety, with notions of old leather, toasted nuts, violets, wild herbs and assorted black and blue fruits, this gorgeous 2011 flows onto the palate with teeth-staining levels of extract, yet never seems heavy, cumbersome or overdone. If fact, theres a remarkable level of polish and elegance here, with fine tannin and a seamless texture. As with Gaubys other 2011, it has beautiful freshness and focus, and is still youthfully tight and firm. Give it 2-3 years in the cellar and enjoy it through 2026.
Jeb Dunnuck - 30/04/2014
About this WINE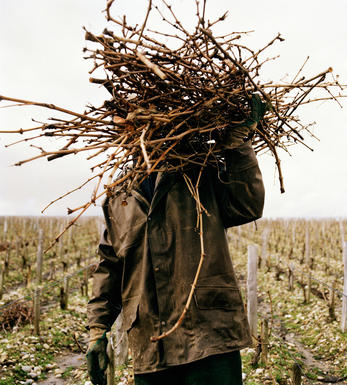 Domaine Gauby
The modern era for this excellent Côtes du Rousillon estate dates from 1985 when the energetic Gérard Gauby took over the family estate. Previously the wines were sold in bulk to the local co-operative, but Gérard took the brave decision to go it alone.

The domaine is situated in the village of Calce, in the Vin-de-Pays appellation of Coteaux des Fenouilledes. As the name of the village suggests, the soils in this area are predominantly chalky and are suitable for both red and white wines.

A number of grape varieties are planted at the domaine, the reds include Grenache, Mourvedre, Syrah, Cabernet Sauvignon and Carignan, the whites are made from Marsanne, Grenache Blanc, Viognier and, unusually for this area, Chenin Blanc.

The wines are elegant and modern with great balance and concentration.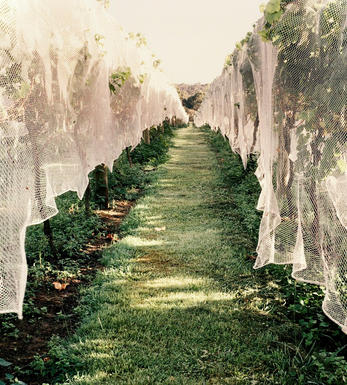 VDP des Cotes Catalanes
As its name suggests VDP des Côtes Catalanes is one of the most Westerly of the zonal Vin  De Pays within the Vin De Pays D'Oc region. Located within the Pyrénees Orientales, this is one of the few designations that has forged a reputation in its own right. The wines tend to be dominated by Grenache and to be rich and ruddy of complexion.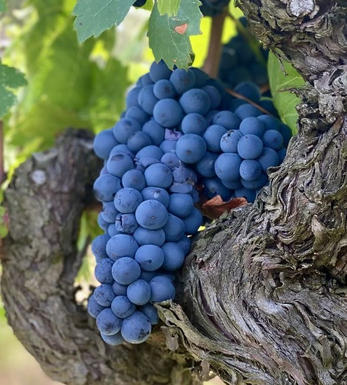 Carignan
Carignan, as its name suggests, is presumably of Spanish in origin, from around the town of Carineña west of Priorat in the province of Aragon.
Carignan, also known as Carginano in Italy and Cariñena or Mazeulo in Spain, is one of the most widely-planted red grapes in France. Planting became widespread in France during the 1960s, when Algeria gained its independence and was no longer an inexpensive source of red grapes. Languedoc-Rousillon (Cotes du Roussillon, Corbières, Saint Chinian) is the bastion of Carignan in France, and it is also grown Provence, although it now gradually being replaced with more complex and characterful varieties such as Syrah and Grenache.
The berries are blue-black, with fairly thick, astringent skins.Carignan buds and ripens quite late, so it is resistant to spring frosts, but requires a long ripening season and warm climate. It is a vigorous grape, which can result a wine of dull character.
Carignan is useful for adding intense colour, acidity, and fleshy tannins to the archetypal Southern French blends of Syrah, Grenache and Cinsault. Few select growers have managed to produce interesting, distinctive wines from this grape by carefully limiting the vine vigour and the yields.

Old Carignan vines (over 50 years) on a combination of low yields and suitable terroir can produce magnificently concentrated and characterful wine. The best expressions can be found in Priorat.