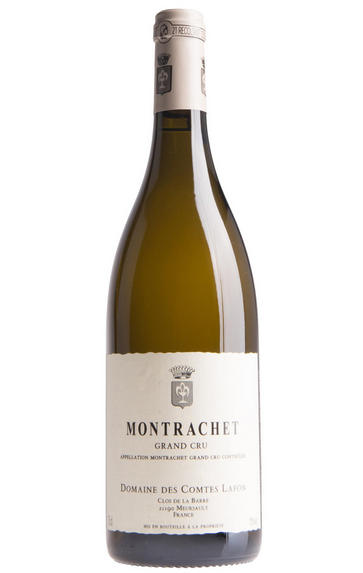 2011 Le Montrachet, Grand Cru, Domaine des Comtes Lafon, Burgundy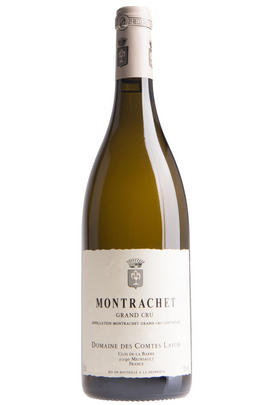 Critics reviews
Despite a notably ripe aromatic profile that also flirts with the exotic, the nose maintains a sense of elegance with intensely spicy scents of apricot, white peach, floral and citrus hints that are trimmed in toasty oak. There is excellent richness but also fine detail to the focused, powerful and tautly muscular flavors that possess terrific intensity on the explosive and hugely long finish. While a big wine by most standards, this is not really a big Lafon Montrachet and it essentially remains a wine of finesse and refinement.
Allen Meadows, burghound.com, Apr 2013
Tasted blind, the 2011 Montrachet Grand Cru has opened up since I last tasted a bottle (also blind) offering glimpses of honeysuckle and beeswax, even a hint of dried pineapple with time. It feels fresh, effervescent even. The palate is underpinned by a fine thread of acidity, and this time I did not detect any oxidative notes towards the finish, although it did come across as quite creamy with accentuated oakiness that suggests it deserves 3-4 more years to reach its plateau. As before, I remain cautious with my assessment. Tasted October 2016.
Neal Martin - 01/03/2017
About this WINE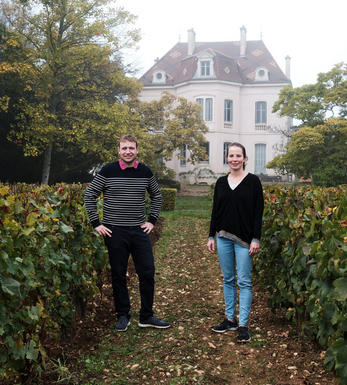 Domaine des Comtes Lafon
Domaine des Comtes Lafon is based in Meursault, where it has holdings in each of the finest Cru and Premier Cru vineyards in Meursault. They have a reputation for maintaining the signature character of each site in their wines. They don't rest on their laurels, though, their red wines from their Volnay Premiers Crus are increasingly popular and should not be overlooked.
The domaine was established in 1869 by the Boch family and has remained in their care ever since – only changing its name when Marie Boch married Comte Jules Lafon in '94. When fourth-generation Dominique Lafon took charge in 1985, Domaine des Comtes Lafon already had a reputation for unconventional yet outstanding white wines.
At the time, most of the vineyards were leased out to sharecroppers; but by '93 Dominique had reclaimed all of his family's vineyards and assumed full control of the domaine. Not only are the Lafons' 15 individual vineyards located in the best appellations in Meursault and Volnay, but they tend to be very well situated within them, and are now cultivated according to organic and biodynamic principles. In 2010, Jasper Morris wrote in his book 'Inside Burgundy', that their white wines were "now consistently among the best in Burgundy, while since 1989 the reds have reached the top division".
In '99 the Lafon family branched out, buying a domaine in the Mâconnais at Milly-Lamartine and making wines under the name of 'Les Héritiers du Comte Lafon'. More recently, Dominique Lafon has also established a small label of his own bearing his own name.
When Dominique Lafon's father René took over the domaine in 1956, he undertook a significant replanting programme in cooperation with the sharecroppers who managed much of his vineyards. Care for the vines is still paramount under Dominique's stewardship; all vineyards returned to family control in '93, were fully converted to organic viticulture in '95 and to biodynamic in '98. The average age of the vines is maintained at around 40 years, and yields are kept low at about 35 hectolitres per hectare.
Wines are made differently each year due to practical reasons and vintage variation. However, there are some common practices.
Chardonnay grapes are whole-bunch pressed, settled in tanks at cool temperatures and then fermented and aged in wood. No new oak is used for the village wines; 25-40% new oak is typically used for the Premiers Crus and 100% for Le Montrachet, though these are subsequently racked into older wood where they spend a second winter before bottling.
The Pinot Noir grapes are 100% destemmed and vinified in stainless steel. Wines are matured for 18-22 months in about 30% new oak and are racked twice before bottling without fining or filtration whenever possible.
Domaine des Comtes Lafon have been certified as organic since 1995, and although biodynamic principles have been used since '98, they have not sought to become Demeter certified – citing "too much paperwork" as the main reason. The two newer businesses in the family portfolio are also organic, and when new vineyards are acquired, each is converted as soon as possible thereafter.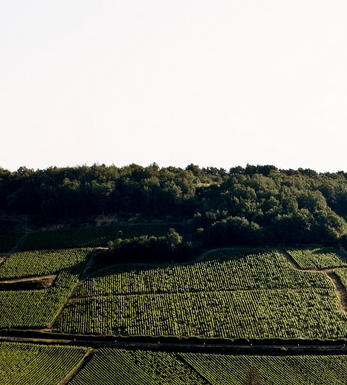 Puligny Montrachet
Puligny was one of two villages (along with Chassagne) which gained permission in 1879 to hyphenate the name of its most famous vineyard, Montrachet, to its own.

The reputation of Puligny-Montrachet is based around its four Grands Crus. Montrachet labels often boast a noble, triumphant 'Le' in front of its name, lest you dare confuse it with any lesser wine. It has much to be proud of, with many considering Montrachet to be the greatest white wine in the world. At its best it has an intensity, complexity and elegance that make you wonder how such a wine could be made from mere grapes.

The luxurious and explosive Chevalier-Montrachet is not quite as deep, although it is probably the next best. Only marginally less impressive, and rather more consistent than Montrachet is the richly textured Bâtard-Montrachet (also shared with Chassagne). Bienvenues-Bâtard-Montrachet is equally good, with the focus on honeyed finesse and exquisite balance rather than richness.

These legendary wines are supported by a host of fabulous Premier Cru vineyards capable of reaching Grand Cru quality. Brimming with flavour and intensity, Le Cailleret and Les Pucelles (which both lie across the road from Le Montrachet) are prime candidates, along with Les Demoiselles, Les Combettes and Folatières.

Sandwiched between the larger Chassagne and Meursault, Puligny produces wines that are more striking than any in the Côte d'Or, portraying a floral elegance alongside a stylish, steely concentration. They are very different to Meursault: more refined and delicate, and less rich.

Village level Puligny-Montrachet from top growers can be very good indeed, but is all too often unexciting and disappointing. Grands Crus normally need at least eight years before they can be broached, and last for 20 or more. Premiers Crus should generally be enjoyed between five and 15 years of age; village wines from three to 10 years.

In theory, you can find red Puligny-Montrachet, but it scarcely exists anymore, and is rarely worth the price tag.
114 hectares of village Puligny-Montrachet
100 hectares of Premier Cru vineyards (17 in all). The best vineyards include Les Demoiselles, Le Cailleret, Les Pucelles, Les Combettes, Les Folatières
21 hectares of Grand Cru vineyards: Le Montrachet (part), Chevalier-Montrachet, Bâtard-Montrachet (part), Bienvenues-Bâtard-Montrachet
Recommended Restaurant: Le Montrachet (excellent cuisine and good wine list; also an hotel)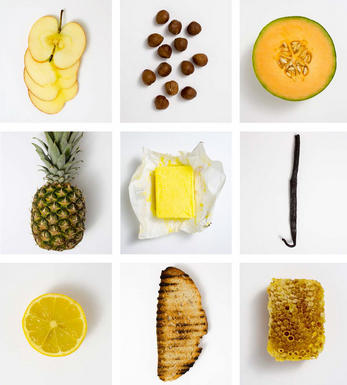 Chardonnay
Chardonnay is often seen as the king of white wine grapes and one of the most widely planted in the world It is suited to a wide variety of soils, though it excels in soils with a high limestone content as found in Champagne, Chablis, and the Côte D`Or.

Burgundy is Chardonnay's spiritual home and the best White Burgundies are dry, rich, honeyed wines with marvellous poise, elegance and balance. They are unquestionably the finest dry white wines in the world. Chardonnay plays a crucial role in the Champagne blend, providing structure and finesse, and is the sole grape in Blanc de Blancs.
It is quantitatively important in California and Australia, is widely planted in Chile and South Africa, and is the second most widely planted grape in New Zealand. In warm climates Chardonnay has a tendency to develop very high sugar levels during the final stages of ripening and this can occur at the expense of acidity. Late picking is a common problem and can result in blowsy and flabby wines that lack structure and definition.

Recently in the New World, we have seen a move towards more elegant, better- balanced and less oak-driven Chardonnays, and this is to be welcomed.