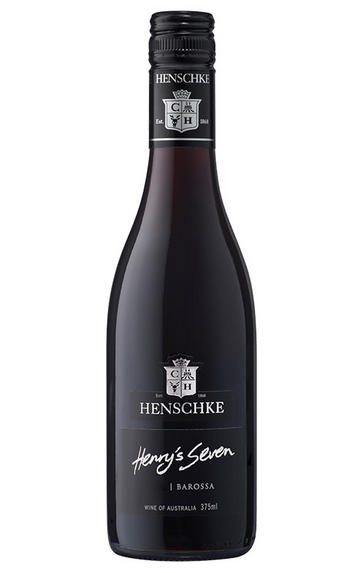 2013 Henschke Henry's Seven SGV, Eden Valley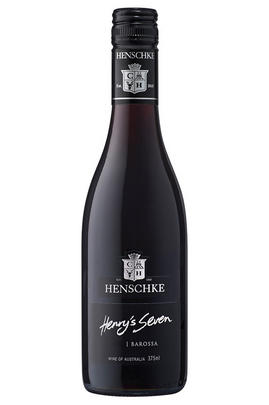 Critics reviews
Deep garnet-purple colored, the 2013 Henry's Seven (a Shiraz, Grenache, Mataro and Viognier blend) has a nose of blackberries, black cherries and black raspberries with hint of Chinese five spice, aniseed and dried herbs. Medium to full-bodied with a great foundation of firm, chunky tannins and freshness, it has tons of muscular fruit and a good, long and spicy finish.
Lisa Perrotti-Brown - 29/06/2015
About this WINE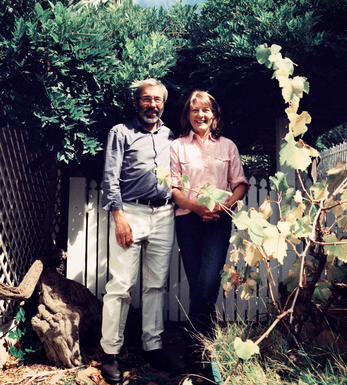 Henschke
Henschkes family name and reputation are now being upheld by the fifth generation, Stephen and his wife Prue. Stephen is the biochemist and winemaker and Prue is the viticulturist.
Over the past 14 years, Prue`s viticultural management has breathed new life into the vineyards, which fully capitalise on some of the most remarkable old vine material in the world.
The highly sought-after Hill of Grace is the product of vines planted in the 1860s and is Australia's greatest single vineyard Shiraz. The Mount Edelstone Shiraz has a large following, as does the Keyneton Estate. Henschke Rieslings are the finest in the Eden Valley and amongst the very best in Australia.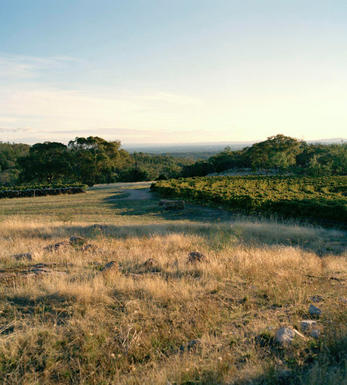 Eden Valley
Eden Valley is a famous fine wine Southern Australian region, nestled at 400 metres among the Barossa Ranges on the eastern boundary of the Barossa Valley, approx 500 ha.
Samuel Smith planted vines here in 1849. Johann Henschke's farm near present-day Keyneton, then called 'North Rhine'dates back to 1862. However until the 1950s the region reverted back to livestock to make a living (as irrigation impractical). The 1950s saw a resurgence in the region's fortunes, thanks to the likes of Cyril Hencshke's promotion of Riesling. Yalumba acknowledged the region's high quality fruit by relocating its winery to Angaston in the early 1970s; they had already planted the now famous Pewsey Vale vineyard in 1962. In 1972 they planted their Heggies vineyard with Chardonnay & then in '84 with Viognier.
At between 380 – 550 metres, the region displays nutrient poor yellow podzolic/sandy & pink quartz soils over decomposed (gneiss) granite. Due to the rocky nature of the soils, irrigation is largely provided by dams & planting densities are higher than average. Compared to Clare Valley, Eden Valley is a marginally higher in altitude, if notably cooler zone with similar sunshine hours but slightly lower levels of continentality.
As expected, the style of these Riesling, Chardonnay and Viognier wines is one showing fine elegance & floral, stony purity; none of the wines should require acidification.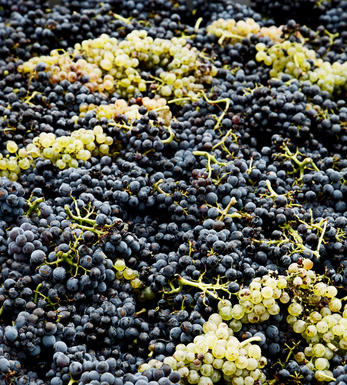 Syrah & Merlot
The Syrah & Merlot wine blend combines the unique characteristics of both grapes to create a harmonious and balanced wine.
Syrah is a bold and robust grape variety known for its deep colour, rich flavours, and strong tannins. It typically offers intense aromas of dark fruits such as blackberry, blueberry, and plum, along with notes of pepper, spices, and sometimes a touch of smokiness. The wines are often full-bodied, with a firm structure and a long, persistent finish.
Merlot, on the other hand, is generally considered a softer and more approachable grape variety. It produces wines that are medium to full-bodied with velvety textures. Merlot is known for its juicy flavours of ripe red fruits like cherry and raspberry and hints of chocolate, herbs, and sometimes floral notes. It tends to have milder tannins compared to Syrah.
When blended, Syrah and Merlot can complement each other's strengths and create a more complex and well-rounded wine. The softness, fruitiness, and elegance of Merlot can balance Syrah's structure, intensity, and spiciness. The result is often a wine with a deep, concentrated colour, a rich bouquet of fruits and spices, a medium to full body, and a smooth, velvety texture.
The proportions of Syrah and Merlot in the blend can vary depending on the winemaker's preference and the desired style of the wine. In some cases, Syrah may dominate the blend, adding power and intensity, while Merlot contributes smoothness and approachability. In other blends, the proportions may be more equal, aiming for both varieties' balanced and harmonious expression.