 2017 Bourgogne Blanc, Domaine Fourrier
Prices start from £240.00 per case About this WINE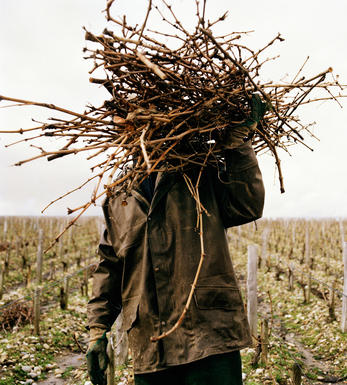 Domaine Fourrier
The Domaine Fourrier is a domaine in the Gevrey-Chambertin region of Burgundy. In 1994, having previously done six month internships with Henry Jayer and Domaine Drouhin, Oregon, either side of military service, Jean-Marie Fourrier took over the domaine from his father Jean-Claude who had been working since the age of fourteen, on the death of his own father in 1961. Jean-Marie had his own views on how best to run the vineyards and make the wine, and his own markets to create. He is assisted by his sister Isabelle, in the vineyards, and by his English wife Vicki.

Jean-Marie has expanded the range by vinifying and bottling apart each of the Gevrey 1er crus which is father used to blend together, and by increasing domaine bottling to 100% excepting the produce of young vines. In general though he is lucky enough to be working with very old vines, mostly planted between the two World Wars, and thus only with local genetic material and not modern clones.

Fourrier does not fit into any specific camp of vignerons. He is not biodynamic though his approach shares much with the more sensitive protagonists of that philosophy. You have to get it right in the vineyard, which means being there all the time, and understanding equilibrium. Yields are restricted through pruning, debudding and careful management of vigour – he is not a fan of green harvesting, nor for that matter of leaf-plucking in July.

In the cellar, Jean-Marie is looking to preserve the silkiness of the fruit in his wine. There is a vibrating sorting table, after which the grapes are entirely de-stemmed (he tried using stems in 1995 with unsatisfactory results, but may experiment again in his new, purpose-built cuvérie.) The vats are not cooled at the start of fermentation, Jean-Marie being happy with the natural 3 to 4 day pre-maceration before the grapes start to ferment of their own accord. The skins are punched down, manually, two to four times a day, but there is no pumping over. After fermentation Jean-Marie does cool the vats down to about 12°c, which inhibits the early onset of malolactic fermentation.

All the wines, whether village or grand cru, are matured in 20% new oak, the idea being to keep renewing the barrel cellar rather than to influence the fruit with any barrel flavours. For Jean-Marie's ideas on steam cleaning barrels, please see page x. The wines are not racked at all until transferred to tank about two months before bottling in the spring, eighteen months after harvest.

The results of all this meticulous work are very appealing wines, each of which shows the character of its provenance quite clearly. The wines are bright in colour but not exceptionally deep, with very pure red fruit flavours on the nose. The shape of the wine thereafter depends on the vineyard. Tannins are typically fine-boned except where the cru (Clos Solon, Combe aux Moines) dictates otherwise.

Jasper Morris MW, Burgundy Wine Director and author of the award-winning Inside Burgundy comprehensive handbook.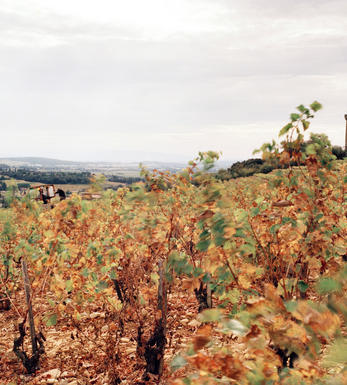 Bourgogne Blanc
Bourgogne Blanc is the appellation used to refer to generic white wines from Burgundy, a wide term which allows 384 separate villages to produce a white wine with the label 'Bourgogne.' As a result of this variety, Bourgogne Blanc is very hard to characterise with a single notable style, however the wines are usually dominated by the presence of Chardonnay, which is just about the only common factor between them. That being said, Chardonnay itself varies based on the environmental factors, so every bottle of Bourgogne Blanc will vary in some way from the next! Pinot Blanc and Pinot Gris are also permitted for use in Bourgogne Blanc under the regulations of the appellation.

As Bourgogne Blanc is very much an entry-level white wine for most regions in Burgundy, prices are usually very reasonable, and due to the terroir and climate of Burgundy, Bourgogne Blanc wines tend to have a strong acidity to them, combined with a vibrant and often fruity palate when compared with other whites from the New World, say, allowing fantastic matchmaking with many different kinds of food.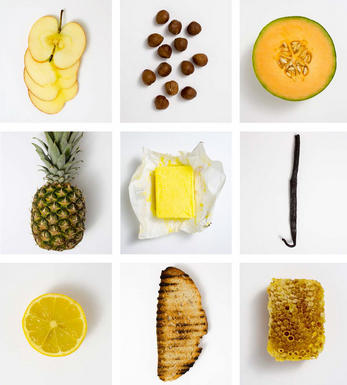 Chardonnay
Chardonnay is often seen as the king of white wine grapes and one of the most widely planted in the world It is suited to a wide variety of soils, though it excels in soils with a high limestone content as found in Champagne, Chablis, and the Côte D`Or.

Burgundy is Chardonnay's spiritual home and the best White Burgundies are dry, rich, honeyed wines with marvellous poise, elegance and balance. They are unquestionably the finest dry white wines in the world. Chardonnay plays a crucial role in the Champagne blend, providing structure and finesse, and is the sole grape in Blanc de Blancs.
It is quantitatively important in California and Australia, is widely planted in Chile and South Africa, and is the second most widely planted grape in New Zealand. In warm climates Chardonnay has a tendency to develop very high sugar levels during the final stages of ripening and this can occur at the expense of acidity. Late picking is a common problem and can result in blowsy and flabby wines that lack structure and definition.

Recently in the New World, we have seen a move towards more elegant, better- balanced and less oak-driven Chardonnays, and this is to be welcomed.