About this WINE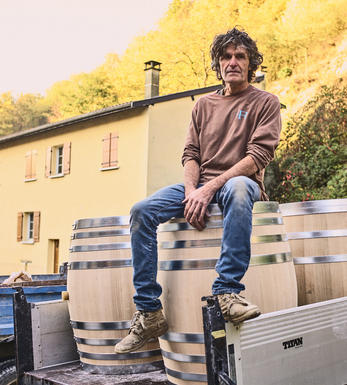 Domaine Yves Gangloff
Yves Gangloff is an unlikely winemaker who settled in the Rhône region only because he fell in love with Mathilde, a local woman who's now his wife. The couple sold their grapes to E. Guigal before establishing their own vineyard in 1987. Yves Gangloff draws his wine-making experience from the time he spent at the Rhône Domaine Delas.

Gangloff was fortunate to acquire a few precious hectares of Condrieu and Côte Rôtie vines in the late 1990s.
The Barbarine cuvée comes from younger vines on granite-based soils in the Côte Blonde. The Sereine Noire cuvée (which uniquely includes the local Syrah clone, Serine) is darker and more robust; it is sourced from the Le Mollard (Côte Blonde region) and Côte-Rozier (Côte Brune region) parcels.

Visitors to the annual Ampuis Wine Fair are best advised to make a bee-line for the Gangloff stand as early as possible because thereafter it is virtually impossible to gain access to the great man, such is his popularity. A mercurial and somewhat chaotic genius, Gangloff makes uniformly outstanding wines.

The intensely fruity Côte-Rôties of Gangloff has won numerous fans, among those many sommeliers, who enjoy matching them with local black truffle dishes. Gangloff labels -usually voluptuous nudes, are painted by Yves' brother.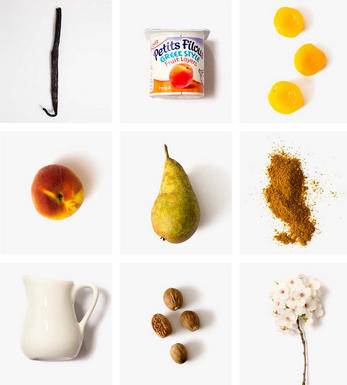 Viognier
A white grape variety originating in the Northern Rhône and which in the last ten years has been increasingly planted in the Southern Rhône and the Languedoc.
It is a poor-yielding grape that is notoriously fickle to grow, being susceptible to a whole gamut of pests and diseases. Crucially it must be picked at optimum ripeness - if harvested too early and under-ripe the resulting wine can be thin, dilute and unbalanced, while if picked too late then the wine will lack the grape's distinctive peach and honeysuckle aroma. It is most successfully grown in the tiny appellations of Château-Grillet and Condrieu where it thrives on the distinctive arzelle granite-rich soils. It is also grown in Côte Rôtie where it lends aromatic richness to the wines when blended with Syrah.
Viognier has been on the charge in the Southern Rhône and the Languedoc throughout the 1990s and is now a key component of many white Côtes du Rhône. In Languedoc and Rousillon it is increasingly being bottled unblended and with notable success with richly fragrant wines redolent of overripe apricots and peaches and selling at a fraction of the price of their Northern Rhône cousins.