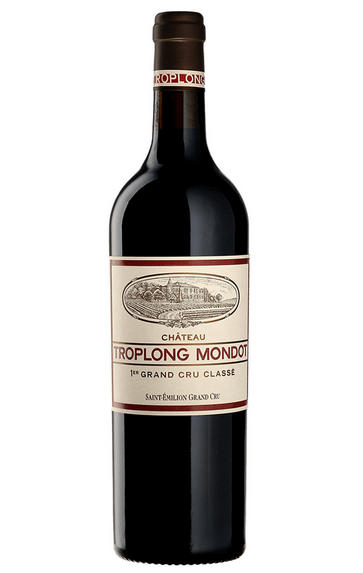 2019 Château Troplong Mondot, St Emilion, Bordeaux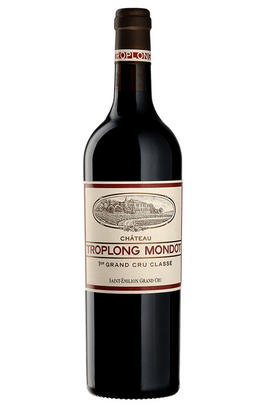 Critics reviews
Antonio Galloni, Vinous
96-98/100
Neal Martin, Vinous
95-97/100
Antonio Galloni, Vinous
96-98/100
The 2019 Troplong Mondot is sensational. Rich, vibrant and explosive, the 2019 pulses with energy. Black cherry, violet plum, licorice, lavender and dark spice build in a statuesque Saint-Émilion endowed with tremendous energy and pure power. Troplong Mondot is not as obvious a wine as it was a few years ago, but its grandeur - and more importantly, the grandeur of this site - are evident. Troplong Mondot is a wine that simply can't be denied. The 2019 is aging in 60% new oak and 40% a combination of once-used barrels, foudres and amphora.
Troplong Mondot has undergone a radical transformation since 2017 under the stewardship of Managing Director Aymeric de Gironde. Today, picking is earlier, there is greater focus on a parcel by parcel approach at harvest, no SO2 is used until barreling down, and for the first time, none of the malolactic fermentation was done in oak. Harvest took place from September 10 through October 7. De Gironde was among the managers who reported clusters of uneven ripeness, but added he is more comfortable with that than he might have been a few years ago, a way of thinking that is becoming more common in Bordeaux. In tasting, Troplong Mondot remains a big, broad-shouldered Saint-Émilion, but now it also has more energy and vibrancy than in the past.
Antonio Galloni, vinous.com (June 2020)
Neal Martin, Vinous
95-97/100
The 2019 Troplong Mondot needs an hour or two to settle and coalesce in the glass. As has been well documented, this is a reconfigured "TM" compared to those a decade ago - less flamboyant and ostentatious. Indeed, once it has shaken off that introspection, it unfurls with mainly black fruit, briary, sous-bois, hints of dark chocolate and mocha, perhaps one of the first Troplongs that I have encountered that is reminiscent of Pomerol. The palate is medium-bodied with very supple tannins. This is beautifully balanced with extremely well judged acidity. Its gentle personality belies the backbone of this Troplong, with touches of white pepper and tobacco toward the cerebral finish. It is a wonderful Saint-Émilion from Aymeric de Gironde and his team, more approachable than the 2018, to be frank, just a wine you are going to want to drink. 2024 - 2050
Neal Martin, vinous.com (June 2020)
The 2019 Troplong Mondot is a blend this year of 85% Merlot, 13% Cabernet Sauvignon and 2% Cabernet Franc, harvested from the 10th to the 25th of September. The pH is 3.55—pretty incredible when you consider the alcohol is nearly 15%! I hasten to add that from tasting, I would have guessed this was 14.3% to 14.5% alcohol. It is the kind of wine with so much energy it practically does pirouettes on your palate.
Opaque purple-black colored, the nose is fantastically floral, bursting from the glass with notes of candied violets, red roses and lavender over a core of plum preserves, wild blueberries and black raspberries with touches of garrigue, tilled soil, wild fungi and crushed rocks plus a waft of powdered cinnamon. The medium-bodied palate is like a tightly coiled spring, featuring beautifully knit layers of black and red fruits, earth and floral notes within a firm, fine-grained frame and bags of freshness, finishing long and mineral laced. This is a far cry from the old-school style of Troplong Mondot from a few years back, and it is incredibly impressive. This wine is aging in French oak barriques, some larger vats, and a small proportion is in amphorae. The oak portion is 60% new.
Lisa Perrotti-Brown MW, Wine Advocate (June 2020)
About this WINE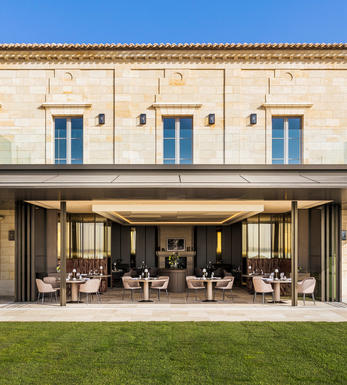 Château Troplong Mondot
Château Troplong Mondot is a St. Emilion Premier Grand Cru Classé property that has in the last decade been producing wines that are the equal of many 1er Grand Cru Classé estates. Its handsome château dates back to 1745 and Troplong-Mondot was originally part of one sizeable domaine which included the vineyards of Château Pavie. It became autonomous in 1850 when it was acquired by Raymond Troplong. Later on, it was bought by Alexandre Valette and today it is owned and run by his great-granddaughter, Christine and her husband Xavier Pariente.
Troplong Mondot has 30 hectares of vineyards well-sited alongside the hill of Mondot to the north-east of the St-Emilion appellation. The soils are rich in limestone clay and are planted with Merlot (90%), Cabernet Franc (5%) and Cabernet Sauvignon (5%). The grapes are hand-harvested and then fermented in temperature-controlled, stainless steel tanks. The wine is then aged in oak barriques (75% new) for 18 months. It is bottled unfiltered.
Guru oenologist Michel Rolland has been a consultant at Troplong Mondot since the mid 1980s.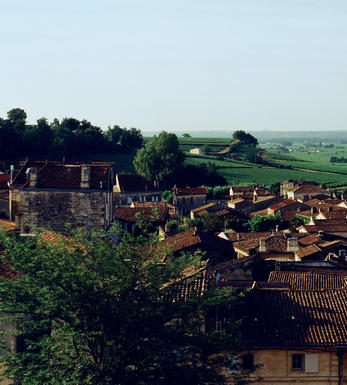 St-Emilion
St Emilion is one of Bordeaux's largest producing appellations, producing more wine than Listrac, Moulis, St Estèphe, Pauillac, St Julien and Margaux put together. St Emilion has been producing wine for longer than the Médoc but its lack of accessibility to Bordeaux's port and market-restricted exports to mainland Europe meant the region initially did not enjoy the commercial success that funded the great châteaux of the Left Bank.
St Emilion itself is the prettiest of Bordeaux's wine towns, perched on top of the steep limestone slopes upon which many of the region's finest vineyards are situated. However, more than half of the appellation's vineyards lie on the plain between the town and the Dordogne River on sandy, alluvial soils with a sprinkling of gravel.
Further diversity is added by a small, complex gravel bed to the north-east of the region on the border with Pomerol. Atypically for St Emilion, this allows Cabernet Franc and, to a lesser extent, Cabernet Sauvignon to prosper and defines the personality of the great wines such as Ch. Cheval Blanc.
In the early 1990s there was an explosion of experimentation and evolution, leading to the rise of the garagistes, producers of deeply-concentrated wines made in very small quantities and offered at high prices. The appellation is also surrounded by four satellite appellations, Montagne, Lussac, Puisseguin and St. Georges, which enjoy a family similarity but not the complexity of the best wines.
St Emilion was first officially classified in 1954, and is the most meritocratic classification system in Bordeaux, as it is regularly amended. The most recent revision of the classification was in 2012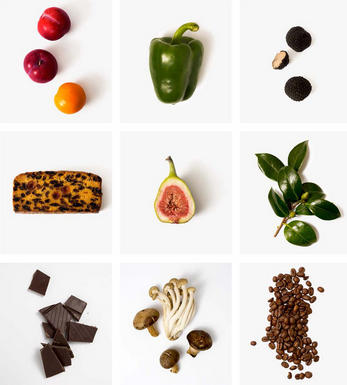 Merlot
The most widely planted grape in Bordeaux and a grape that has been on a relentless expansion drive throughout the world in the last decade. Merlot is adaptable to most soils and is relatively simple to cultivate. It is a vigorous naturally high yielding grape that requires savage pruning - over-cropped Merlot-based wines are dilute and bland. It is also vital to pick at optimum ripeness as Merlot can quickly lose its varietal characteristics if harvested overripe.
In St.Emilion and Pomerol it withstands the moist clay rich soils far better than Cabernet grapes, and at it best produces opulently rich, plummy clarets with succulent fruitcake-like nuances. Le Pin, Pétrus and Clinet are examples of hedonistically rich Merlot wines at their very best. It also plays a key supporting role in filling out the middle palate of the Cabernet-dominated wines of the Médoc and Graves.
Merlot is now grown in virtually all wine growing countries and is particularly successful in California, Chile and Northern Italy.