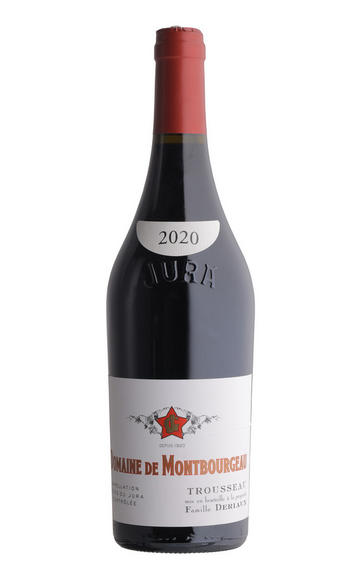 2020 Côtes du Jura, Trousseau, Domaine de Montbourgeau
Prices start from £35.50 per bottle (75cl).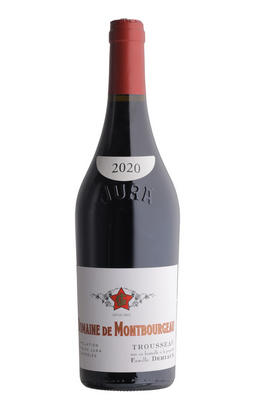 About this WINE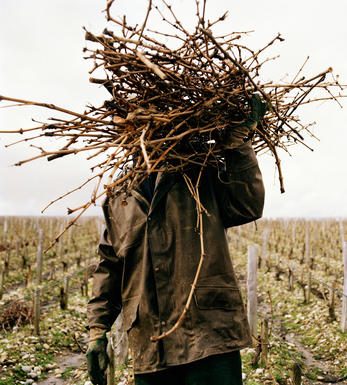 Domaine de Montbourgeau
Domaine de Montbourgeau is in the village of L'Etoile, within the Jura wine region in eastern France. The Jura is renowned for its distinct winemaking traditions, including the traditional winemaking technique called "ouillé" (topping up barrels to avoid oxidation) for some of its wines.
The estate has a history dating back several generations. It was founded in 1920 by Pierre Jeannin and has remained in the family ever since. Today, it is run by Nicole Deriaux, Pierre Jeannin's granddaughter.
The Domaine owns vineyards covering around 9 hectares of land and is primarily planted with indigenous Jura grape varieties such as Savagnin, Chardonnay, Poulsard, and Trousseau.
One of the standout wines produced by Domaine de Montbourgeau is Vin Jaune, a type of oxidative wine made from the Savagnin grape and aged in small oak barrels for at least six years and three months. This ageing process allows the wine to develop its characteristic nutty and oxidized flavours.
Aside from Vin Jaune, the estate also produces other Jura wine styles, including Côtes du Jura Blanc, white wines made primarily from Chardonnay, often displaying the region's signature oxidative character. L'Etoile, a sub-appellation within the Jura region, producing white and red wines, typically made from Chardonnay and Poulsard or Trousseau, respectively. Macvin, a traditional Jura fortified wine blending freshly pressed grape juice with Marc (a distilled grape spirit). Côtes du Jura Rouge, red wines made primarily from the Poulsard and Trousseau grape varieties, ranging from light and fruity to more structured and complex.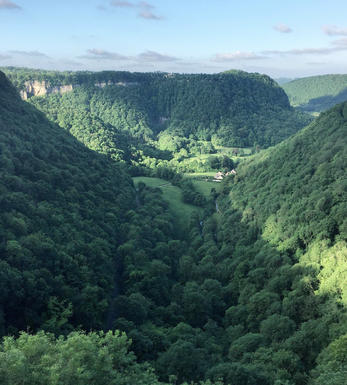 Côtes du Jura
The Côtes du Jura wine-making region is in the Jura department of eastern France. The region's climate is influenced by continental and oceanic factors, contributing to producing distinctive wines using traditional methods.
Côtes du Jura is renowned for its white wines, particularly those made from Chardonnay grapes, encompassing oxidative winemaking techniques, which offer characteristic nutty and oxidised flavours. Vin Jaune, a type of oxidative wine made from the Savagnin grape and aged for at least six years and three months in small oak barrels, is a standout example of the region's unique offerings.
In addition to Vin Jaune, a variety of other wine styles are produced, including Côtes du Jura Blanc, which showcases the oxidative character typical of the region. Furthermore, the area has red wines made primarily from the Poulsard and Trousseau grape varieties, offering a range of flavours from light and fruity to more structured and complex.
The winemakers of Côtes du Jura take pride in preserving their winemaking heritage while exploring innovative techniques to craft exceptional wines. With its picturesque vineyards and dedication to producing high-quality wines, the region continues to captivate wine enthusiasts and connoisseurs alike, making it a fascinating destination for wine exploration and appreciation.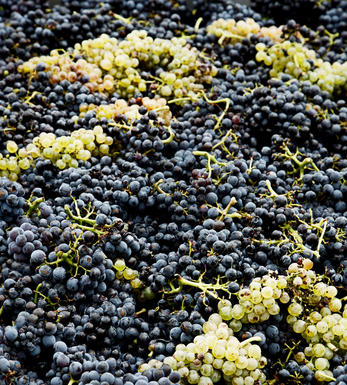 Bastardo
Bastardo, also known as Trousseau or Merenzao in some regions, is believed to have originated in eastern France, possibly in the Jura region. However, it has also been grown in other wine-producing regions, most notably in Portugal and Spain.
The grapes are small to medium-sized with thin skins and a dark blue to black color and are known for their intriguing and unique flavor profile. They often exhibit notes of red fruits like raspberries and cranberries, with some herbal and spice undertones, and tend to have a good acidity, which can lend brightness and freshness to the wines.
Bastardo wines typically have moderate tannins, contributing to their structure and texture. The alcohol content can vary depending on climate, winemaking techniques, and the region where it's grown. Some of the wines can age well and develop interesting complexities over time.
Portugal and Spain are two countries where Bastardo is known to be cultivated.
In Portugal, it is one of the permitted grape varieties in the Douro Valley, famous for producing Port wines. In the past, Bastardo was used to add complexity and aromatics to specific Port blends. However, its plantings have decreased over the years, and it's now a rare find in Portuguese wines.
In Spain, particularly in Galicia and Bierzo, the grape is known as "Merenzao" or "Maria Ardoa." There, it is sometimes used to produce varietal wines or blended with other local varieties to create distinctive regional wines.