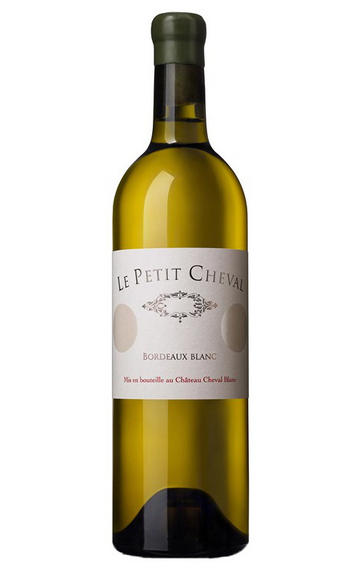 2021 Le Petit Cheval Blanc, Bordeaux
Prices start from £200.00 per case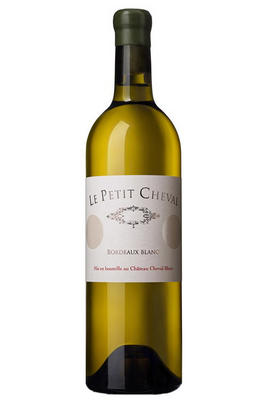 Critics reviews
White pear, sage, mango and citrus set the tone for this vibrant and juicy vintage of Le Petit Cheval. A touch of fennel and aniseed bitterness on the finish contrasts with a lovely density through the mid palate, and the whole thing is given lift, salinity and spice from waves of subtle oyster shell, lime zest and ginger.
Lingering finish, great quality. Very few Bordeaux whites have this kind of long barrel ageing on lees, 10% new oak, spread across a mix of 600l demi-muids for 20% of the volume and the rest in larger oak casks in a range of sizes.
Jane Anson, JaneAnson.com (September 2023)
About this WINE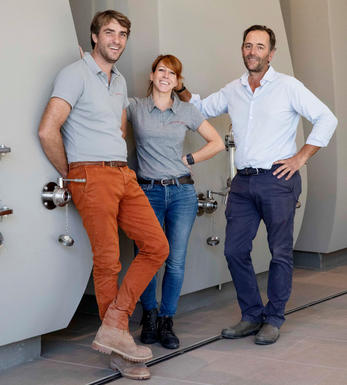 Chateau Cheval Blanc
Château Cheval Blanc, a 1er Grand Cru Classé (A) is unquestionably the leading estate in St. Emilion. It is located in the north-west of the St. Emilion appellation, bordering Pomerol.
Cheval Blanc's vineyards (Merlot 39%, Cabernet Franc 57%, Malbec 3%, Cabernet Sauvignon 1%) enjoy a variety of soils: gravel, clay and sand, all underpinned by an impermeable sedimentary rock (`crasse de fer'). Fermentation and maceration last 4 weeks in stainless steel vats, followed by 18 months' maturation in new oak barrels.
Cheval Blanc produces the most famous Cabernet Franc-based wine in the world and present régisseur Pierre Lurton is amongst the most talented winemakers working in Bordeaux today. Cheval Blanc requires a minimum 10 years of bottle age and the best vintages can last for 50 years or more.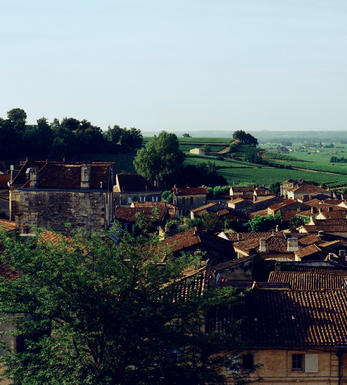 St-Emilion
St Emilion is one of Bordeaux's largest producing appellations, producing more wine than Listrac, Moulis, St Estèphe, Pauillac, St Julien and Margaux put together. St Emilion has been producing wine for longer than the Médoc but its lack of accessibility to Bordeaux's port and market-restricted exports to mainland Europe meant the region initially did not enjoy the commercial success that funded the great châteaux of the Left Bank.
St Emilion itself is the prettiest of Bordeaux's wine towns, perched on top of the steep limestone slopes upon which many of the region's finest vineyards are situated. However, more than half of the appellation's vineyards lie on the plain between the town and the Dordogne River on sandy, alluvial soils with a sprinkling of gravel.
Further diversity is added by a small, complex gravel bed to the north-east of the region on the border with Pomerol. Atypically for St Emilion, this allows Cabernet Franc and, to a lesser extent, Cabernet Sauvignon to prosper and defines the personality of the great wines such as Ch. Cheval Blanc.
In the early 1990s there was an explosion of experimentation and evolution, leading to the rise of the garagistes, producers of deeply-concentrated wines made in very small quantities and offered at high prices. The appellation is also surrounded by four satellite appellations, Montagne, Lussac, Puisseguin and St. Georges, which enjoy a family similarity but not the complexity of the best wines.
St Emilion was first officially classified in 1954, and is the most meritocratic classification system in Bordeaux, as it is regularly amended. The most recent revision of the classification was in 2012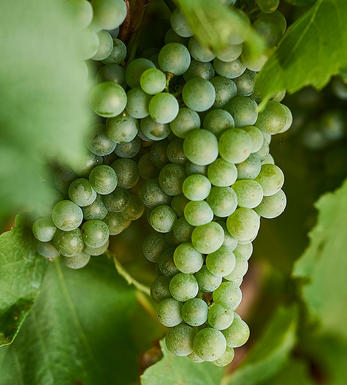 Sauvignon Blanc & Sémillon
The blend used for White Graves and Sauternes and rarely encountered outside France. In the great dry whites of Graves, Sauvignon Blanc tends to predominate in the blend, although properties such as Smith Haut Lafite use 100% Sauvignon Blanc while others such as Laville Haut Brion have as much as 60% Sémillon in their final blends. Sauvignon Blanc wines can lose their freshness and fruit after a couple of years in bottle - if blended with Sémillon, then the latter bolsters the wine when the initial fruit from the Sauvignon fades. Ultimately Sauvignon Blanc gives the wine its aroma and raciness while Sémillon gives it backbone and longevity.
In Sauternes, Sémillon is dominant, with Sauvignon Blanc playing a supporting role - it is generally harvested about 10 days before Sémillon and the botrytis concentrates its sweetness and dampens Sauvignon Blanc`s naturally pungent aroma. It contributes acidity, zip and freshness to Sauternes and is an important component of the blend.