2014 Morgon, Javernières, Impénitents, Domaine Louis Claude Desvignes
The Producer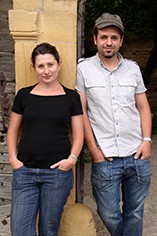 Domaine Louis Claude Desvignes
Louis-Claude Desvignes, a 7th generation vigneron, is currently producing some of the finest Morgons in the appellation. His vineyards are situated on the Montagne de Py in the centre of Morgon, where the fruit is of far superior quality to that produced in the outlying areas of the appellation. He has several plots located on the best exposition of the hill, with soil of decomposed schist.

Louis Claude has handed over the day-to-day running of the property to his charming daughter Claude Emmanuelle. Claude Emmanuelle harvests later than other vignerons in the appellation with the intention of obtaining fruit of optimal ripeness. The wine is vinified by the traditional cru Beaujolais method with a grille to keep the cap submerged. Recently, the fermentation has been longer and more controlled than in the past, in order to extract the deep colour and depth of fruit that are the hallmarks of his wines.

The wines are delicious in youth but will also amply reward cellaring for up to 5 years.
View Producer
The Grape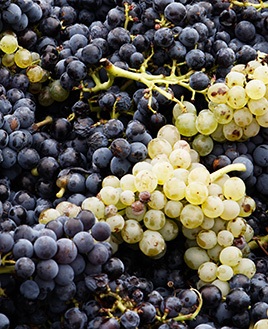 Gamay
A French variety planted predominately in Beaujolais where it is the grape behind everything from light and often acidic Beaujolais Nouveau through to the more serious and well-structured wines from the 10 cru villages. It takes its name from a hamlet just outside Chassagne-Montrachet and was at one stage widely planted on the Côte d`Or. However it was gradually phased out due to its poor yield and supposed poor quality of its wines.
The majority of Gamay wines in Beaujolais are labelled as Beaujolais or Beaujolais-Villages and are deliciously juicy, easy drinking, gulpable wines. Of more interest are the Cru wines from the 10 villages in the north of the region where the soil is predominantly granitic schist and where the vines are planted on gently undulating slopes. These can be well-structured, intensely perfumed wines, redolent of ripe black fruits and, while delicious young, will reward medium term cellaring.

Gamay is also grown in the Touraine region of the Loire where it produces soft, well-balanced, gluggable wines for drinking young.
View Grape
Customer Reviews
Questions And Answers