Amontillado del Castillo, Almacenista, A. Caballero, Lustau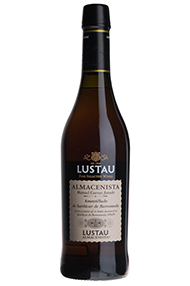 The Producer
Bodegas Emilio Lustau
Emilio Lustau was established in 1896 and was initially a small family concern until the founder`s son-in-law placed it on a business footing.
The firm is perhaps best known as pioneering the Almacenista system, whereby individual dry sherries are produced from small private holdings. These are bottled under Lustau`s name but with the individual bodega's name on the label as well. Today they are amongst the most sought-out Sherries in the region.
The firm also produces superb wines from its recently acquired 170 hectare Montenegrillo vineyard.
View Producer
The Grape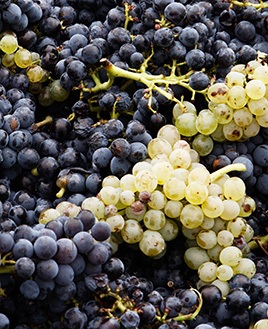 Other Varieties
There are over 200 different grape varieties used in modern wine making (from a total of over 1000). Most lesser known blends and varieties are traditional to specific parts of the world.
View Grape
The Region
Amontillado sherry begins its life as a Fino sherry, but it is subsequently reclassified as amontillado, if the layer of wine yeast (flor) fails to develop adequately during the barrel (solera) maturation. Amontillado is fortified to between 16º and 18º, so that it does not oxidize too quickly. It is fuller and darker than Fino (amber-coloured), with a smoothly-textured palate, suggestive of hazelnuts, over nuances of sea salt. Amontillado spends longer time in the solera than Fino (10-15 years typically).
Amontillados are versatile. Delicious on their own they are equally an accompaniment to soups, especially light meat soups such as consommé. But they also go with seafood, game dishes and meat terrines. The strong acidity backbone of the Amontillados enhances both sweeter aromatic dishes such as tandoori, chilli and oriental dishes and stronger flavours of ham, nuts, olives and cheese. Served cool, but not too chilled.
View Region
Customer Reviews
Questions And Answers