Learn more about 1997 Red Burgundy
Challenging weather at the outset of the growing season led to outbreaks of coulure with the final crop being significantly reduced (in some cases by as much as 50% compared to the 96s). June and July were relatively cool and damp but August was extraordinarily hot with many grapes suffering from heat stress. Storms in early September brought welcome relief to the shrivelled grapes. The remainder of the month was predominantly dry and the grapes were harvested with high sugar levels and thick skins.
The wines are charming, succulent and fruit driven. They possess lower acidity and less grip than the 96s, and will generally be ready to drink prior to the 95s and 96s. Many are drinking well now. Some exceptional wines at the higher end of the quality scale have the structure and weight to ensure their longevity and will amply repay extended cellaring.
Showing 1-3 out of 3 items
Hide All Tasting Notes
Case price (Bottle 6 x 75cl)
See All Listings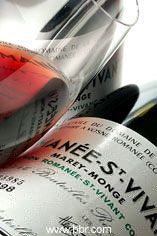 Showing 1-3 out of 3 items