Learn more about 2001 Red Burgundy
In 2001 in Burgundy, the general consensus among wine growers was that the key to success in this challenging year was the work in the vineyard.
Reds were mostly unspectacular on the sugar front (11.5° to 12.5°) but full of fruit. Acidity was normal, tannins present and for the most part ripe enough. Thicker skins than in 2000 (thank goodness, or else the poor weather in early September would have been a disaster) led to respectable colour extraction and plenty of red fruit. There seemed to be some parallels with 1993, another vintage needing an extra week of sunshine.
While 2001 has succeeded 2000 among the reds as a useful choice from restaurant lists, I cannot see much advantage in continuing to cellar them for much longer than 2015. Above all, 2001 is a winemaker's vintage, and one which emphasises the individual terroirs of each appellation.

Red Burgundy Vintage 2001 - The Weather
The winter of 2000-2001 was miserable and wet, with no proper cold snap to kill off parasites. The growing season began more slowly than in the past few years and there was no spring frost damage. A very hot finish to May brought forward the flowering but a cool period of unsettled weather in early June slowed it down again. When the flowering is spread out in this way subsequent ripening tends to be uneven.

July was mixed, though better than 2000. The first real problem came on August 2nd with a devastating hailstorm which savaged Volnay, especially the premier cru vineyards, and to a lesser extent the southern part of Pommard. August finished with a burst of heat – not as strong as in 1998 though again there was some incidence of scorched berries.

Most producers (except in Volnay) were relatively optimistic at the start of September, hoping for a fortnight's good weather which would enable them to pick a healthy, ripe middle-sized crop before the equinox. Instead the first three weeks of September were cool and frequently wet. Fortunately, rot was impeded by the cool temperatures, though it would have been worse if 2001 had been a huge crop of the size of '99 and 2000. The Ban de Vendanges for the Côte de Beaune was on Monday 17th September, another cool day with a blustery north west wind giving alternate sunny spells and showers.

However sugar levels were relatively low and few people started before the following weekend, after which fortunately the weather improved. Tables de tri (sorting tables) were much in evidence because, as in 1998, it was necessary to weed out not only rotten grapes (and hailed in some parts), but also scorched grapes from the late August dog days as well as unripe grapes, since the flowering was unusually prolonged.

In the Côte de Beaune most people preferred 2001 reds to 2000, except for hailed on Volnay. In the Côte de Nuits most people talked of both being good vintages, though not to be compared with 1999. 'If only we could have had one more week of really good weather…'

Jasper Morris MW, BBR Buyer

Burgundy 2001 - Ten Years on Tasting (2011) by Jasper Morris MW
Of all vintages in my 30 years of experience with Burgundy, 2001 is the year I have found the most difficult to pin down. For whatever reason, to date, I have never been able to put my finger on the particular character associated with the wines of this vintage.

A 'Ten Year On' tasting held by Clive Coates and Becky Wasserman with many of the growers also participating gave me a chance to put that right, and so it has.

2001 falls short of a first class vintage but there is much to enjoy. You sense the slight lack of sunshine, especially in the bouquets which rarely leap out of the glass in seductive fashion. The whites were perhaps more ready, some beginning to tire, others still in their prime.

There were virtually no red wines which seemed to be tiring. There were no truly outstanding wines either, lacking the extra coat of velvet which a great year can give. The style of 2001 is a touch on the austere side but the fruit is there to be appreciated and the structure is balanced. Hardly a tasting note remarked on either a surplus or a deficit of acidity, and very rarely did tannins impinge.
Showing 1-8 out of 8 items
Hide All Tasting Notes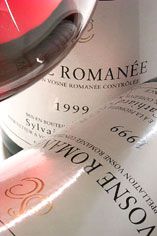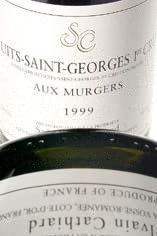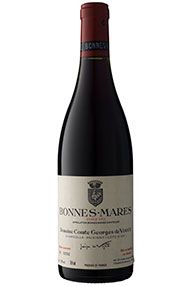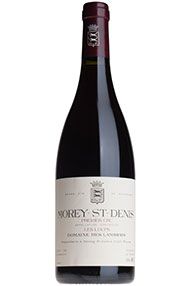 Showing 1-8 out of 8 items