 2010 Gigondas, Grand Grenache 66, Domaine Santa Duc, Rhône Critics reviews
Although it is almost impossible to find, Yves Grass 100% old vine Grenache, the 2010 Gigondas Grand Grenache 66 is well-worth a search of the marketplace. Aged completely in foudre, it boasts over-the-top richness, a full-bodied mouthfeel, lots of black fruits, loads of viscosity, alcohol and fruit extract and supple tannins. It, too, should drink well for 20 years.
Robert M. Parker, Jr. - 31/10/2012
Playing it slightly closer to the vest, but with a similar character, is the 2010 Grand Grenache 66. The alcohol is about 1% lower, and the wine has a slightly lower pH and higher total acids. The kirsch liqueur component is there, along with spring flowers, cedar, black currants and some loamy soil notes. It is full-bodied, but not as massive and intense as the 2009. I am sure this wine will put on weight during its elevage in foudres in the cellars of Santa Duc, so it will be interesting to see how it shows next year out of bottle.
Robert Parker - Wine Advocate - Oct 2011
About this WINE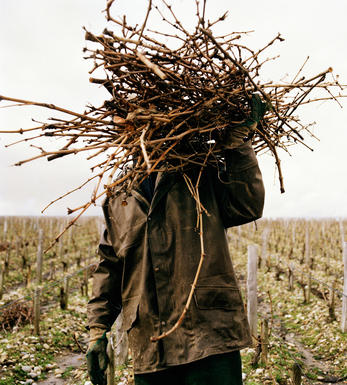 Domaine Santa Duc
Domaine Santa Duc is one of the reference points of winemaking in Gigondas as well as one of the model estates in the southern Rhone

Santa Duc was founded in 1874 in Gigondas. Duc is the name of an owl, which has sensibly selected Provence as its preferred home. The Duke of Gigondas is the irrepressible Yves Gras, the 4th generation of winemakers at the property, whose aspiration is to forge an identity for this Medieval appellation that sets it apart from all of its neighbours.

The domain has 13 ha in Gigondas and 10 ha in the Rhone Villages wine appellations of Rasteau, Cairanne, Sablet and also produces some of the best buys in Cotes du Rhone (Les Quatres Terres), a Vin du Pays de Vaucluse and a Cotes de Ventoux Blanc.

The range of Gigondas cuvess at Domaine Santa Duc includes the Cuvee Tradition and Les Hautes Garrigues (made in only the best vintages) and in 2007 a new, 100% Grenache, limited production (4,000-bottles - from 80yo vines) cuvee (Gigondas 66) has been released.

All three of these Gigondas are thrilling wines of top-notch quality. They set reference points for what Gigondas can be.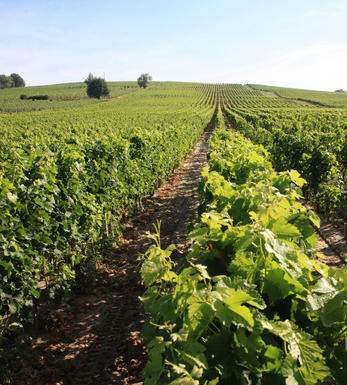 Gigondas
Gigondas has been renowned for the quality of its wines since Roman times, although it was not really until it was classified as a Côtes du Rhône Villages in 1966 that it began to realise its potential. It achieved AC status in 1971 and today produces some of the finest, most underrated and under-priced wines in the Rhône valley; although, for the last two of these at least, probably not for much longer.
Gigondas' 1,200-hectare of rugged vineyards are located east of Châteauneuf-du-Pape, beneath the famous mountains of Dentelles de Montmirail. Gigondas produces sumptuous, plummy reds with a good structure and a sprinkle of pepper. It is similar to (if a touch less slick than) good Châteauneuf-du-Pape which, at its best, it can challenge and even surpass.
Made with a maximum of 80 percent Grenache, combined with at least 15 percent Syrah and/or Mourvèdre, the rest can be made of any of the varieties authorized for Côtes du Rhône – apart from Carignan. The wines can normally be broached after two to three years, while the best repay ageing for 10 years or more. The region also produces dry, Grenache-dominated rosés which are good but can sometimes lack a little vitality.
Recommended Producer: La Bastide St Vincent, Domaine Montirius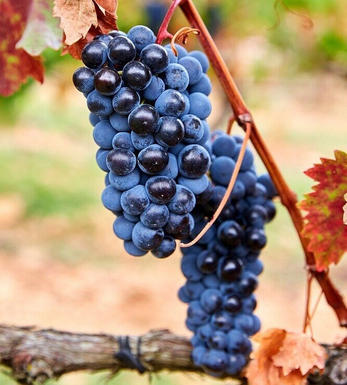 Southern Rhône Blend
The vast majority of wines from the Southern Rhône are blends. There are 5 main black varieties, although others are used and the most famous wine of the region, Châteauneuf du Pape, can be made from as many as 13 different varieties. Grenache is the most important grape in the southern Rhône - it contributes alcohol, warmth and gentle juicy fruit and is an ideal base wine in the blend. Plantings of Syrah in the southern Rhône have risen dramatically in the last decade and it is an increasingly important component in blends. It rarely attains the heights that it does in the North but adds colour, backbone, tannins and soft ripe fruit to the blend.
The much-maligned Carignan has been on the retreat recently but is still included in many blends - the best old vines can add colour, body and spicy fruits. Cinsault is also backtracking but, if yields are restricted, can produce moderately well-coloured wines adding pleasant-light fruit to red and rosé blends. Finally, Mourvèdre, a grape from Bandol on the Mediterranean coast, has recently become an increasingly significant component of Southern Rhône blends - it often struggles to ripen fully but can add acidity, ripe spicy berry fruits and hints of tobacco to blends.