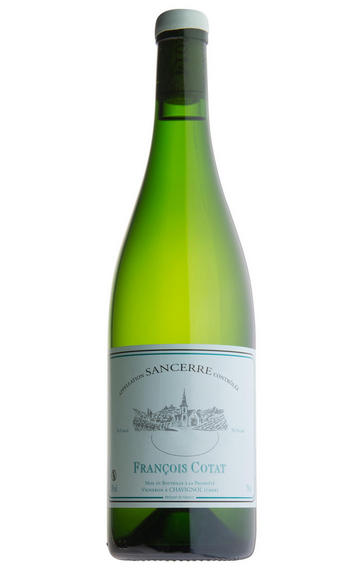 2011 Sancerre, Les Culs de Beaujeu, Domaine François Cotat, Loire
Prices start from £429.00 per case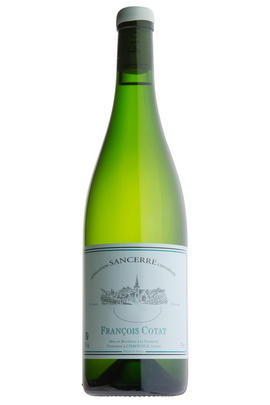 Critics reviews
Unlike its 2010 counterpart, the Francois Cotat 2011 Sancerre Les Culs de Beaujeu fermented to complete dryness, leaving behind an only slightly heat-generating 14% alcohol. Smoky and faintly bitter hickory and hazelnut ally themselves to a bouquet garni-like herbal melange, with celery salt and nut oils serving for saliva inducement in a lingering finish.

Full, gentle, and polished, as well as fascinatingly flavorful, this is nonetheless notably for its absence of pronounced fruit character and its relatively modest sense of ripeness by estate standards (not to mention given 14% natural alcohol). It will be interesting to follow this for a few years and it should prove interestingly useful but I won't attempt to prognosticate and am slightly skeptical that it would prove a long-keeper in Cotat-typical fashion. Cotat thinks it's going through a temporarily closed state.
David Schildknecht - Wine Advocate #201 Jun 2012

Given Francois Cotat's (and before that, his father's and uncle's) penchant for late picking and the promoting of textural richness in sweetly ripe Sancerre, 2010 seemed destined to prove an ideal match for this estate, which began harvesting at the end of the first week in October, but did not finish until nearly month's end. In the event, the wines that resulted are so diverse – in part extreme, even by estate standards – that generalization is fatuous.

Cotat's 2011s are good for some surprises too, again for being so different from one another, but also in how little marked one of their number is by the ripe manifestations of citrus and pit fruits one practically takes for granted at this address. After the 2010 vintage, Francois Cotat with regret pulled out the considerable expanse of impossibly unproductive 65-year-old vines that his grandfather had planted and that had in recent years contributed around 30% by volume to the Grande Cote bottling
Unlike its 2010 counterpart, the Francois Cotat 2011 Sancerre Les Culs de Beaujeu fermented to complete dryness, leaving behind an only slightly heat-generating 14% alcohol. Smoky and faintly bitter hickory and hazelnut ally themselves to a bouquet garni-like herbal melange, with celery salt and nut oils serving for saliva inducement in a lingering finish.

Full, gentle, and polished, as well as fascinatingly flavorful, this is nonetheless notably for its absence of pronounced fruit character and its relatively modest sense of ripeness by estate standards (not to mention given 14% natural alcohol). It will be interesting to follow this for a few years and it should prove interestingly useful but I won't attempt to prognosticate and am slightly skeptical that it would prove a long-keeper in Cotat-typical fashion. Cotat thinks it's going through a temporarily closed state.
David Schildknecht - Wine Advocate #201 Jun 2012

Given Francois Cotat's (and before that, his father's and uncle's) penchant for late picking and the promoting of textural richness in sweetly ripe Sancerre, 2010 seemed destined to prove an ideal match for this estate, which began harvesting at the end of the first week in October, but did not finish until nearly month's end. In the event, the wines that resulted are so diverse – in part extreme, even by estate standards – that generalization is fatuous.

Cotat's 2011s are good for some surprises too, again for being so different from one another, but also in how little marked one of their number is by the ripe manifestations of citrus and pit fruits one practically takes for granted at this address. After the 2010 vintage, Francois Cotat with regret pulled out the considerable expanse of impossibly unproductive 65-year-old vines that his grandfather had planted and that had in recent years contributed around 30% by volume to the Grande Cote bottling. But that still leaves vines of around 45 years average, and on their first appearance without their 65 year old elders, that team turned in a memorable 2011 performance.
About this WINE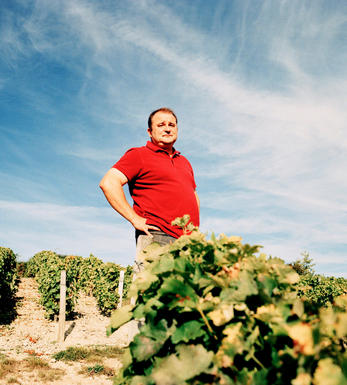 Domaine Francois Cotat, Chavignol
Francois Cotat produces idiosyncratic, complex and ageworthy Sancerres from his tiny 3 hectare estate at the heart of the prized Chavignol commune which lies on Kimmeridgian clay and Caillotte soils.

Such is the steepness of the slopes (in the vineyards of Les Monts Damnés, Le Cul de Beaujeu and La Grande Côte) that cultivation is arduous and must be done entirely by hand. The grapes are late-picked for maximum flavour and in the winery, François adopts a very traditional, non-interventionist approach, barrel-fermenting the juice in old demi-muids using natural yeasts.

At times, François' wines have had to be declassified to "simple" Vin de Table status due to a higher level of residual sugar or alcohol than the appellation's rules permit or simply because the local committee find them too atypical.

François racks according to the phases of the moon and the wines develop with age and, in the best vintages, can be cellared for more than 50 years.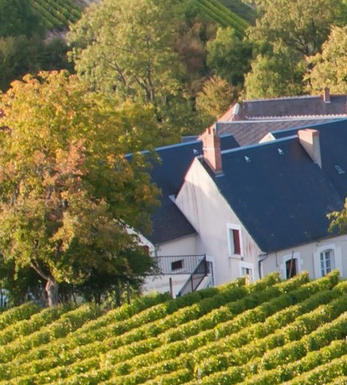 Sancerre
Sancerre is a famous white Sauvignon Blanc appellation located on the left bank of the Loire, across from Pouilly-Fumé.
While Pouilly-Fumé's vineyards are tightly clustered and homogeneous, Sancerre's 14 communes (including the great villages of Chavignol, Bué, Verdigny, Amigny and Ménétréol) are widely dispersed, covering nearly 3,000 hectares over vertiginous valleys at up to 350 metres above sea level, and three distinct soil types: silex, a white flint found around Sancerre and Ménétréol in particular, giving perfume and a fine structure; terres blanches, a calcareous clay soil that whitens as it dries (widely distributed), delivering a full, fruity richness; and caillottes, a Portlandian soil brimming with large limestones imparting both power and verve – as found in Sancerre, Chavignol and Bué.

A fourth soil type, griottes, tightly-packed with small limestones, has also been identified – as found near the village of Vosges. Kimmeridgean clay crops up less consistently than in Pouilly-Fumé and since most Sancerre, bar the single-vineyard wines, are a blend of soils the result is a richer, fuller and fleshier Sauvignon Blanc.

As with Pouilly-Fumé, an increasing number of (single-vineyard) wines are being raised in French oak, mostly 500-litre and demi-muids; little surprise in light of naturally higher alcohol levels due to global warming. Sancerre Rouge is also made from Pinot Noir, the quality of which is often compromised by bleeding some of the juice to make rosé – Vincent Pinard is a master nonetheless.

Recommended producers: François Cotat, André Dezat, David Sautereau
Top vineyards include: Les Monts Damnés, La Grande Côte, Le Cul de Beaujeu, Grand (and Petit) Chemarin, Chêne Marchand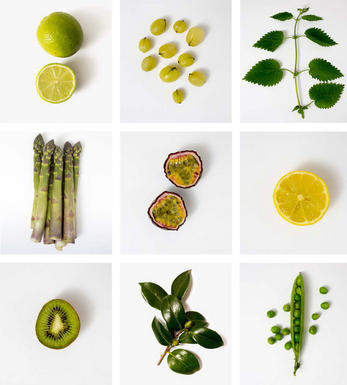 Sauvignon Blanc
An important white grape in Bordeaux and the Loire Valley that has now found fame in New Zealand and now Chile. It thrives on the gravelly soils of Bordeaux and is blended with Sémillon to produce fresh, dry, crisp Bordeaux Blancs, as well as more prestigious Cru Classé White Graves.

It is also blended with Sémillon, though in lower proportions, to produce the great sweet wines of Sauternes. It performs well in the Loire Valley and particularly on the well-drained chalky soils found in Sancerre and Pouilly-Fumé, where it produces bone dry, highly aromatic, racy wines, with grassy and sometimes smoky, gunflint-like nuances.
In New Zealand, Cloudy Bay in the 1980s began producing stunning Sauvignon Blanc wines with extraordinarily intense nettly, gooseberry, and asparagus fruit, that set Marlborough firmly on the world wine map. Today many producers are rivalling Cloudy Bay in terms of quality and Sauvignon Blanc is now New Zealand`s trademark grape.

It is now grown very successfully in Chile producing wines that are almost halfway between the Loire and New Zealand in terms of fruit character. After several false starts, many South African producers are now producing very good quality, rounded fruit-driven Sauvignon Blancs.