 2013 Chambertin, Grand Cru, Domaine Leroy, Burgundy
Prices start from £50,000.00 per case About this WINE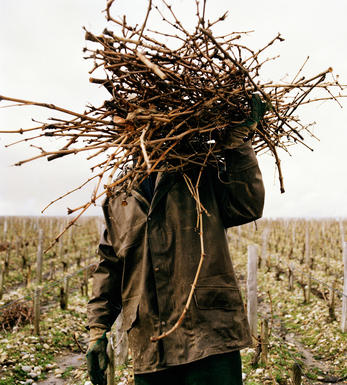 Domaine Leroy
Domain Leroy is arguably producing the greatest red Burgundy wines on the Cote d`Or at present. Lalou Bize-Leroy started out as a négociant, working for her family's Maison Leroy, which was founded by her father, Henri. There are three entities to the Leroy empire: the Maison Leroy based in Auxey-Duresses; the Domaine d'Auvenay named for Lalou Bize-Leroy's own home near St-Romain, and the substantial Domaine Leroy in Vosne-Romanée.

Lalou Bize-Leroy also owns a quarter of Domaine de la Romanée-Conti, where she was co-director until the other shareholders ousted her in 1992, partly because she had started a competing winery. In 1988 Lalou Bize-Leroy purchased the Domaine Charles Nöellat in Vosne Romanée and renamed it Domaine Leroy, which included the buildings and cellars which are now the domaine's headquarters, and a wonderful array of vineyards including Richebourg, Romanée St Vivant, Clos de Vougeot, premiers crus Vignerondes and Boudots in Nuits and Beaumonts and Brulées in Vosne. The following year further vineyards were purchased from Domaine Philippe Remy, including Clos de la Roche, Latricières-Chambertin and Le Chambertin, while further holdings have been added since.

The domaine has been farmed biodynamically from the start and is now certified by ECOCERT. It was not always easy and the 1993 vintage was certainly a catastrophe with rampant mildew – but they had nobody but themselves to blame, for being behind in their treatments, according to Madame.

The next exciting, if controversial, move was the change in training system for the vines. For some time previously the hedging (rognage) of the vineyards had been done by hand rather than more abrasively by machine. However it is not natural for the vine to be cut back and it affects the vine's performance both in the current season and the following year, so now, after the flowering, when the shoots are lengthening, they are curled over instead of being cut back. This minimises entrecoeurs and second crop bunches forming, as well as leaving the vine happier and healthier. Nobody could have doubted the well-being of the Leroy vines on the eve of the 2008 harvest.

Horses however are out. Domaine Leroy was among the first to start using horses to plough the vines, but managing the artisans who own and operate the horses proved insurmountable. At one point five different operators were being employed and they still could not be guaranteed to be there at the necessary moment. Now Leroy use little Caval tractors which weigh less than a horse.

Lalou Bize-Leroy has 23 hectares of vines, mostly Premier and Grand Cru classified. In the vineyard Lalou practises biodynamism as well as severe pruning and crop-thinning. The result is ridiculously low yields.

Domaine Leroy is blessed with a heritage of ancient vines, in part because Lalou Bize-Leroy never grubs up and replants. Instead she replaces individual missing vines, from her own cuttings, but never too many at once in a given vineyard. These old vines combined with her training and pruning policy, restricting the bunches to just four per vine, explain in part the concentration of Leroy wines. The average yield across appellations and vintages at Domaine Leroy is around 16 hl/ha, according to Lalou.

In the cellar there is no winemaker (vinificateur) nor oenologist, André Porcheret not having been replaced when he left after the 1993 harvest. The grapes are of such quality that they do not need a winemaker! After rigorous deselection on the sorting tables, which employ as many people as there are pickers, the grapes are placed, stemmed and all, in wooden fermenting vats. After fermentation the wines are matured in new barrels from Cadus and François Frères.

Jasper Morris MW, author of the award-winning Inside Burgundy comprehensive handbook.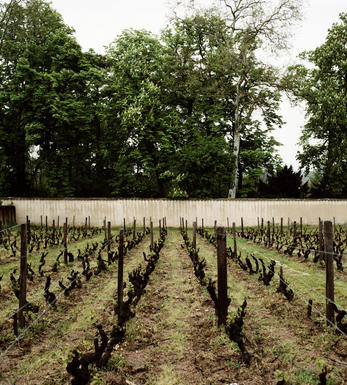 Gevrey Chambertin
Gevrey-Chambertin is the largest wine-producing village in Burgundy's Côte d'Or, with its vineyards spilling over into the next door commune of Brochon.

Located in the far north of the Côtes de Nuits above Morey-St Denis, classic Gevrey-Chambertin is typically deeper in colour, firmer in body and more tannic in structure than most red Burgundy. The best can develop into the richest, most complete and long-lived Pinot Noir in the world. This is largely thanks to the iron-rich clay soils, though much depends on whether the vineyard is located on either the steeper slopes (Evocelles, Clos St Jacques) or the flatter, richer soils (Clos Prieur, Combottes).

Whereas in the past there have been numerous underperformers in Gevrey-Chambertin exploiting the reputation of this famous village and its iconic Grands Crus, today there are many fine sources to choose from, and overall quality is higher than ever.

Gevrey-Chambertin's greatest Grand Cru is named after the field of the monk Bertin (Champ de Bertin). In 1847, Gevrey appended the name of this illustrious vineyard, Chambertin, setting a trend for the other principle villages to follow. Le Chambertin may not be quite as sumptuous as Musigny or Richebourg, or as divinely elegant as La Tâche or Romanée-St Vivant, but it is matched only by the legendary Romanée-Conti for completeness and luscious intensity.

In all, Gevrey boasts an impressive nine Grands Crus, with the name of Chambertin retaining a regal omnipresence throughout its finest vineyard names. The other truly great Grand Cru is Chambertin-Clos de Bèze which has the right to sell its wines simply as 'Chambertin', and is the only wine allowed to put the Chambertin name before, rather than after, its own. Situated slightly further up the hill, the wines are fractionally less powerful yet full of sensual charm and finesse.

Quality-wise the next best are generally acknowledged to be Mazis-Chambertin and Latricières-Chambertin. The former is incredibly concentrated and very fine, but its structure is a little less firm than Le Chambertin. Latricières is less about power (although it can be explosively fruity) and more about an entrancing silkiness.

Situated slightly higher up the slope, Ruchottes-Chambertin is impressively rich, stylish and slightly angular. The tiny Griottes-Chambertin, which owes its name to the grill-pan shape of the vineyard rather than the wine's griotte cherry aroma, is lower down the slope and boasts a velvety texture and rich fruit reminiscent of Chambertin itself. It is generally better than the lighter, although wonderfully fragrant Chapelle-Chambertin and Gevrey's largest Grand Cru, the pure and seductive (if variable) Charmes-Chambertin.

Gevrey also has some outstanding Premier Crus on the south-east-facing slopes above the town. Les Cazetiers and especially Clos St Jacques produce some exceptional wines. Indeed Armand Rousseau, who pioneered domaine bottling here in the 1930s and is still one of the region's very best producers, often sells his Clos St Jacques for more than several of his Grand Crus.

Drinking dates for these wines vary, but Grand Crus are generally best from at least 10 to 25 years, Premier Crus from eight to 20 years, and village wines from five to 12 years.
315 hectares of village Gevrey Chambertin
84 hectares of Premier Cru vineyards (20 in all). The foremost vineyards include Clos St Jacques, Lavaux St Jacques, Combottes, Corbeaux, Cherbaudes, Cazetiers.
55 hectares of Grand Cru vineyards: Chambertin, Chambertin Clos de Bèze, Latricières-Chambertin, Ruchottes-Chambertin, Mazis-Chambertin, Charmes-Chambertin, Mazoyères-Chambertin, Chapelle-Chambertin, Griottes-Chambertin..
Recommended producers: Bachelet, Dugat, Esmonin, Mortet, Rossignol Trapet, Rousseau, Serafin, Bernstein
Recommended restaurants : Chez Guy (good wine list), Rôtisserie du Chambertin (and Bistro)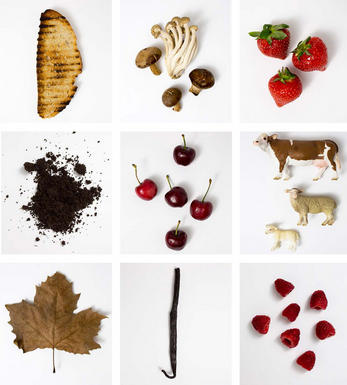 Pinot Noir
Pinot Noir is probably the most frustrating, and at times infuriating, wine grape in the world. However when it is successful, it can produce some of the most sublime wines known to man. This thin-skinned grape which grows in small, tight bunches performs well on well-drained, deepish limestone based subsoils as are found on Burgundy's Côte d'Or.

Pinot Noir is more susceptible than other varieties to over cropping - concentration and varietal character disappear rapidly if yields are excessive and yields as little as 25hl/ha are the norm for some climats of the Côte d`Or.
Because of the thinness of the skins, Pinot Noir wines are lighter in colour, body and tannins. However the best wines have grip, complexity and an intensity of fruit seldom found in wine from other grapes. Young Pinot Noir can smell almost sweet, redolent with freshly crushed raspberries, cherries and redcurrants. When mature, the best wines develop a sensuous, silky mouth feel with the fruit flavours deepening and gamey "sous-bois" nuances emerging.
The best examples are still found in Burgundy, although Pinot Noir`s key role in Champagne should not be forgotten. It is grown throughout the world with notable success in the Carneros and Russian River Valley districts of California, and the Martinborough and Central Otago regions of New Zealand.