About this WINE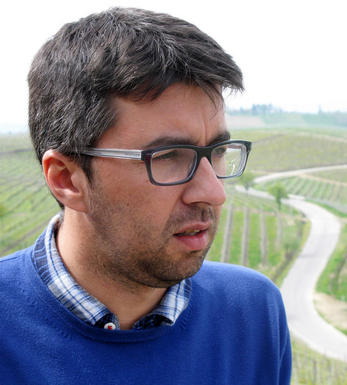 Cascina Luisin, Piedmont
Cascina Luisin is a traditional family wine estate in Barbaresco, Piedmont, founded in 1913 by Luigi Minuto ('Luisin' means 'small Luigi' in dialect). It comprises 7ha of predominantly old vineyards, 50% of which grow Nebbiolo, notably Sori Paolin in Neive, Rabajà and Asili in Barbaresco itself; total production is approx. 30,000 bts per anno (incl. some Dolcetto, Barbera, Langhe Nebbiolo and Roero Arneis)

The estate is currently run by Luigi Minuto and his son Roberto (pictured right); the latter joining in 1995 from viticultural school. Despite buying a pair of rotofermentors soon after, Roberto conducted a trial of different fermentations (roto, cement, wood) and decided from that moment on to only ferment and macerate Nebbiolo for an extended period in cement to ensure stable wine and tannins, followed by a couple of years in large oak.

The rotofermentors are only used for Dolcetto and Barbera, saving time. In 1998 he also stopped fining, filtering, using selected yeast and applied only natural manure. More recently he has been replacing the oldest large slavonian botte with new Stockinger botte. Bottling is done when the wine is ready.

Their soft Barbaresco Sori Paolin reflects the sandy soils of Neive; Barbaresco Rabajà (overwhich the cantina looks) is more muscular thanks to its predominantly western exposure; while Barbaresco Asili (from vintage 2011) is all about red-fruited finezza.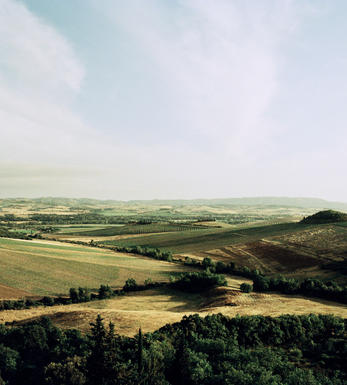 Barbera d'Alba
Barbera d'Alba is a red wine made from the Barbera grape variety in the Alba region of Piedmont, Italy. It is one of the most well-known and widely produced Barbera wines in the Piedmont region and holds the prestigious Denominazione di Origine Controllata (DOC) designation.
The grape is a high-yielding variety known for its rich colour, high acidity, and low tannins. These characteristics make Barbera wines generally approachable and food-friendly, often described as lively, vibrant, and easy to drink.
The wines typically showcase red and black fruit flavours, such as cherry, raspberry, and blackberry, with some expressions exhibiting notes of plum and blueberry. The wines often have a pleasing acidity that gives them a refreshing and tangy quality. In some cases, subtle hints of spice, earthiness, and floral aromas may add to the wine's complexity.
The oak ageing process is typical for many Barbera d'Alba wines, which can impart additional layers of flavour and texture, complementing the grape's natural characteristics. However, some producers opt for stainless steel or neutral oak ageing to preserve the wine's primary fruit flavours and freshness.
Barbera d'Alba is versatile when it comes to food pairings. Its bright acidity and medium body make it a fantastic match for various dishes. It pairs excellently with Italian cuisine, such as pasta dishes, risotto, pizza, and roasted meats. The wine's acidity also allows it to pair well with more decadent and fatty foods, making it an excellent choice for savoury dishes.
While Barbera d'Alba is often overshadowed by the more renowned Barolo and Barbaresco wines of the Piedmont region, it remains a beloved and cherished wine among locals and enthusiasts. Its combination of approachability, versatility, and excellent value makes it an appealing choice for everyday enjoyment and a delightful introduction to the wines of Piedmont.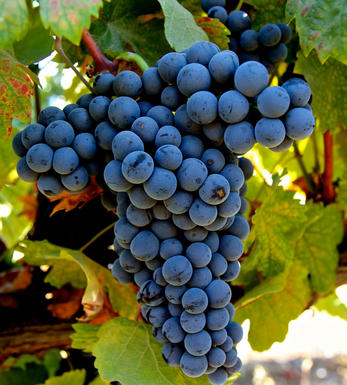 Dolcetto
A native black grape variety of Northern Italy grown almost exclusively in the provinces of Cuneo and Alessandria in Piedmont. It is relatively easy to cultivate, although it is susceptible to fungal diseases. It ripens before Barbera and Nebbiolo and is often grown in high north-facing sites which would be unsuitable for Nebbiolo.
The finest Dolcetto wines come from grapes grown on soils rich with white marls, especially those found on the right bank of the River Tauro. The wines generally are low in tannins and acidity and are usually fruity and fragrant, often with hints of almonds. Most Dolcettos should be drunk within a year or two of the vintage, but the wines from the best producers can last for 5 years and sometimes longer.