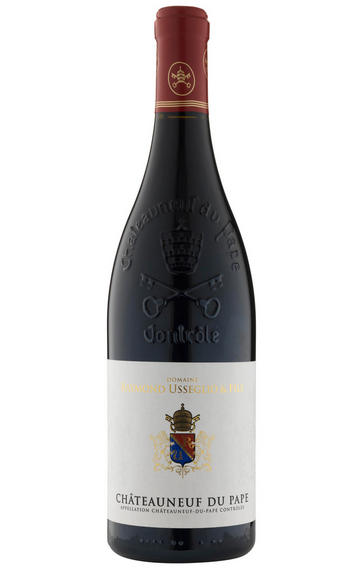 2016 Châteauneuf-du-Pape, Impériale, Domaine Raymond Usseglio, Rhône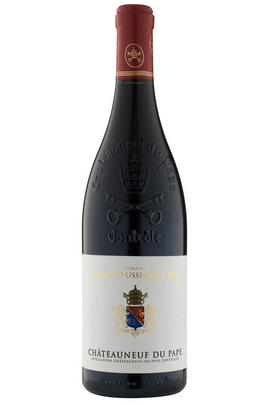 About this WINE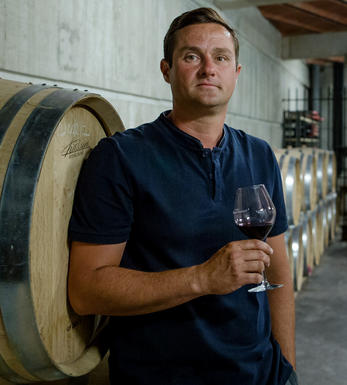 Domaine Raymond Usseglio
Unusual though his name may be, there are several strands of the Usseglio dynasty now excelling in Châteauneuf- Du- Pape.

Two brothers, sons of Italian immigrants, set up wineries in Châteauneuf du Pape. The recognition went initially to Pierre, but Raymond, now represented by his son, Stéphane, is also reaping the rewards of excellence. Traditional winemaking is now embroidered with new ideas, a little new oak, and laudable ambition; the ensemble is getting better and better each year, yet still constitutes excellent value.

The vineyards of Usseglio spread on 21 hectares, of which 16ha are in Châteauneuf du Pape and 5ha in Cotes du Rhône .This multiplicity of soils over the various vineyards adds complexity to the different wines; the cobblestones create rich, fat wines, whereas the sandy soils impart elegance, fineness, and depth.

The Usseglios produce a range of wines including Châteauneuf-du-Pape rouge and blanc, Châteauneuf-du-Pape Blanc Réserve Roussane, Côtes du Rhône and the low-yielding, flagship Châteauneuf-du-Pape Rouge, Cuvée Impériale. The grapes used in the red Chateauneuf include Grenache, Syrah (mainly), Mourvèdre, Cinsault and Counoise.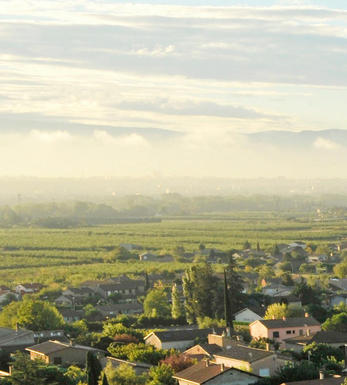 Châteauneuf-du-Pape
Châteauneuf-du-Pape is the largest and most important wine appellation in the southern Rhône. It is home to more than 3,200 hectares of vineyards and over 80 growers; more wine is produced in Châteauneuf than the whole of the northern Rhône put together. The vineyards are bounded to the west by the Rhône river and to the east by the A7 autoroute.

Châteauneuf-du-Pape was the first ever Appellation d'Origine Contrôlée established in France, in 1932. Small, rounded rocks from the ancient river bed known as galets roulés are a key aspect of what makes Châteauneuf -du-Pape wines so distinctive, with the rocks reflecting heat back into the vines at night, thus increasing ripeness and reducing acidity.

The gloriously rich red wines, redolent of the heat and herbs of the south, are enhanced by the complexity which comes from blending several grape varieties. Fourteen are permitted for reds: Grenache, Mouvedre, Syrah, Cinsault, Vaccarese, Counoise, Teret Noir, Muscadin, Picpoul Noir, Clairette, Grenache Blanc, Rousanne, Picpoul Gris and Picardin. With red Châteauneuf-du-Pape, Grenache typically dominates with Syrah and Mourvèdre in support.
White Châteauneuf-du-Pape is becoming increasingly sought-after, even though it represents less than 10 percent of the total production. Here, five grapes are permitted: Grenache Blanc, Clairette, Roussanne, Bourboulenc and Picardin.

Recommended Producers: Château de Beaucastel, Clos de Papes, Vieux Télégraphe, Château Rayas,, Domaine de la Charbonnière, Sabon, Château La Nerthe, Domaine Perrin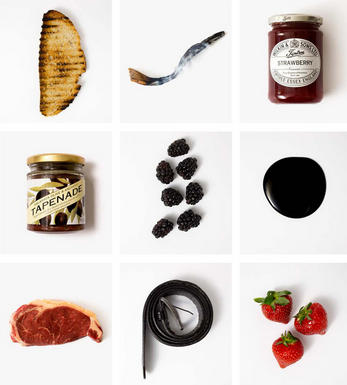 Grenache/Garnacha
Grenache (Noir) is widely grown and comes in a variety of styles. Believed to originate in Spain, it was, in the late 20th century, the most widely planted black grape variety in the world. Today it hovers around seventh in the pecking order. It tends to produce very fruity, rich wines that can range quite widely in their level of tannin.

In many regions – most famously the Southern Rhône, where it complements Syrah and Mourvèdre, among other grapes – it adds backbone and colour to blends, but some of the most notable Châteauneuf du Pape producers (such as Château Rayas) make 100 percent Grenache wines. The grape is a component in many wines of the Languedoc (where you'll also find its lighter-coloured forms, Grenache Gris and Blanc) and is responsible for much southern French rosé – taking the lead in most Provence styles.

Found all over Spain as Garnacha Tinta (spelt Garnaxa in Catalonia), the grape variety is increasingly detailed on wine labels there. Along with Tempranillo, it forms the majority of the blend for Rioja's reds and has been adopted widely in Navarra, where it produces lighter styles of red and rosado (rosé). It can also be found operating under a pseudonym, Cannonau, in Sardinia.



Beyond Europe, Grenache is widely planted in California and Australia, largely thanks to its ability to operate in high temperatures and without much water. Particularly in the Barossa Valley, there are some extraordinary dry-farmed bush vines, some of which are centuries old and produce wines of startling intensity.


Reviews
Customer reviews
Critic reviews
Almost entirely Grenache, from parcels planted in 1901 and 1902, the 2016 Chateauneuf du Pape Cuvee Imperiale is a stunner. Scents of roses, black tea and raspberries set the scene, while the palate is full-bodied but silky and nearly weightless, delivering an intricate, detailed interplay of red fruit, dried spices and orange zest. Despite what must be 15% alcohol or more, it shows absolutely no sign of heat.
Joe Czerwinski - 31/08/2018