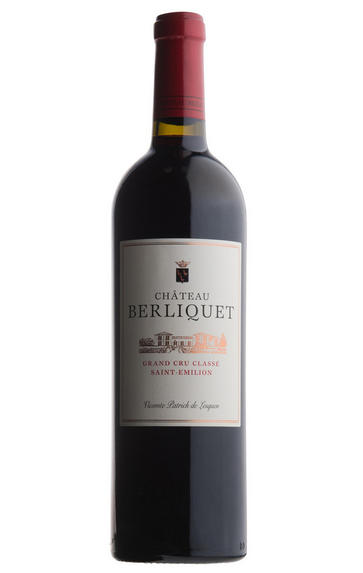 2017 Château Berliquet, St Emilion, Bordeaux
Prices start from £42.50 per bottle (75cl).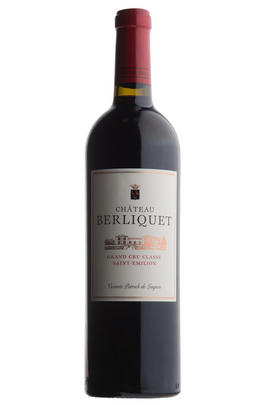 Critics reviews
Neal Martin, Vinous
89/100
The 2017 Berliquet was cropped at 30hl/ha and matured in 50% new oak. It offers attractive blackberry, blueberry and light vanillary scents on the nose, a little sleeker and more opulent in style than the 2017 Canon. The palate is medium-bodied with slightly chewy tannins and compact black fruit. An abrupt finish just needs to manifest more persistence. I appreciate the mintiness that begins to appear on the aftertaste.
Drink 2021 - 2035
Neal Martin, vinous.com (Sep 2019) Read more
Antonio Galloni, Vinous
90/100
The 2017 Berliquet has really come together nicely over the course of its élevage. From bottle, the 2017 shows terrific freshness and nuance to match its mid-weight personality. Sweet red cherry fruit, tobacco, cedar, spice and licorice are pushed forward in a sensual, open-knit Saint-Émilion that will drink well right out of the gate. More than anything else, the 2017 shows a lot of potential for the future. It is the first wine vinified by Nicolas Audebert and his team, but most of the important farming decisions had already been made by the time Chanel acquired the estate, so the 2017 is really a wine of transition. Tasted three times.
Drink 2020 - 2029
Antonio Galloni, vinous.com (Dec 2019) Read more
Deep garnet-purple in color, the 2017 Berliquet gives up expressive notes of baked plums, blackberry preserves and mulberries with hints of licorice, crushed rocks, chargrilled meat and wild sage. Medium-bodied, the palate has a great core of elegantly played flavors framed by soft, plush tannins and bold freshness, finishing long and minerally. The blend is 70% Merlot and 30% Cabernet Franc and it was aged for 18 months in French oak, 50% new.
Drink 2021 - 2039
Lisa Perrotti-Brown, Wine Advocate (Mar 2020)
Some berries and smoke with stone and tar. Full-bodied, creamy and beautifully crafted. Tight and focused. A little lean, but shows balance and juiciness. Bitter lemon and smoke at the end. A blend of 70% merlot and 30% cabernet franc. Try after 2022.
James Suckling, jamessuckling.com (Jan 2020) Read more
The chocolate and mint nose leads into an attractive palate, fairly dense if a touch short. It's a well-balanced and enjoyable wine from a new team led by Nicolas Audebert, who took over after the estate was purchased in late July 2017, and with Thomas Duclos consulting. Among other tweaks, they have adjusted the ageing time to reduce the impact of the oak. This is from clay-limestone soils, close to Canon but mostly on slopes, whereas Canon is mostly on the plateau. Currently, every plot is planted with both Cabernet Franc and Merlot, but they will be planning to raise the percentage of Cab Franc slightly. Unaffected by frost in 2017.
Drink 2025 - 2038
Jane Anson, Decanter.com (Apr 2018) Read more
About this WINE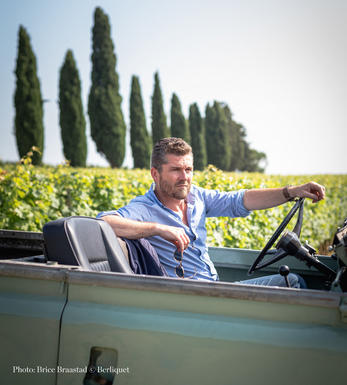 Château Berliquet
Ch. Berliquet comprises a square, 10-hectare handkerchief of St Emilion vineyard, surrounded on three sides by Ch. Canon's vines. Its long history dates back to the 1740s, making it one of the appellation's oldest vineyards. It is a Grand Cru Classé.
Until as recently as the 1970s, Ch. Berliquet's wine was made by the local co-operative. The quality was good but rather unexciting. Since 1978, the wine has been vinified and matured at the château and has improved beyond recognition.
In 2017, Ch. Berliquet was bought by Chanel, who brought in winemaker Nicolas Audebert to further refine the estate's offering. Nicolas brought with him a wealth of experience, most recently from a decade in Argentina where he oversaw the Cheval des Andes project (a collaboration between Ch. Cheval Blanc and Terrazas de los Andes).
Nicolas brought in mapping and terroir specialists Géocarta and Kees Van Leeuwen to create a soil survey of the vineyard. Based on this deep knowledge of the clay-limestone plateau, and clay and sand slopes, Nicolas has formulated phased plans to variously grub up, replant and co-plant areas of the vineyard.
"We'll replant a third of the vineyard with more Cabernet Franc than Merlot," explains Nicolas. "We really consider that the terroir can bring Cabernet Franc to the highest expression of fruit, elegance and precision."
In the winery, vinification takes place in stainless-steel tanks. The wines are aged for 16 months in oak, with 50% new barrels. The cellars have been carefully renovated in recent years.
You can read an interview with Ch. Berliquet's winemaker Nicolas Audebert here.
Ch. Berliquet has made a strong commitment to working sustainability. In addition to introducing environmentally responsible practices in the winery, they have recently planted hedges, grasses, walnut trees and introduced green corridors to increase biodiversity.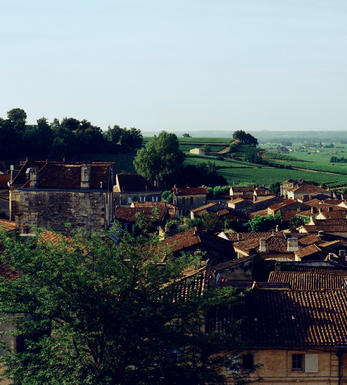 St-Emilion
St Emilion is one of Bordeaux's largest producing appellations, producing more wine than Listrac, Moulis, St Estèphe, Pauillac, St Julien and Margaux put together. St Emilion has been producing wine for longer than the Médoc but its lack of accessibility to Bordeaux's port and market-restricted exports to mainland Europe meant the region initially did not enjoy the commercial success that funded the great châteaux of the Left Bank.
St Emilion itself is the prettiest of Bordeaux's wine towns, perched on top of the steep limestone slopes upon which many of the region's finest vineyards are situated. However, more than half of the appellation's vineyards lie on the plain between the town and the Dordogne River on sandy, alluvial soils with a sprinkling of gravel.
Further diversity is added by a small, complex gravel bed to the north-east of the region on the border with Pomerol. Atypically for St Emilion, this allows Cabernet Franc and, to a lesser extent, Cabernet Sauvignon to prosper and defines the personality of the great wines such as Ch. Cheval Blanc.
In the early 1990s there was an explosion of experimentation and evolution, leading to the rise of the garagistes, producers of deeply-concentrated wines made in very small quantities and offered at high prices. The appellation is also surrounded by four satellite appellations, Montagne, Lussac, Puisseguin and St. Georges, which enjoy a family similarity but not the complexity of the best wines.
St Emilion was first officially classified in 1954, and is the most meritocratic classification system in Bordeaux, as it is regularly amended. The most recent revision of the classification was in 2012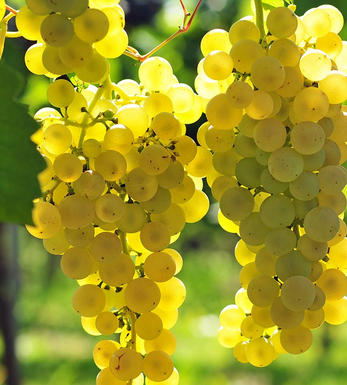 Chasselas
A white grape variety that is believed to have originated in Egypt. It takes its name from a village in the Saone-et-Loire departement where it is grown to produce Pouilly-sur-Loire. It is widely planted around the world though more often as a table grape than for wine production.
In Germany it is known as Weisser Gutedel, and in France is often known as Chasselas de Moissac. It is the most widely planted variety in Switzerland where it is known as Fendant.
It was first planted in Alsace in the 17th century and is generally blended with other grapes and sold as Edelzwicker. The authorities are not keen on the grape and have banned any new plantings. It is a relatively easy variety to cultivate although its naturally high vigour means it is not suited to very dry and very fertile soils.