About this WINE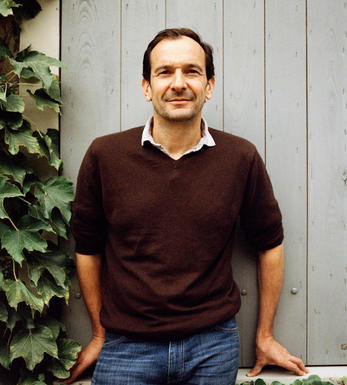 Chateau de Beaucastel
Château de Beaucastel has 200 hectares of vineyards which makes it one of the largest wine estates in the Châteauneuf du Pape region.

Chateau Beaucastel has been run by several generations of the Perrin family, beginning with the late Jacques Perrin (who died in 1978), then the brothers Jean-Pierre and Francois, and now their sons Thomas, Marc, Pierre, and Mathieu. The Perrins own an impressive portfolio of wines, from the extraordinary values, to the top-end world classics, including a sizeable operation under the Perrin et Fils label, as well as the well-priced negociant brand La Vielle Ferme, all of which showcase the complexity and diversity of terroirs in the Rhone region.

Beaucastel was one of the very first domaines to practise organic viticulture - namely no use of herbicides, insecticides or any other chemicals. Unusually, all 13 permitted grape varieties are grown although it is Mourvèdre which is Beaucastel`s signature grape, often making up a third of the final blend.

Beaucastel is renowned for its controversial vinification "á chaud" which involves rapidly heating the incoming grapes, which extracts colour and aroma and kills harmful bacteria. Beaucastel's wines are matured in 500-litre oak casks and, after blending, are bottled with a light fining and without being filtered.

From vines in close proximity to the great Châteauneuf-du-Pape property itself, the Coudoulet de Beaucastel is famous in the Wine Trade for being vastly superior to its Côtes du Rhône appellation tag. Low yields and high quality fruit underwrite the quality, and six months ageing in foudre completes the picture. The Perrins consider this wine to be an integral part of their impressive portfolio.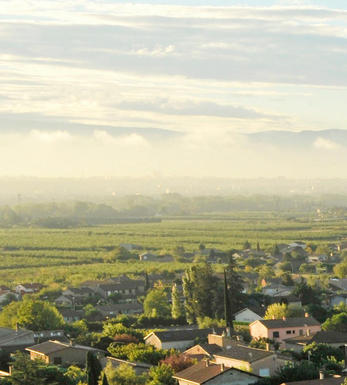 Châteauneuf-du-Pape
Châteauneuf-du-Pape is the largest and most important wine appellation in the southern Rhône. It is home to more than 3,200 hectares of vineyards and over 80 growers; more wine is produced in Châteauneuf than the whole of the northern Rhône put together. The vineyards are bounded to the west by the Rhône river and to the east by the A7 autoroute.

Châteauneuf-du-Pape was the first ever Appellation d'Origine Contrôlée established in France, in 1932. Small, rounded rocks from the ancient river bed known as galets roulés are a key aspect of what makes Châteauneuf -du-Pape wines so distinctive, with the rocks reflecting heat back into the vines at night, thus increasing ripeness and reducing acidity.

The gloriously rich red wines, redolent of the heat and herbs of the south, are enhanced by the complexity which comes from blending several grape varieties. Fourteen are permitted for reds: Grenache, Mouvedre, Syrah, Cinsault, Vaccarese, Counoise, Teret Noir, Muscadin, Picpoul Noir, Clairette, Grenache Blanc, Rousanne, Picpoul Gris and Picardin. With red Châteauneuf-du-Pape, Grenache typically dominates with Syrah and Mourvèdre in support.
White Châteauneuf-du-Pape is becoming increasingly sought-after, even though it represents less than 10 percent of the total production. Here, five grapes are permitted: Grenache Blanc, Clairette, Roussanne, Bourboulenc and Picardin.

Recommended Producers: Château de Beaucastel, Clos de Papes, Vieux Télégraphe, Château Rayas,, Domaine de la Charbonnière, Sabon, Château La Nerthe, Domaine Perrin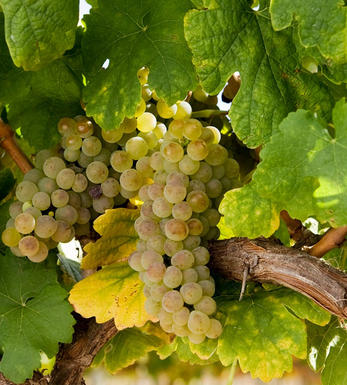 Roussanne
Roussanne is one of the most important white grape varieties in the Rhône Valley. It is a particularly pernickety grape to cultivate being a notoriously low yielder as well as being highly susceptible to rot. It is difficult to ripen, and seemingly prone to oxidation at every opportunity. Roussanne's name comes from its russet-coloured skin and it produces richly aromatic wines, often with fruit characteristics of lime and blossom.
In the northern Rhône it is typically blended with Marsanne to produce the white wines of Hermitage, Crozes-Hermitage, St-Joseph, and St-Péray. Generally Marsanne is the dominant partner and it lends colour, body and weight to the blend, as well as richly scented fruit, while Roussanne contributes bouquet, delicacy and finesse.
It is grown less extensively in the southern Rhône although it is one of the permitted varieties in Châteauneuf-du-Pape. There are plantings of Roussanne in the Languedoc and Rousillon and in the last decade the grape have been cultivated with particular success in California, where it is produced both as a single varietal and as a component of Rhône-style blends.