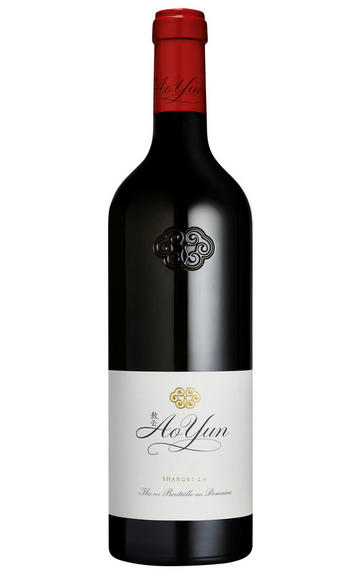 2018 Ao-Yun, Shangri-La, China
Prices start from £256.00 per bottle (75cl).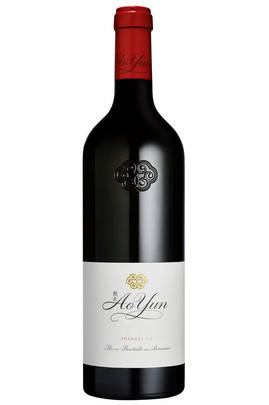 Critics reviews
Polished, smooth and ripe tannins that have plenty of movement in them. Ao Yun has been a wine with confidence and personality since its first vintage of 2013, and here balances concentrated damson and black cherry fruits with fragrant black tea, mandarin peel and sage together with earthier smoked cumin and saffran spice. 2018 was a late harvest through to November 15 (beginning September 7) and ripening under cooler, dry skies in November has translated into drawn out sculpted flavours that reflect the mountain site, and low yields of 21hl/h. Initial ageing took place in 50% Chinese earthenware jars and 50% oak barrels for five months, then a further 10 months in 30% new oak barrels. The team introduced village crus in this year also, drawing them from the four villages where the vines are located, and keeping 54% of overall production for Ao Yun itself - just another clue to the ambitions at this briliant estate.

Drink 2025 to 2040

Jane Anson, Inside Bordeaux (March 2022)
Having tasted the 2018 Ao Yun for the first time in May 2021 at high altitude in the village of Adong (where the Ao Yun winery is located), it was fascinating to retaste this vintage much closer to sea level in Beijing on December 2, 2021. This proved to be a useful comparative opportunity too, having only a few hours earlier shown the 2017 vintage in a tasting of various Shangri-La wines in Beijing the evening before. The 2018 Ao Yun is a blend of 60% Cabernet Sauvignon, 19% Cabernet Franc, 10% Merlot, 7% Syrah and 4% Petit Verdot. As observed in my note from May, this blend shows increased confidence in some of the other varieties coming more online in Ao Yun's four village sites of Xidang, Sinong, Shuori and Adong (with Merlot playing an increased role). The 2018 Ao Yun maintains its very deep purple appearance. On the nose, albeit youthful, there is already open and abundant super-ripe cassis, black cherry, mulberry, blueberry and black plum fruit with less pyrazine observable in this bottle (although this becomes more overt on the palate). That core of fruit is complemented by subtle new oak notes of clove, toast and smoke. On the palate, the 2018 Ao Yun has abundant, fine-grained and coating tannins with some lively acidity and well-integrated 14.5% alcohol, these structural elements being well-knitted together with the vibrant core of fruit, touch of herbaceous character (sage, mint) and subtle new oak notes. With its long length and marked concentration, although youthful, the 2018, tasted closer to sea level, has the kind of approachability similar to some Napa Cabernet blends. But it is unquestionably super youthful and is taking on entirely its own identity as the very best blend of these four remarkable village vineyard sites (each at different altitudes). The 2018 is just nudging ahead of the 2017 and 2015 in terms of quality. It will be fascinating to see its evolution in bottle.
Drink 2023 - 2033
Edward Ragg, Wine Advocate (Jan 2022) Read more
I love the depth and complexity of the nose, which brings you down deeply into the wine, showing blackberry, ink, tar, earth, incense, cloves, and black licorice. Thyme, too. The purity of the fruit, including cassis, is the real thing. This is full-bodied, but remains so fresh and vertical on the palate. The tannins are so fine and integrated, producing a millefeuille-like layering of tannin and cool, blue fruit. Incredible wine. The greatest wine made in China so far. 60% cabernet sauvignon, 19% cabernet franc, 10% merlot, 7% syrah and 4% petit verdot. 26,000 bottles made. Drinkable now, but will be so much better in four or five years.
James Suckling, jamessuckling.com (Feb 2022) Read more
About this WINE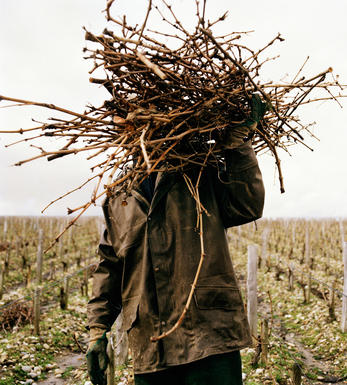 Moet Hennessy Estates & Wines
Ao-Yun means "flying above the clouds" or "roaming above the clouds", referring to the thick, wandering clouds over the north Yunnan, at the edge of the Himalayas in southern China where the borders of Myanmar, Laos and Vietnam meet China. Owned, financed and run by Moët Hennessy (one of the world's great fine wine companies), Ao-Yun is a project headed up by the inimitable Jean-Guillaume Prats, a name you may be familiar with for his work at Cos d'Estournel in Bordeaux.

The vines were planted in 2002, when the government incentivised local farmers to diversify their crops. LVMH came on board in 2013, selecting four vineyards (totalling 28 hectares), all of which sit at between 2,200 and 2,600 metres above sea-level, for their project. This extraordinary altitude results in fewer hours of sunshine a day, but a longer ripening period, with 160 days between flowering and harvest (versus 120 in Bordeaux). This leads to very fine, elegant, aromatically complex Cabernet Sauvignon.

The wine itself is 90% Cabernet Sauvignon and 10% Cabernet Franc, with the first vintage 2013. As Jasper Morris MW speculated upon tasting the first vintage in October 2015, it "shows amazing promise. It is recognisably Cabernet, while not resembling the wines of any other region, New World or Old."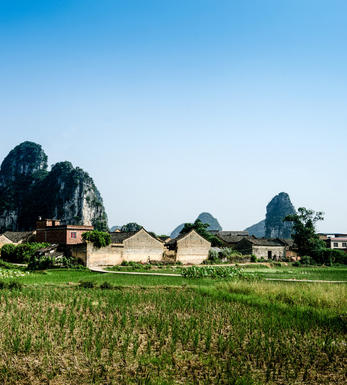 China
China may not be the first country that comes to mind when you think about wine consumption or production but this is changing fast, along with so much else in China. Already the country has half a million hectares under vine (three times as much as Australia, for example) and sits sixth in the international league table of wine production.

Unsurprisingly there is an enormous variety of climates and soils; most remarkable is the Xinjiang region, where vineyards are grown around the Turfan Depression, about 500 feet below sea level. Temperatures range from to -40C in winter to +50C in summer, with irrigation from underground deposits of melt water from the Tianshan mountains. But no classic grape varieties here.

Shandong Province is the largest producing region, on approximately the same latitude as California, 300km south of Beijing. Also notable is the startlingly remote Liaoning wine region, whose eastern border adjoins North Korea. Here the progressive Changyu Wine Company, China's largest wine producer, identified conditions highly suitable for the production of ice wine, and began planting 5,000 hectares in 2001.

China's other wine producing regions, which include the alluring names of Ancient Yellow River Area and Helan Mountains, spread from the coast on the approximate European vineyard latitudes until they meet Xinjiang (above), towards the border with Mongolia, although there is also the Yunnan region, well to the south of the country, towards Burma. Unsurprisingly this climate is warm and traditionally has been table grape territory but China's growing thirst for red wines has encouraged wine production here as well.

The most important change to come will be the supplanting of the indigenous Long Yan (Dragon's Eye) and Ju Feng Noir with classic grape varieties. External investors, and recently there have been several big players, have had to cope with the former until now, and were unable to produce much beyond simple fare. As and when Cabernet Sauvignon, Chardonnay and their friends get a real hold, quality will improve significantly.

Whilst it seems extraordinary to be writing some of these names in connection with wine, have no doubt that the Chinese interest in wine is growing and with that will come a much greater focus on its domestic production. China has the will and resource to become a very important player.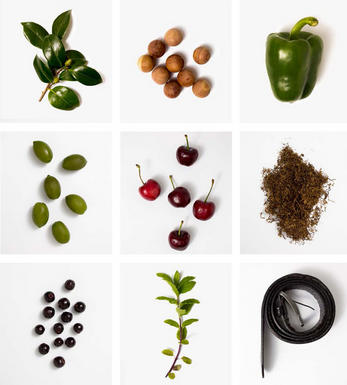 Cabernet Sauvignon Blend
Cabernet Sauvignon lends itself particularly well in blends with Merlot. This is actually the archetypal Bordeaux blend, though in different proportions in the sub-regions and sometimes topped up with Cabernet Franc, Malbec, and Petit Verdot.

In the Médoc and Graves the percentage of Cabernet Sauvignon in the blend can range from 95% (Mouton-Rothschild) to as low as 40%. It is particularly suited to the dry, warm, free- draining, gravel-rich soils and is responsible for the redolent cassis characteristics as well as the depth of colour, tannic structure and pronounced acidity of Médoc wines. However 100% Cabernet Sauvignon wines can be slightly hollow-tasting in the middle palate and Merlot with its generous, fleshy fruit flavours acts as a perfect foil by filling in this cavity.

In St-Emilion and Pomerol, the blends are Merlot dominated as Cabernet Sauvignon can struggle to ripen there - when it is included, it adds structure and body to the wine. Sassicaia is the most famous Bordeaux blend in Italy and has spawned many imitations, whereby the blend is now firmly established in the New World and particularly in California and Australia.