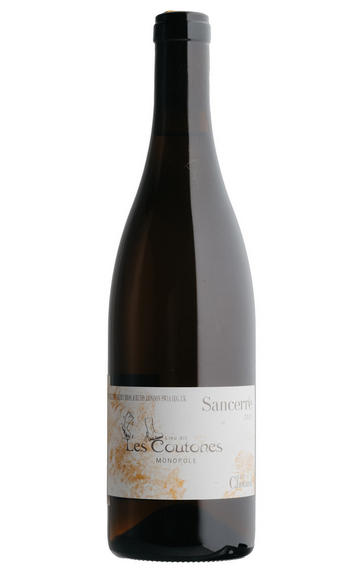 2021 Sancerre Blanc, Les Coutones, Daniel Chotard, Loire
Prices start from £33.00 per bottle (75cl).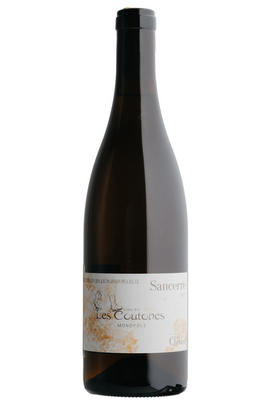 About this WINE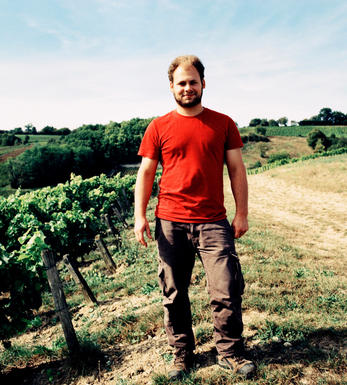 Simon & Daniel Chotard
There have been vignerons in the Chotard family since 1789, but it was in 1992 that Daniel Chotard resumed work at the domaine. With a passion for music, Daniel built the domaine's reputation around conviviality, often hosting music and wine soirées at the estate. In recent years, his son, Simon, has taken over, pushing the domaine to greater heights with significant improvements in vineyards and wineries.
The domaine's vines are situated on limestone slopes in the southwest region at Reigny near Crezancy-en-Sancerre, in the Loire. The area under vines is 15 hectares, 80% of which is planted with Sauvignon Blanc, with the remaining 20% being Pinot Noir. They farm 40 different vineyard parcels in total.
Simon strongly focuses on sustainability; the vineyards are certified organic from the 2022 vintage. He also believes in minimal intervention in the winemaking process, with no chaptalisation, no acidification and only indigenous yeasts. All of the fruit has been harvested by hand since 2018.
Where Daniel produced just a handful of wines, Simon has taken a more Burgundian approach, identifying and separating his best plots to make them individually, adapting the winemaking to each site. In the winery, where once everything was made in stainless steel tank, Simon now has an array of vessels; foudres and large barrels (both oak and acacia) and amphorae are all employed to bring out the best in each wine.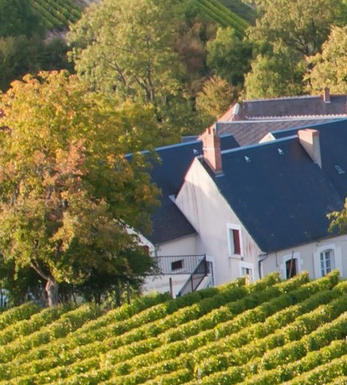 Sancerre
Sancerre is a famous white Sauvignon Blanc appellation located on the left bank of the Loire, across from Pouilly-Fumé.
While Pouilly-Fumé's vineyards are tightly clustered and homogeneous, Sancerre's 14 communes (including the great villages of Chavignol, Bué, Verdigny, Amigny and Ménétréol) are widely dispersed, covering nearly 3,000 hectares over vertiginous valleys at up to 350 metres above sea level, and three distinct soil types: silex, a white flint found around Sancerre and Ménétréol in particular, giving perfume and a fine structure; terres blanches, a calcareous clay soil that whitens as it dries (widely distributed), delivering a full, fruity richness; and caillottes, a Portlandian soil brimming with large limestones imparting both power and verve – as found in Sancerre, Chavignol and Bué.

A fourth soil type, griottes, tightly-packed with small limestones, has also been identified – as found near the village of Vosges. Kimmeridgean clay crops up less consistently than in Pouilly-Fumé and since most Sancerre, bar the single-vineyard wines, are a blend of soils the result is a richer, fuller and fleshier Sauvignon Blanc.

As with Pouilly-Fumé, an increasing number of (single-vineyard) wines are being raised in French oak, mostly 500-litre and demi-muids; little surprise in light of naturally higher alcohol levels due to global warming. Sancerre Rouge is also made from Pinot Noir, the quality of which is often compromised by bleeding some of the juice to make rosé – Vincent Pinard is a master nonetheless.

Recommended producers: François Cotat, André Dezat, David Sautereau
Top vineyards include: Les Monts Damnés, La Grande Côte, Le Cul de Beaujeu, Grand (and Petit) Chemarin, Chêne Marchand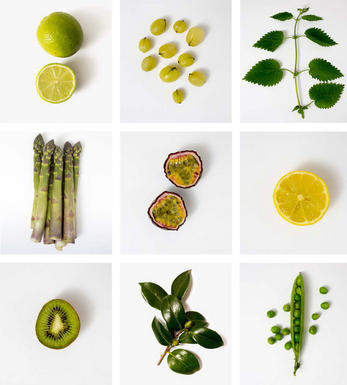 Sauvignon Blanc
An important white grape in Bordeaux and the Loire Valley that has now found fame in New Zealand and now Chile. It thrives on the gravelly soils of Bordeaux and is blended with Sémillon to produce fresh, dry, crisp Bordeaux Blancs, as well as more prestigious Cru Classé White Graves.

It is also blended with Sémillon, though in lower proportions, to produce the great sweet wines of Sauternes. It performs well in the Loire Valley and particularly on the well-drained chalky soils found in Sancerre and Pouilly-Fumé, where it produces bone dry, highly aromatic, racy wines, with grassy and sometimes smoky, gunflint-like nuances.
In New Zealand, Cloudy Bay in the 1980s began producing stunning Sauvignon Blanc wines with extraordinarily intense nettly, gooseberry, and asparagus fruit, that set Marlborough firmly on the world wine map. Today many producers are rivalling Cloudy Bay in terms of quality and Sauvignon Blanc is now New Zealand`s trademark grape.

It is now grown very successfully in Chile producing wines that are almost halfway between the Loire and New Zealand in terms of fruit character. After several false starts, many South African producers are now producing very good quality, rounded fruit-driven Sauvignon Blancs.