2006 Clos de la Roche, Grand Cru, Domaine Armand Rousseau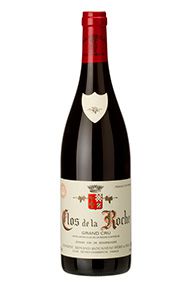 Scores and Reviews
The Wine Advocate

91/100

Burghound

92/100
The Producer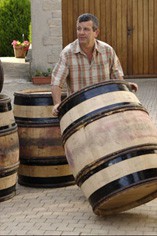 Domaine Armand Rousseau
Domaine Armand Rousseau is revered as one of the grand old domaines of Burgundy, resplendent with 14 hectares (half Grand Crus) and noble old vines.

This is one of Burgundy's greatest domaines any way you want to look at it – in history, in holdings and in quality of wine. The original Armand Rousseau was at the forefront of the first wave of domaine bottling in the 1930s. He was succeeded by his son Charles (born 1923) in 1959, shortly after they had bought a significant slice of the Clos St Jacques vineyard. Today Eric (born 1957), grandson of Armand, is in charge of the vines and cellar.

While Charles Rousseau may still be in evidence, his son Eric has taken over wine making responsibilities, producing pale, finely structured wines of great elegance and stamina. The simple principle of old (but not ancient) vines and sensible yields dictates the Rousseau style. Sometimes the wines can appear light in their youth but they nearly always take on weight as they age.

Eric has changed little in the cellar but a lot in the vineyards. Compared to twenty years ago the viticulture is significantly more precise and yields are now mastered through green harvesting where necessary. The vineyards have always been ploughed here, avoiding the use of herbicides, and the practice of over fertilising with potassium is now ancient history. Today only the occasional anti-disease spray is not organic.

Rousseau retains around 15 per cent of the stems, giving tannin and structure to his wines and aerating the juice and skins. After de-stemming, the grapes are cooled to 15°C then macerated for 18-20 days, without heating or other temperature control. Punching down and pumping over are both used. The wines are then sent to barrel, with the same percentage of new oak being followed each year, except for the Clos St Jacques which may vary. Otherwise it will be 100% new wood for Chambertin and Clos de Bèze, and 100% one year old wood for the other grands crus, though Eric is now experimenting with a little new oak on his Clos des Ruchottes. The prime barrel supplier is François Frères, supported by the tonnelier Rousseau – possibly a distant cousin.

It used to be said that the three 'special' wines, Chambertin, Chambertin Clos de Bèze and Gevrey Chambertin Clos St Jacques were among the greatest in Burgundy, but that the rest of the stable was relatively unexciting. In recent years there seems to be a much greater consistency of quality across the range. Though Eric's influence is evident in this respect, the actual style of the wines has changed not a jot from the previous generation.

Jasper Morris MW, Burgundy Wine Director and author of the award-winning Inside Burgundy comprehensive handbook.
View Producer
The Grape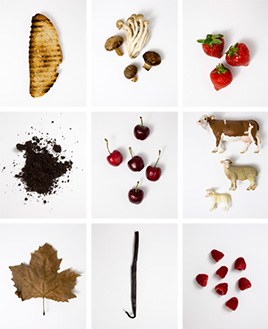 Pinot Noir
Pinot Noir is probably the most frustrating, and at times infuriating, wine grape in the world. However when it is successful, it can produce some of the most sublime wines known to man. This thin-skinned grape which grows in small, tight bunches performs well on well-drained, deepish limestone based subsoils as are found on Burgundy's Côte d'Or.

Pinot Noir is more susceptible than other varieties to over cropping - concentration and varietal character disappear rapidly if yields are excessive and yields as little as 25hl/ha are the norm for some climats of the Côte d`Or.
Because of the thinness of the skins, Pinot Noir wines are lighter in colour, body and tannins. However the best wines have grip, complexity and an intensity of fruit seldom found in wine from other grapes. Young Pinot Noir can smell almost sweet, redolent with freshly crushed raspberries, cherries and redcurrants. When mature, the best wines develop a sensuous, silky mouth feel with the fruit flavours deepening and gamey "sous-bois" nuances emerging.
The best examples are still found in Burgundy, although Pinot Noir`s key role in Champagne should not be forgotten. It is grown throughout the world with notable success in the Carneros and Russian River Valley districts of California, and the Martinborough and Central Otago regions of New Zealand.
View Grape
The Region
Morey is sometimes ignored between its two famous neighbours, Chambolle-Musigny and Gevrey-Chambertin, but its wines are of equal class, combining elegance and structure. Morey-St Denis, being that little bit less famous, can often provide excellent value.
The four main Grand Cru vineyards continue in a line from those of Gevrey-Chambertin, with Clos St Denis and Clos de la Roche the most widely available. Clos des Lambrays (almost) and Clos de Tart (entirely) are monopolies of the domains which bear the same names.

Domaine Dujac and Domaine Ponsot also make rare white wines in Morey-St Denis.
64 hectares of village Morey-St Denis
33 hectares of Premier Cru vineyards (20 in all). Best vineyards include Les Charmes, Les Millandes, Clos de la Bussière, Les Monts Luisants
40 hectares of Grand Cru vineyard. Clos de Tart, Clos des Lambrays, Clos de la Roche, Clos St Denis and a tiny part of Bonnes Mares
Recommended Producers: Dujac, Ponsot, Clos de Tart, Domaine des Lambrays
View Region
Customer Reviews
Questions And Answers