About this WINE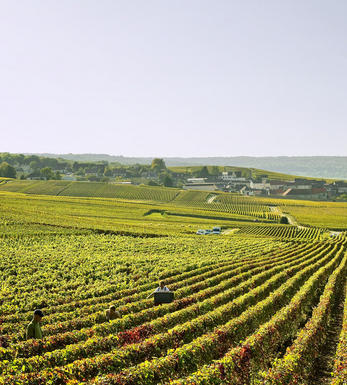 Champagne Mailly
Mailly is one of the great Grand Cru villages in the Montagne De Reims. With a membership of 70 growers, the village's eponymous co-operative is one of the most dynamic in the region.

Founded in 1929, Champagne Mailly produces only Grand Cru Champagne from its 70 hectares of vineyards, using just Chardonnay and Pinot Noir grapes. These are harvested from more than 400 parcels, providing harmonious and steadfast blends. With a potential output of 500,000 bottles each year, Mailly exports 50% of its production.

One has only to visit its splendid seven-story gravity-fed installation to realise that this is a rather special organisation, the quality of its wines matched only be the peerless efficiency of its management. With a gifted winemaker in Hervé Dantan, Mailly are able to exploit the full potential of these top-graded vines and to produce a rich, Pinot Noir dominated Champagne.

The qualitative imperative results in extended lees ageing and then a further period of maturation before shipping. The resulting wine is all that Berry's UKC Brut should be; rich, rounded, with enticing aromatics and real authority on the finish.

The Blanc de Noirs is made from 100% Pinot Noir from the best parcels of vines, such as les Crayats, les Coutures, and les Chalois. The dosage is 8g/litre. L'Intemporelle is a deluxe cuvée and a blend of 60% Pinot Noir and 40% Chardonnay with a dosage of 8g/litre.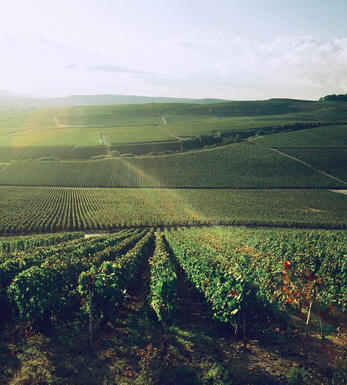 Rose Champagne
Rosé wines are produced by leaving the juice of red grapes to macerate on their skins for a brief time to extract pigments (natural colourings). However, Rosé Champagne is notable in that it is produced by the addition of a small percentage of red wine – usually Pinot Noir from the village of Bouzy – during blending.
Recommended Producers : Billecart Salmon (Elizabeth Salmon Rose), Ruinart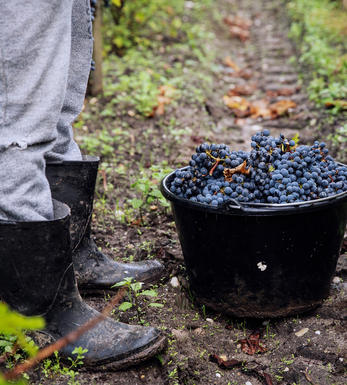 Champagne Blend
Which grapes are included in the blend, and their proportion, is one of the key factors determining the style of most Champagnes. Three grapes are used - Pinot Noir, Chardonnay and Pinot Meunier.

26% of vineyards in Champagne are planted with Chardonnay and it performs best on the Côtes des Blancs and on the chalk slopes south of Epernay. It is relatively simple to grow, although it buds early and thus is susceptible to spring frosts. It produces lighter, fresher wines than those from Burgundy and gives finesse, fruit and elegance to the final blend. It is the sole grape in Blancs de Blancs, which are some of the richest long-lived Champagnes produced.
Pinot Noir accounts for nearly 40% of the plantings in Champagne and lies at the heart of most blends - it gives Champagne its body, structure, strength and grip. It is planted across Champagne and particularly so in the southern Aube district.
The final component is Pinot Meunier and this constitutes nearly 35% of the plantings. Its durability and resistance to spring frosts make the Marne Valley, a notorious frost pocket, its natural home. It ripens well in poor years and produces a soft, fruity style of wine that is ideal for blending with the more assertive flavours of Pinot Noir. Producers allege that Pinot Meunier lacks ageing potential, but this does not deter Krug from including around 15% of it in their final blends.